Calf And Feeder Prices Chug Ahead
Calf And Feeder Prices Chug Ahead
Tightening supplies and increased competition from farmer-feeders fueled calf markets $1-$4/cwt. higher.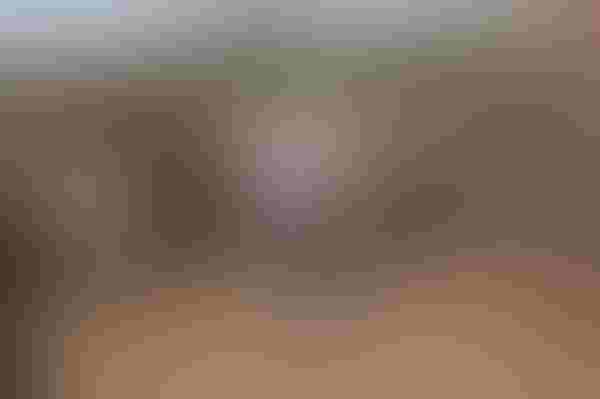 Calf and feeder cattle prices continue to run counter to traditional seasonal trends.

Steer and heifer calves sold $1-$4/cwt. higher last week, with plenty of instances of prices $8-$10 higher, according to the Agricultural Marketing Service (AMS).

"Demand was equally good throughout the country for lightweight calves with most auctions starting the bidding process at $2/lb. for steers under 500 lbs. (even in the Southeast)," AMS analysts said Friday. "Buyers became noticeably price conscious at the $2 mark on calves over 500 lbs. as perhaps the arithmetic of $1,000/per head was just too easy to figure."

A light test of true yearling cattle sold steady. The CME Feeder Cattle Index was about even week-to-week, while Feeder Cattle futures found more traction, especially later in the week as corn prices continued to erode.

 "The cheapest corn price in three years is causing many Midwestern farmers to consider walking a portion of their crop to town," AMS analysts say. "Commercial feedlots are reluctant to butt heads with these seasonal buyers and usually find it easier to let them have their load or two and be on their way. Plus, most big feedyards are currently bursting at the seams with previously contracted country or video purchased cattle."

Cash fed cattle trade continued sluggish this week but finally opened up Friday with live prices in the Southern Plains $1 higher than last week at $132/cwt. Week-to-week, Choice beef cutout values were $1.63/cwt. lower and Select was down $1.30.

"The beef complex has struggled again this week as turkey has taken front and center stage as we approach the Thanksgiving holiday," says University of Tennessee agricultural economist Andrew P. Griffith in his weekly comments. "Beef is always considered an option in consumers' diets, but this slowdown in prices may be an indication of some pushback from consumers due to high wholesale and retail beef prices. Additionally, it is going to be difficult for beef to gain any additional shelf space at retail due to the promotion of turkey."

All of that makes it tougher sledding for feedlots (see Cattle Feeding Profits May Be Short-Lived), given the fact that calf and feeder markets appear to have more fuel left to burn.
Subscribe now to Cow-Calf Weekly to get the latest industry research and information in your inbox every Friday!
"The calf market has come through the heavy offerings and deliveries of October and November relatively unscathed," AMS analysts say "Now, country deliveries are mostly complete and as we approach lighter runs in the auctions and the onset of holiday schedules, there still seems to be plenty of demand to push feeder and stocker cattle prices even higher." 

Moreover, in recent weeks it appears producers are starting to hold more heifers back for production.

AMS analysts talked about the $2,700-$3,000 paid for top-quality pairs at the Northwest Cattlemen's Association bred female and pair sale at Woodward, OK this week.

"Many believe prices like these could be only the tip of the iceberg by early next spring, depending on what kind of winter most areas experience," AMS analysts say.
You might also like:
15 Best Winter On The Ranch Photos
Readers Share Bred Heifer Prices In Their Neck Of The Woods
Share This --> Infographics Highlight Beef's Story From Gate To Plate
Simple Steps To Up Your Cow Herd's Profitability
How To Treat Hoof Cracks In Cattle
Do Beta-Agonists Figure Into Fatigued-Cattle Syndrome? Dan Thomson Says Yes
Subscribe to Our Newsletters
BEEF Magazine is the source for beef production, management and market news.
You May Also Like
---