Calf prices gain
Calf prices gain
Calves trended steady to $4 higher, according to the Agricultural Marketing Service. Feeder steers and heifers traded mostly $3-$5 higher, with instances of $7-$10 higher.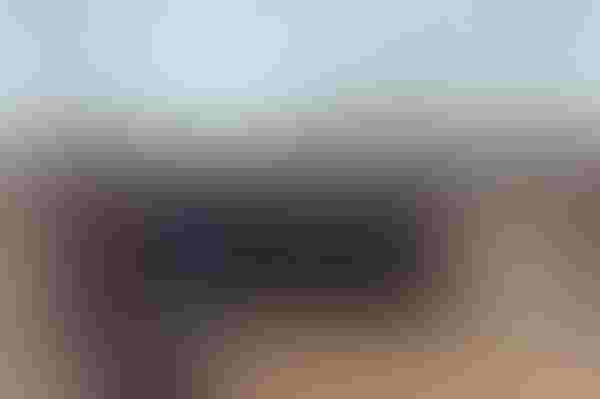 Calf and feeder buyers appeared more willing this week, bolstered by stability in the wholesale market and the lingering boost from the previous week's surging fed cattle prices.
Calves trended steady to $4 higher, according to the Agricultural Marketing Service (AMS). Feeder steers and heifers traded mostly $3-$5 higher, with instances of $7-$10 higher.
"With a little less volatility on the futures board, buyers were more focused on condition and willing to step up on thin-to-average-fleshed, long-time weaned calves," AMS analysts say. But, they add, "If the excellent condition of pastures and plenty of feed has producers holding back from marketing, they risk more price decline."
Other than $1.30 higher in spot Sep, Feeder Cattle futures closed an average of $1.40 lower week to week (57¢ to $2.15 lower).
"Seasonal fall runs have been slow to develop, causing some to question if the cattle are really out in the country or if producers are just so depressed with current price levels, they are trying to wait it out," AMS analysts say.
"As fall calf marketings increase, prices are expected to continue declining," says Andrew P. Griffith, agricultural economist at the University of Tennessee, in his weekly market comments.
Wholesale beef values finished the week about where they began, but hinted at stretching higher. Choice boxed beef cutout value was $186.81 per cwt Friday afternoon. Select was $178.31.
Byproduct values continued higher this week, too. The drop value was 19 cents higher week to week on Friday at $11.57 per cwt, continuing the trend that began two weeks ago when the price was $11.19.
Cash fed cattle sputtered, though. There were too few transactions to trend in any region last week, but sales on Friday were trending lower. A few live sales in Nebraska were $5 lower than the previous week at $105 per cwt. A few dressed sales there were $2-$4 lower at $166-$168. Likewise, a few live sales in Iowa-Minnesota were $1 lower at $106, with a few in the beef $2-$4 lower at $166-$168.
Week to week, Live Cattle futures were an average of 68 cents lower (10 cents to $1.20 lower).

BEEF Seedstock 100 List
Looking for a new seedstock provider? Use our UPDATED Seedstock 100 listing to find the largest bull sellers in the U.S. Browse the list here.
"Packers have been diligent to slow down the upward move by taking 2% out of this week's harvest number compared to last week," AMS analysts say. "This is normal during this time of year as packers perform annual plant cleaning and repairs. A combination of formula, forward contracts and negotiated purchases all seem to add up to limited packer needs going into October."  
Cattle on feed placements up 15%
Cattle and calves on feed Sept. 1 (10.1 million head) were 1% more than a year earlier, according to the monthly USDA Cattle on Feed report issued Friday. That was about even with the average of pre-report estimates.
Placements in August (1.88 million head) were 15% more than a year ago. That's about 2% more than the average estimate heading into the report.
Almost two-thirds of the August placements weighed 700 pounds or more. Cattle weighing more than 800 pounds were 42.5% of total August placements. Cattle weighing 700-799 pounds were 22.8%.
Marketings in August (1.87 million head) were 18% more than last year, about even with what analysts were expecting.
Herd expansion appears to be slowing
Recent carcass cutout value and retail beef prices are the lowest in years. Stephen Koontz, agricultural economist at Colorado State University, says in this week's In the Cattle Markets, "Beef production is up but the lower prices are clearly encouraging product movement…"
"Retail beef price showed its largest decrease in years with last month's reported price, and this is a price level that includes none of the discounts from retail featuring. Retailers and packers are commanding very solid beef margins and likely will continue commanding them, possibly, well into next year."
As prices continue to seep lower across the cattle complex, already there are signs that expansion may be coasting to a quick stop.
"Expansion has likely not stopped but will prove to be lower than initial forecasts and appears unlikely to continue substantially into 2017," Koontz says.  
Likewise, at this week's Kansas State University (KSU) Beef Stocker Field Day, Glynn Tonsor, KSU agricultural economist, said various indicators suggest muted expansion ending sooner and with fewer cattle numbers than originally anticipated.
Tonsor shared the most recent price forecasts from the Livestock Marketing Information Center (LIMC). For the third quarter, calf prices (Southern Plains steer 500-600 pounds) are forecast at $161-$164 per cwt and then $160-$165 in the fourth quarter.
LMIC price forecasts for feeder steers (Southern Plains, 700-800 pounds) are $147-$149 in the third quarter and $146-$150 in the fourth.
For fed cattle (steers, 5-Area weighted average) price projections are $117-$118 in the third quarter and $120-$122 in the last quarter of this year.
In the meantime, Griffith says, "The market is incentivizing those who can add weight to calves. Producers should consider weaning, preconditioning, and backgrounding calves this fall and early winter if at all possible."
Griffith offers the example of a steer weighing 525 pounds being worth $658 this week (Tennessee market average).
"The expected value of gain is 98 cents when carrying that animal for 120 days and 240 pounds," Griffith explains. "Based on the weight class and a similar production scheme, the value of gain on starting weights ranging from 425 to 625 pounds is 91 cents to $1.07."
Extended ownership comes with more risk and demands extra effort.
"These production practices require marketing the animals through a feeder calf sale, marketing alliance, or through some method where load lots are sold to capture all of the value," Griffith explains.
"A range of factors are expected to cause cattle and beef prices in many major beef countries to stay subdued or soften over the second half of 2016," explain analysts in Rabobank's Q3 Beef Quarterly report. "At a global level, lower beef prices in the U.S. and a slowing Chinese economy are creating a downward pull on prices (see "China lifts U.S. beef ban"). Brazil is an exception, however, with an improving economic outlook and increased beef exports, cattle prices are expected to increase."
You might also like:
Young ranchers, listen up: 8 tips from an old-timer on how to succeed in ranching
13 utility tractors that will boost efficiency in 2016
Burke Teichert: How to cull the right cow without keeping records
3 weaning methods compared; Which one rises to the top?
Subscribe to Our Newsletters
BEEF Magazine is the source for beef production, management and market news.
You May Also Like
---