Calf value continues lower
Calf value continues lower
Fed cattle prices surged $3-$5 per cwt higher in the Southern Plains and Nebraska to $110. Prices in Iowa-Minnesota were $2-$3 higher at $110. Dressed prices were $4-$5 higher at $170.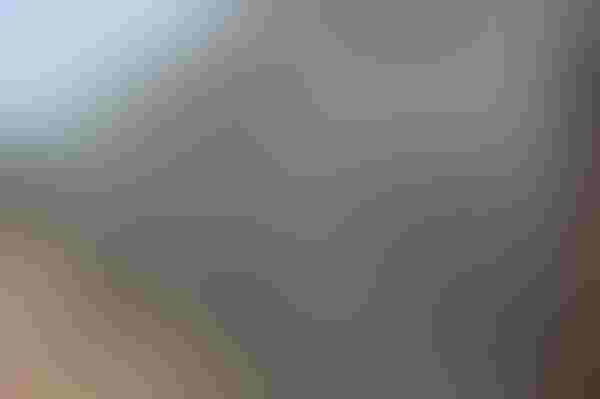 Despite hopefulness shown in the futures market, calf prices continued to lose ground—steady to $3 per cwt lower—while feeder cattle sold steady to $3 higher with instances of $5-$7 higher, according to the Agricultural Marketing Service (AMS).
"There has been little to no positive price improvement in calf and feeder cattle markets since the first week of August," says Andrew P. Griffith, agricultural economist at the University of Tennessee, in his Friday market comments.
Although prices for calves of the lightweight, fresh-weaned variety will likely lose more ground as auction receipts increase, Griffith says, "There should not be much more downside price risk, but that is simply because the wind has been taken out of the sails and prices are already putting producers in a bind as it relates to profit potential."
Week to week, Feeder Cattle futures closed an average of $1.49 higher across the front half of the board ($1.00 to $2.02 higher) and then 35 cents to 65 cents higher.
There are signs, however, that fed cattle prices might be past the summer corner.
Live prices were $3-$5 higher on Friday at $110 per cwt on moderate trade and demand in Nebraska and the Southern Plains. Prices were $2-$3 higher in Iowa-Minnesota at $107. Dressed trade was $4-$5 higher at $170.
Week to week, Live Cattle futures were an average of $2.91 higher through the front four contracts ($2.65-$3.47) and then an average of $1.34 higher.
This respite was more than welcome.
Fed steer prices declined 21% since the beginning of the year and are currently 25% below 2015 levels, according to analysts with USDA's Economic Research Service (ERS), in the monthly Livestock, Dairy and Poultry Outlook (LDPO) released Friday.

70+ photos showcasing all types of cattle nutrition
Readers share their favorite photos of cattle grazing or steers bellied up to the feedbunk. See reader favorite nutrition photos here.
"Over the past four weeks, expected fed cattle prices have declined at least $10 per cwt, leading to projected losses of at least $150 per steer for closeouts throughout the remainder of 2016," says Glynn Tonsor, agricultural economist at Kansas State University, in the most recent issue of In the Cattle Markets. Data is from the most recent K-State Kansas Feedlot Net Return series.
Tonsor emphasizes the K-State series mimics a cash market situation without price risk management.
"Those operations regularly implementing price risk mitigation tools likely have experienced more moderated returns and may have been partially protected against recent fed cattle market declines," Tonsor says. "While many feedlots indeed engage in price risk management, few can fully offset price risks as it is rare that attractive margins can be locked in at placement."
"Aggressive steer and heifer slaughter rates, coupled with the seasonal increase in carcass weights, remain bearish for the entire beef complex," ERS analysts explain. "Demand is also a concern as beef prices typically weaken after Labor Day and supplies of competing meats are large."
"Wholesale beef prices have declined for five consecutive weeks, resulting in $15 losses for both the Choice and Select cutouts over that time period," Griffith says. "The price decline is largely related to beef production which is 5.2% higher than 2015 year to date.
"Looking at a shorter time period, beef production the past nine weeks was 7.9% higher than the same nine weeks a year ago. The increased production this year compared to last year is due to pulling cattle forward, while last year those cattle were being backed up to put more weight on them."
Choice boxed beef cutout value was $1.70 lower week to week at $186.20 per cwt. Select was $3.89 lower at $178.38.
But, beef exports appear to be picking up (see "U.S. beef trade gains steam") and beef retail prices are moving lower.
According to ERS, the July retail Choice beef price was reported at $6.09 per pound, down 11 cents from the previous month and down approximately 28 cents per pound from July 2015.
"Fed cattle prices, along with beef prices, may begin to stabilize and reverse the current trend in the fourth quarter with seasonally tighter beef supplies and stronger demand for popular beef items in anticipation of the holiday season," ERS analysts say.
ERS projects Oklahoma City feeder steer prices at $141-$144 for the third quarter and at $143-$149 for the fourth. LDPO projects prices for Choice fed steers (5-area weighted average) at $113-$116 in the third quarter and $115-$121 in the fourth.
 You might also like:
14 thoughts to help get those heifers bred
Photo Tour: World's largest vertically integrated cattle operation
10 tips for avoiding baler & hay fires this summer
Are you the best ranch manager you can be?
Subscribe to Our Newsletters
BEEF Magazine is the source for beef production, management and market news.
You May Also Like
---