Carcass ultrasound procedures: Past, present and future
Carcass ultrasound procedures: Past, present and future
Breeders shouldn't be afraid of using new technology.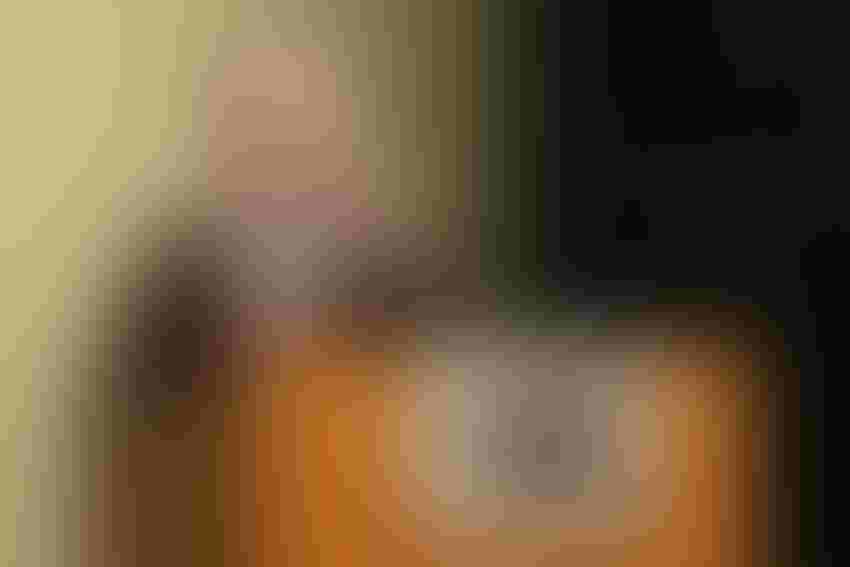 "Breeders should not be afraid of using the new technology as we move away from the old gold standard," explained Dr. Tommy Perkins, West Texas A&M University associate professor. Perkins gave his presentation titled "Use of New Generation Ultrasound Equipment to Collect Carcass Data" during the Beef Improvement Federation Symposium earlier this year in Des Moines, Iowa.
Ultrasound has shown to be a good measure of fat thickness in beef cattle since the late 1950s and began to show improved accuracies to predict carcass ribeye area by the early 1960s. Marbling estimation of the beef carcass using ultrasound started in the late 1980s. Ultrasound proficiency training and certification took hold in the late 1980s and the early 1990s under the guidance of Drs. Patsy Houghton, Jim Stouffer and Lorna Pelton, who were selected as the first "Ultrasound Guidelines and Recommendation" committee members.
Perkins explained the committee worked to prevent the "technician effect." Technician experience and training level has always been reported as having an impact on repeatability, accuracy and precision of ultrasound images. "The impact of the "technician effect" is more prevalent on the hard to measure traits like ribeye area and less impactful on easier collected images like rump fat," he said.  "Training technicians matters and who trains the technicians is even more important."
A research project was conducted to study the accuracy of carcass ultrasound equipment in 68 Angus cross steers that were ultrasonically measured for the 12-13th rib fat thickness (FTU), 12-13th rib longissimus muscle area (REAU), intramuscular fat (%FatU) and rumpfat, by two technicians using two different machines. Technician one had training and experience whereas technician two has no formal training and very little experience. All steers were ultrasounded one day prior to harvest with the Gold Standard Aloka 500 unit and an EVO unit. The animals were ran through the chute two different times with IDs changed each time to prevent technician recognition. Technician one scanned all steers with the Aloka on the first run and scanned them with the EVO on the second run. Likewise, technician two scanned with the EVO the first run and the Aloka the second run.
Results indicated correlations between ultrasound units (EVO vs ALOKA) and carcass values were similar for fat thickness (0.85 BS 0.84), for ribeye area (0.66 and 0.69) as well as intramuscular fat (0.84 and 0.80) for the experienced technician. Results for the inexperienced technician were similar but those results included fewer data points due to rejected images not being included in the analysis.
Perkins said the application of ultrasound technology has been implied to be less accurate in animals as they grow closer to a final endpoint in the feed phase. "This implication needs further investigation as ultrasound technicians have gained more experience and better equipment over time," he said. "If we want to this technology get to the next level, we have to get the cost down so we can use it economically in a feedlot setting."
To watch the full presentation, visit https://youtu.be/O3ddqAgbUgU. For more information about this year's Symposium and the Beef Improvement Federation, including additional presentations and award winners, visit BIFSymposium.com.  
SOURCE: BIF
Subscribe to Our Newsletters
BEEF Magazine is the source for beef production, management and market news.
You May Also Like
---