Cash fed cattle trade and Tyson's operating margins
Cash fed cattle trade and Tyson's operating margins
Based on publicly-available data, the relationship between cash fed trade and packer operating margin is weak.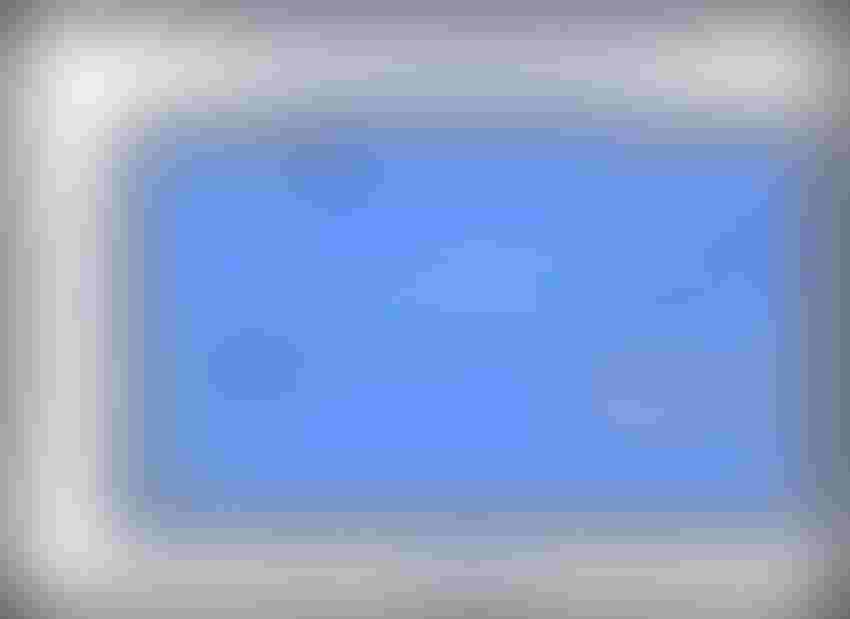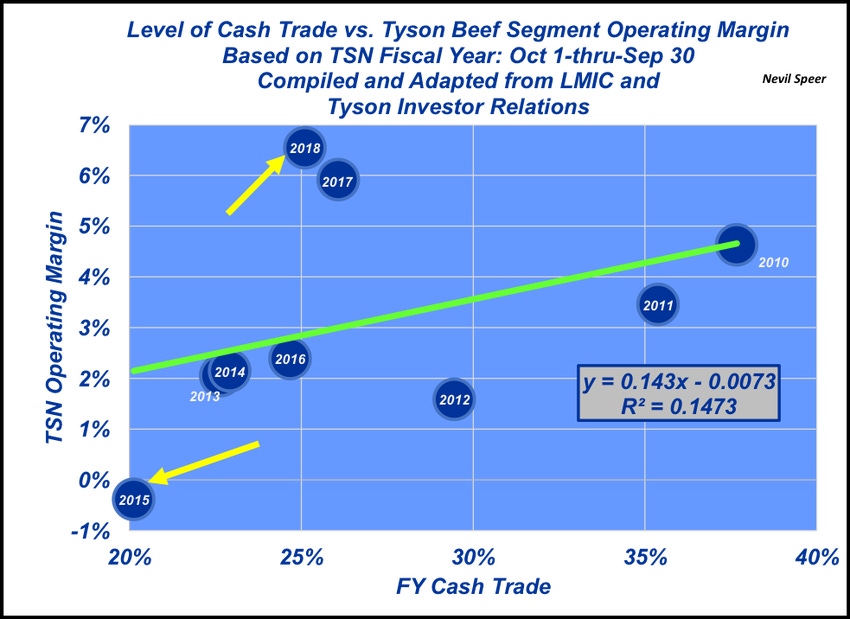 As noted in last week's Industry At A Glance, one of the primary complaints contained within R-CALF's lawsuit against the four major packers revolves around captive supplies and declining level of cash trade establishing the weekly market.  
The lawsuit alleges the four major packers conspired to violate U.S. antitrust laws in order to artificially depress prices paid to U.S. cattle producers. R-CALF further alleges that occurred through an organized reduction of cattle purchased in the weekly cash market. The implication being that undue influence of the cash market by the packer led to unprecedented profits – at the expense of beef producers.  
This week's graph utilizes Tyson's annual reports to delve into this topic more deeply; it's the most readily available financial information within the packing sector because Tyson is a publicly-traded company (ticker = TSN). Tyson's fiscal year runs from October 1 through September 30 (e.g. FY 2018 ended Sept 30, 2018).  
The Tyson data represented in the graph reflects fiscal year operating margin results (operating profit divided by revenue). It's the best comparative measure of operational performance across an extended period of time. The percentage of cash trade averages matches the respective Tyson fiscal years; hence it's apples to apples when it comes to measures of time.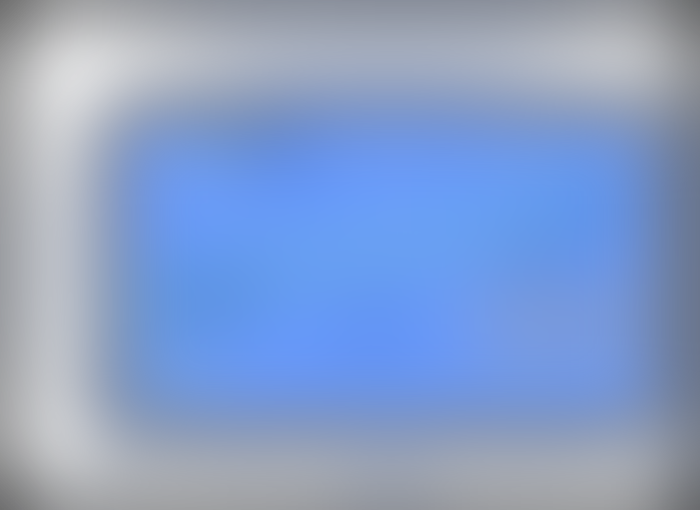 A couple of items are significant. First, the relationship between cash trade and operating margin is positive – that is, as cash trade increases, operating margin also improves. That's in direct contrast to R-CALF's contention against the packer.  
In fact, the worst operational year for Tyson occurred in FY 2015 while the fed market experienced the lowest portion of cash trade and their best year occurred in 2018 at higher levels of cash trade.  
With that said, the relationship between cash trade and operating margin is weak – nearly 86% of the variation in operating margin is explained by something other than a relationship with the proportion of cash trade. 
Based on this data, assuming Tyson is representative of the packing industry, it's challenging to draw any conclusions about manipulation of the cash market – at least one that is directly beneficial to the firm's operating margins.  
Speer serves as an industry consultant and is based in Bowling Green, Ky. Contact him at [email protected]
Subscribe to Our Newsletters
BEEF Magazine is the source for beef production, management and market news.
You May Also Like
---