Cash overpowers lingering market gloom
Cash overpowers lingering market gloom
Cash fed cattle prices spiked $2-$5 per cwt higher this week, helping calves and feeder cattle at all weights to trade steady to $5 higher.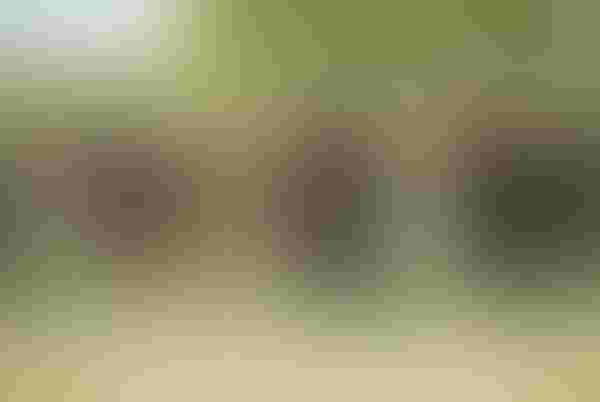 Ongoing pessimism surrounding cattle markets—a sense that the other boot is about to drop—is becoming more difficult to support in the wake of cash trade this week, as well as improving technical data.
Steers and heifers at all weight classes traded steady to $5 per cwt higher, according to the Agricultural Marketing Service (AMS). There were instances of $6-$7 higher for lightweight calves in the north central part of the country.
"Demand was good for feeder cattle and very good for grass cattle with the right condition," AMS analysts say. "Feeder Cattle futures saw triple-digit gains  throughout the week, which provided support. However, buyers continue to be very cautious on current purchases, as slaughter cattle futures for the summer months are sharply lower than the cash market."
The CME Feeder Cattle Index closed $2.05 higher for the week at its highest level since the end of January. Feeder Cattle futures closed an average of $3.29 higher week to week on Friday ($1.52 to $4.95 higher).
Feeder cattle prices were buoyed by reports of lower feedlot breakevens and wholesale beef values continuing at their highest levels since last summer, tied to snug harvest-ready supply and an apparent resurgence in beef demand.
Choice boxed beef cutout value was $3.60 higher week to week at $223.43 per cwt on Friday. Select was $3.49 higher at $214.48.
Negotiated cash fed cattle sales were $2-$5 higher than the previous week at mostly $128-$132 per cwt. Dressed trade was $8 higher at mostly $210. Plus, according to AMS, prices were paid for delivery on 1-14 days and 15-30 days.
Except for 92¢ and 35¢ higher at the back of the board, Live Cattle futures were an average of $1.95 higher week to week on Friday ($1.42 to $2.40 higher).
Positive news is increasing on the technical front, too. In fact, Stephen Koontz, agricultural economist at Colorado State University, says recent data suggest the price collapse of 2015-16 is done.
"The long-term downtrends seen on most weekly live and feeder cattle charts are clearly pressured," says Koontz in the latest In the Cattle Markets. "They are not solidly broken but have been pressured through March. Daily charts show strong rallies off the October-November lows.
"There were very modest corrections during January and February following these rallies. During March, most of the contracts are no longer correcting and are instead approaching January's highs. The technical data communicate that the collapse of 2015-16 is over. Technical patterns for 2017 will likely be sideways as herd expansion and trade dynamics manifest."
Cattle "family" swarms to offer wildfire help
"Areas in the Southern Plains continue to fight wildfires, with millions of acres burned and thousands of livestock lost," AMS analysts say. "The agricultural community has come together and donated bales of hay and raised hundreds of thousands of dollars for the fire disaster relief fund. Many sale barns across the U.S. donated a steer and resold it or fundraised by other means."
One example of the above was the $116,000 raised this week at OKC West in El Reno, Okla.
Stories of producers helping their peers are many. The rancher and his wife hooking up an empty trailer and heading for an impacted area, picking up everything from clothes to casseroles to supplies along their way. The veterinarians working dark to dark to help sort through both losses and possibilities. The sorority at Kansas State University selling special t-shirts, donating all proceeds to relief efforts. The Texas highway patrolman who pulled over a truck loaded with hay that was heading north, not to issue a ticket, but to give money for the driver to carry ahead. And on and on—glorious folks engaged in the familiar spirit that typifies the cattle business.
Relief efforts continue to be coordinated on a number of fronts by several organizations. For a listing, see Fire Relief Resources.
Subscribe to Our Newsletters
BEEF Magazine is the source for beef production, management and market news.
You May Also Like
---