Cash prices surge lower for all classes of cattle
Cash prices surge lower for all classes of cattle
The backlog of over-fed cattle continues to pressure calf and feeder prices on one side of the scale and beef prices on the other, while historically high beef prices and the strong U.S. dollar take a bite out of export support.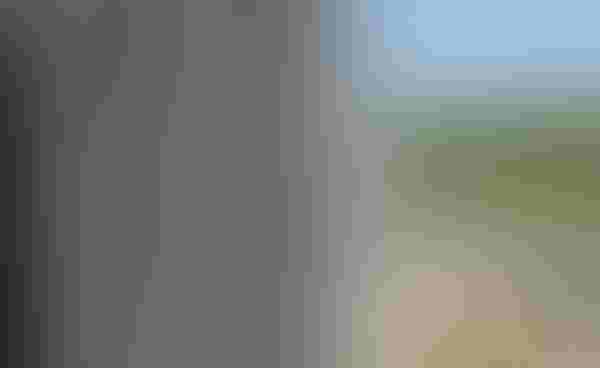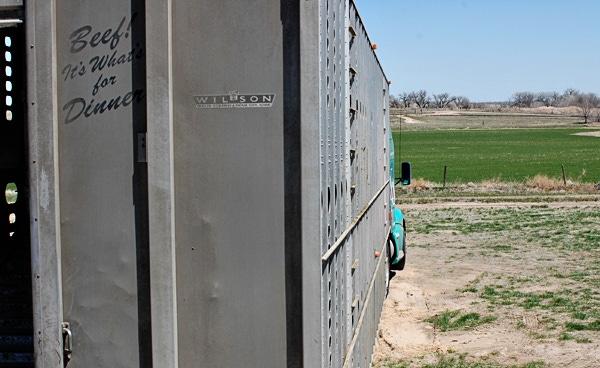 There's still no bottom in the cattle price plummet, but some think it can at least be spied from current levels.
Calves sold mostly $5-$10 per cwt lower and feeder cattle traded $5-$10 lower as the week progressed, according to the Agricultural Marketing Service (AMS).
"Calf prices have lost a third of their value in just a few short months; any class of feeder calves looks unattractive to buy as the bottom continues to succumb in this market free-fall," say AMS analysts. "Cash fed and feeder cattle prices, along with the futures, continue to slide into a black hole as the inability to draw any kind of interest into this market has uncertainty dominating the picture as huge losses continue in the cattle complex."
"Many buyers continue to express despair with the current market situation as the cattle purchased last week and the weeks before are too high to pencil a profit against the board," explained the AMS reporter on hand for Tuesday's sale at Miles City Livestock Commission in Montana.
The CME Feeder Cattle Index was $187.89 on Thursday, which was $6.92 less than the previous week. That's the lowest since May of 2014.
Feeder Cattle futures were $2.41 higher on Friday, credited to short covering and position taking ahead of the weekend. Week to week, though, except for $2.40 lower in the back contract, they closed an average of $6.12 lower ($5.10 to $7.37 lower).
"An excess of older cows has started to come to market, as cows that were once profitable have seen profitability slip in recent weeks," explained the AMS reporter at Miles City. "This has many ranchers culling harder as they wean spring calves. With excess supply on the market and cow packers struggling to move product, cow prices have slipped sharply in recent weeks."
Cattle feeders shed heavy cattle as fast as possible
It's more of the same: a backlog of over-fed cattle pressuring calf and feeder prices on one side of the scale and beef prices on the other.
Live sales this week ranged from $118-$124 per cwt. in the Southern Plains and $114-$122 up north, a good $9-$10 less than the previous week. Dressed sales ranged from $186 to $190.
Except for the back contract, Live Cattle futures were an average of $1.06 higher on Friday. Week to week, however, except for $10.62 lower in spot Oct, Live Cattle futures closed an average of $3.36 lower ($2.20 to $5.62 lower).
"Cattle feeders continue to purge the lots of heavy cattle. The losses on these heavy cattle continue to grow as the market continues to tumble, but feedlot managers have no option other than to move the extremely large animals and try to replace them with lower priced feeder cattle," says Andrew P. Griffith, University of Tennessee agricultural economist, in his weekly market comments. "Red ink will likely persist in the feedlot for the next couple of months, but a reprieve may be coming as some of the lower priced feeder cattle work through the system."
Choice boxed beef cutout value was $6.46 per cwt. lower Friday at $205.77. That's $20.53 lower in two weeks. Select ended the week $8.44 lower at $201.36. That's $17.90 lower in two weeks.
"Choice boxed beef has lost over $55 from the record-high price in May," AMS analysts say.
"Packers have been able to purchase cattle at relatively low prices the past several weeks, which has resulted in increased slaughter rates relative to earlier in the year," Griffith explains. "The increased slaughter has increased beef production, which is forcing the cutout price lower. Beef production under federal inspection ending last week was about 2.5% higher than the same week one year ago."
Near-term bottom may be in view
"There is an expectation in the market that cattle prices will recover once we move past a short term glut of over-finished cattle," explained Len Steiner and Steve Meyer in their Daily Livestock Report on Tuesday. "…But for this to happen, feedlots need to quickly work through their backlog of cattle, which may prove to be a bit more difficult than expected.
"True, packers have increased slaughter, but they will likely need to increase it even more, and this could be problematic. Packers need to see notably better demand develop before they are willing to ramp up slaughter and pay up for cattle. Some of that better demand will come from year-end holidays," the DLR economists say.
"Also, it is likely that some end users have been sitting on the sidelines deferring purchases and waiting for a bottom. Eventually they will come into the market. But fixing the demand issue for beef will take a bit longer than some appreciate. Foodservice operators made decisions regarding promotions and menu items months ago. It will take them months to once again focus on beef offerings. And beef prices still are at historically high multiples to other proteins. Export demand also remains weak and that is unlikely to improve in the short term, especially given lower beef prices across the world."
As explained in the Rabobank Beef Quarterly for the third quarter released this week, a strong U.S. dollar led to a reduction in U.S. exports and support for U.S. imports, while a weakening Chinese economy and devaluation of the yuan are curbing beef prices in China. The devaluation of the real is expected to support Brazilian exports.
"With little change expected in major beef-trading economies in the coming quarter, other than a possibility of the U.S. Federal Open Market Committee raising interest rates, a strong U.S. currency is expected to continue to affect global beef trade," says Angus Gidley-Baird, Rabobank senior animal protein analyst.
While Meyer and Steiner expect the market will find the bottom sometime in the next few weeks, they explain, "A potential recovery may be capped by demand challenges at least until next spring."
"Producers with heavy feeder cattle will probably not benefit from holding cattle much longer," Griffith says. "Alternatively, some producers may benefit from weaning calves and backgrounding them for a few months. This also means there is likely a good purchasing opportunity for stocker producers in today's market. The expectation is for feeder cattle prices to find support in 120 days or so which could provide a beneficial marketing opportunity."
You might also like:
2015 BEEF Stocker Award Winner: Shovel Dot Ranch
Will beef demand keep up with cowherd expansion?
How to treat lump jaw disease in cattle
3 non-traditional feedstuff options to consider for your cow herd
Subscribe to Our Newsletters
BEEF Magazine is the source for beef production, management and market news.
You May Also Like
---