Cattle and beef prices grind mostly lower
Cattle and beef prices grind mostly lower
Market bearishness continues with the looming surge in beef supplies, compounded by uncertainty stemming from the brewing trade war between the U.S. and China.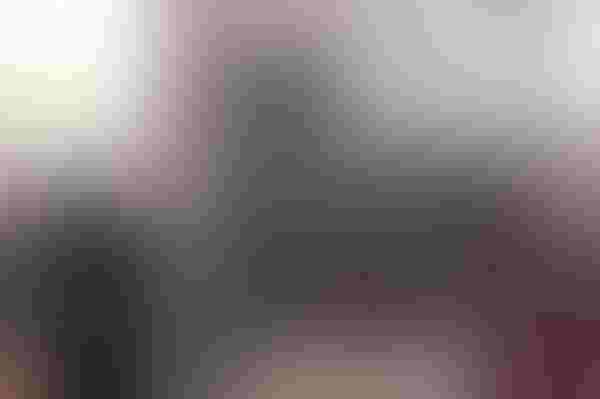 Despite a mid-week lull in long-falling cattle futures, markets continued under bearish pressure from growing supplies and uncertainty surrounding agricultural trade with China.
 
Although there were some late-week instances of steady to $5 per cwt  higher, steers and heifers traded primarily steady to $5 lower with instances of $10 lower, according to the Agricultural Marketing Service (AMS). Analysts there explain both low prices and a strong cold front in the Southern and Northern Plains hampered receipts.
 
Feeder Cattle futures closed an average of $1.48 higher week to week on Friday (March 29-April 6). That was after closing an average of $1.69 lower to end the week.
 
"Feeder cattle are caught in a bottleneck of lower fed cattle prices, increasing supplies of fed cattle, sharply lower cattle futures and record supplies of competing meats," AMS analysts say. "As the entire livestock complex struggles with these issues, demand and exports are very important to keep product moving and prices stable." 
Fed cattle lose more ground 
Friday's plunge in futures prices dashed hopes of kick starting the week's sluggish and lower negotiated cash fed cattle trade.
 
Live sales for the week were $2-$3 lower in the Southern Plains at $117-$118 per cwt. Prices were as much as $6 lower in Nebraska at $114 earlier in the week, although there were a few trades there on Friday at $118. Dressed sales were $2-$7 lower at $184-$188.
 
After $1.52 and 25 cents lower in the front two contracts, Live Cattle futures closed an average of 80 cents higher week to week on Friday.
 
"Packers continue purchasing cattle aggressively, with the previous week's total cattle purchases (negotiated, negotiated grid, formula and forward contract combined) reportedly 23% larger than last year and 36% more than the three-year average," says Isaac Olvera, livestock and meat market analyst for Informa Economics IEG.
 
"Of the increase, a disproportionately large percentage of cattle were listed as being sold in the negotiated purchase, 15- to 30-day window. Cattle purchased in the 15- to 30-day window have increased each of the past four weeks and made up approximately 11% of total cattle purchases the previous week."
 
Despite cash fed cattle prices declining more than expected, Olvera says Informa Economics IEG believes second-quarter prices should be $3-$4 more than those implied by Live Cattle futures for that period.
 
"At this juncture, it would seem difficult to push finished cattle prices below $100 per cwt this summer," says Andrew P. Griffith, agricultural economist at the University of Tennessee, in his weekly market comments. "There is plenty of bearish information, such as the number of cattle on feed and heavier carcass weights increasing beef supply, but that should be priced into the market at this time.
 
"The summer months will drag cash prices for finished cattle lower as is normally expected, but below $100 seems like a stretch. The key for cattle feeders the next several months is to stay current with marketings and look to the margin on the next set of feeder cattle to place." 
Packers are selling more out front 
Wholesale beef values continued to sputter ahead of grilling season and the year's heaviest supplies of fed cattle, which should also be the most in several years.
 
"Weekly average beef production through the first quarter of 2018 was up an estimated 3% from the year prior; a far cry from last year's 6.1% year-over-year growth during the same quarter, but prospectively, will come in as the largest first-quarter production on record when final slaughter numbers for March are released in mid-April," Olvera says.
 
Choice boxed beef cutout value was $6.73 lower week to week on Friday at $214.31 per cwt. Select was $3.09 lower at $205.60. Those prices remain higher year over year with Choice $6.41 higher and Select $5.32 higher.
 
Citing recent trends in retail beef featuring, Olvera explains, "One thing is relatively certain—packers are trying to sell out in front of the anticipated larger supplies of cattle that are expected to hit show lists  by mid to late April. Forward beef sales in the 22- to 60-day window (which leave delivery of sale ranges from mid-April to late May) escalated sharply in the previous week's National Comprehensive Boxed Beef report, up 47% week to week and nearly even with the prior year."
Subscribe to Our Newsletters
BEEF Magazine is the source for beef production, management and market news.
You May Also Like
---