Cattle auctions continue amid the COVID-19 fallout
Cattle auctions continue amid the COVID-19 fallout
The cattle business is deemed essential and sales continue, although under different circumstances.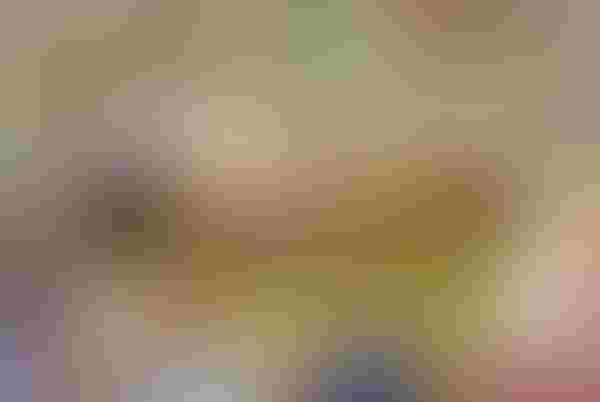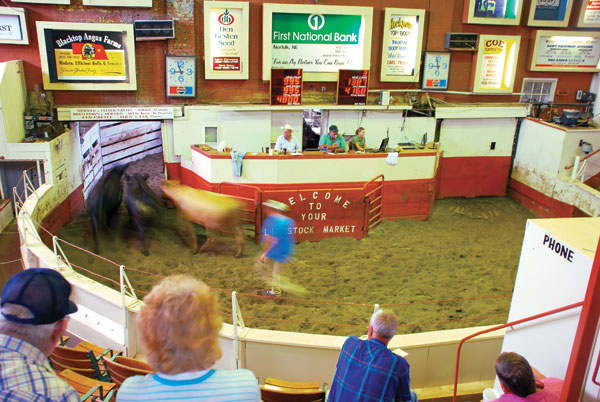 For all the COVID-19 confusion surrounding stay-home orders and the like, the Department of Homeland Security's Cybersecurity and Infrastructure Security Agency (CISA) makes clear where agriculture and the agricultural workforce stand.
"If you work in a critical infrastructure industry, as defined by the Department of Homeland Security, such as healthcare services and pharmaceutical and food supply, you have a special responsibility to maintain your normal work schedule," according to CISA's Guidance on the Essential Critical Infrastructure Workforce.
For those in the cattle business—part of the critical infrastructure of agriculture— that means business as usual, or as near to it as possible. That includes being able to market cattle: calves, feeder cattle and fed cattle destined for the immediate food supply chain or the seedstock necessary to create the next crop.
Commercial auctions adapt
Receipts at commercial auctions the last few weeks were significantly lighter than normal. In fact, for the week ending March 20, receipts were the least for a non-holiday week since the current report format was established in 2002, according to the Agricultural Marketing Service (AMS). That has to do with horrendous market conditions, though, rather than any government-imposed crowd restraints.
Through Wednesday of this week, Kristen Parman, vice president of membership services at the Livestock Marketing Association (LMA), was unaware of any member sale barn closures due to the unfolding COVID-19 restrictions. She explains some cattle markets that host multiple weekly sales temporarily reduced their schedules to a single weekly sale, but because of weather and/or lighter offerings.
"Auctions are doing everything they can to conduct business as usual, while following recommended social distancing guidance, and we appreciate the cooperation of state governments," Parman says.
You can find letters from several states at the LMA website, emphasizing the essential role of cattle markets and marketing.
"As the worry and fear has spread across our state and nation and has caused a cancelation of almost every event, I, along with our Governor, understand that agriculture doesn't stop and we are working to keep agriculture commerce moving.  I encourage markets to continue operating and producers to continue to fuel these sales, while adhering to slight modifications and suggestions by the CDC (Centers for Disease Control and Prevention) to keep everyone safe and healthy," says Blayne Arthur, Oklahoma Secretary of Agriculture, in one of the letters.
"This is a primary time for income for the livestock business and livestock auction markets are an integral part of Oklahoma agriculture —you all are key for true price discovery. We ask that while these times are unprecedented and the word 'challenging' is an understatement, you continue to operate while taking precautions to mitigate the risk of COVID-19."
For instance, according to the AMS report for Monday's auction at Blue Grass Stockyards in Lexington, Ky., "Stockyards remain open but have implemented a temporary policy that only order buyers or approved farmer buyers are allowed in the sales facility. For public health reasons, farmers are encouraged to drop off their cattle and not remain or congregate on the premises. Checks will be mailed or other arrangements may be made by calling the stockyards office."
Similarly, the folks at Marana Stockyards (MSY) in Arizona informed customers that weekly sales would continue, but temporary restrictions were being implemented that include: limiting grandstands to registered buyers and essential personnel, and a single representative per buyer; encouraging those in attendance to observe CDC distance recommendations. MSY also pointed spectators toward its online viewing and bidding platform.
Both examples illustrate guidance LMA offered to members March 17 to prepare for and reduce disease exposure. Among the recommendations:
If you are in a situation where you need to limit crowd size, request that consignors deliver livestock and return home rather than remaining at the facility.

Offer consignors flexibility in picking up their checks if they can't wait for the mail, such as delivery or pick-up from their vehicle in the parking lot.

Instruct any employee or visitor exhibiting symptoms of illness to remain home and request that any employee or visitor who is a member of a population of heightened vulnerability to consider avoiding areas where people are gathering.

Evaluate all options to utilize web broadcast or phone bidding.

Provide ample opportunities for visitors and employees to wash hands, following CDC best practices.
Some seedstock auctions shift approach
Timely seedstock sales are imperative, too, of course, as commercial producers gear up for summer breeding pastures.
With seedstock sales in mind, Parman says, "We're seeing sale management groups work closely with auction markets to follow and respect CDC guidelines."
Whether scheduled at a commercial auction market or the ranch, seedstock producer response to hosting previously scheduled sales amid COVID-19 ranges from conducting sales as originally planned, to postponement, to going forward with the sale but with bidding by internet or video only.
Of course, opportunities to watch seedstock sales via video or internet, and bid by phone or through an online marketing platform are commonplace in seedstock marketing these days. The convenience and broader market window they provide now serves as a necessary option for some.
Some key resources for you:
Subscribe to Our Newsletters
BEEF Magazine is the source for beef production, management and market news.
You May Also Like
---