Cattle prices barrel lower
Cattle prices barrel lower
Extreme uncertainty and sweeping volatility in cattle futures continue to pressure cash markets.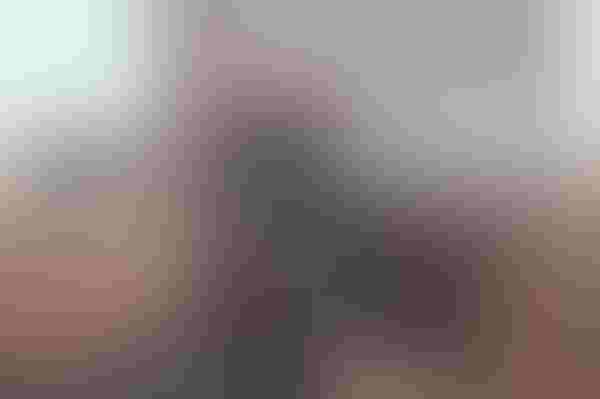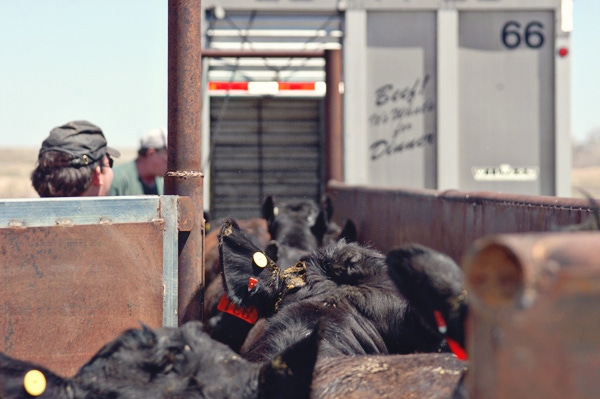 Cash calf and yearling prices continued dropping like a rock in tandem with crashing futures prices.
Calves traded mostly $10-$20 per cwt lower with instances of $25-$30 lower, according to the Agricultural Marketing Service (AMS). The sparse supply of yearlings sold mostly $5-$15 lower lower. Direct trade was mostly $5-$12 lower.  
By now, plenty of folks figured cattle prices would be riding steady following the September wreck, maybe gaining or losing a little ground. After some short promise, though, extreme uncertainty and sweeping volatility in cattle futures continue to pressure cash markets.
Live Cattle futures were down a combined average of $6 the first two days of this week and Feeder Cattle were down an average of $8.91. Futures prices posted limit-up and near limit-up gains mid-week and then plummeted again Friday.
Week to week, Feeder Cattle futures closed an average of $7.33 lower across the board ($6.55 to $8.17 lower). Live Cattle futures closed an average of $4.33 lower ($3.87 to $4.82 lower).
Compared to two weeks earlier, feeder cattle futures closed an average of $16.62 lower across the board on Friday. Live cattle futures were an average of $9.39 lower compared with two weeks earlier.
Volatility makes reluctant buyers and sellers
There is plenty of fundamental pressure, of course: record carcass weights, growing supplies of competing meats, soft export sales, seasonal demand pressure and herd expansion.
"It has been a long time since industry members and market watchers have had to think through how the cattle and beef markets will react under an expansion where we actually have increased numbers," says Stephen R. Koontz, agricultural economist at Colorado State University, in the Nov. 1 In the Cattle Markets.
"For the past several years the cattle industry—outside of cattle feeding—could count on selling animals for more than they paid for them," Koontz says. "That is over as of this fall and I think rationality could return to valuations of heifers and bred heifers."
Still, it's difficult to square any of that with the fast and wide volatility the markets are experiencing.
There are plenty of less visible suspects, including high frequency electronic trading and fund investment strategies being adjusted relative to altered banking regulations. Maybe it's all part of the bumpy transition away from commodity strength.
Whatever the reasons, the seemingly unpredictable abandon of futures markets is testing more than guts. Such uncertainty also is making both buyers and sellers more reluctant.
"Packers are hesitant to pay asking prices because the futures market continues to soften while wholesale beef prices remain in a downward spiral," says Andrew P. Griffith, agricultural economist at the University of Tennessee, in his weekly market comments.
Through Friday afternoon, the only reported cash fed cattle trade was a few dressed sales in Nebraska at $198-$202 per cwt, compared with $204-$206 the previous week—too few to trend.
Overall, live sales in the major cattle feeding regions brought $130-$135 per cwt the previous week with dressed trade at $202-$206.
Choice boxed beef cutout value was $6.36 lower week to week on Friday at $209.30 per cwt. Select was $8.20 lower at $199.05.
"The heavy weight fed cattle situation is improving but is not over," AMS analysts explain. "U.S. beef exports are nearly 13% lower year-to-date. There remain ample supplies of beef, pork and poultry in cold storage, and with the holiday season upon us, ham and turkey are popular. When you put this all together, it's hard to get overly bullish."  
Upside feeder price potential appears limited
"Deferred spring contracts (Feeder Cattle) continue to be discounted $10 to $13 compared to the November contract which would indicate the cash market is in for further declines," Griffith explains. "However, there is still a possibility that traders are undervaluing feeder cattle in the deferred contracts. If traders are undervaluing cattle in the future months, then it is likely prices for those contracts will jump as those contracts roll into the nearby contract position."
In the meantime, Griffith explains the challenge with that scenario is the lack of hedging opportunity.
"The basis values are extremely strong right now and the opportunity for hedging a sell may not be advantageous for deferred months if the futures market price moves to a more normal basis, which would be considered weak relative to today," Griffith says. "Therefore, producers could end up increasing their price risk rather than decreasing the risk."
Pointing to the same weakness in deferred Feeder Cattle futures prices, Koontz encourages caution heading into the new year.

Breathtaking photos of winter on the ranch
The first snow hit parts of the Midwest this week. Mentally prepare for the winter wonderland with these stunning photos. See photos here.
"My calculation of stocker margins, using basis-adjusted feeder cattle prices, suggests that holding calves now into the spring is not the answer," Koontz says. "Margins, and certainly hedgable margins, are tight. The market has recovered, the reasonably strong current basis, and weak deferred contract prices communicate that it's time for cow-calf producers to consider moving animals."
Griffith encourages producers to pay close attention to cash and futures markets for the next several weeks.
"The market volatility is likely to persist into late winter until more is known about cattle inventory, beef production, and the all-encompassing export market," Griffith says. "Consumers are showing signs of beef price fatigue, but some consumers continue to pay for high quality cuts. A factor that may support prices in 2016 is a slowdown in imports of lean beef."
You might also like:
WHO backpedals on red meat/cancer link
65 photos that celebrate cowgirls & cattlewomen
5 tips for getting the most cash for your cull cows
3 steps to negotiating a great cow lease
Subscribe to Our Newsletters
BEEF Magazine is the source for beef production, management and market news.
You May Also Like
---