Cattle prices hover around steady
Cattle prices hover around steady
Calves and feeder cattle traded $2 per cwt lower to $2 higher, while negotiated fed cattle prices were steady on a live basis at $110-$111.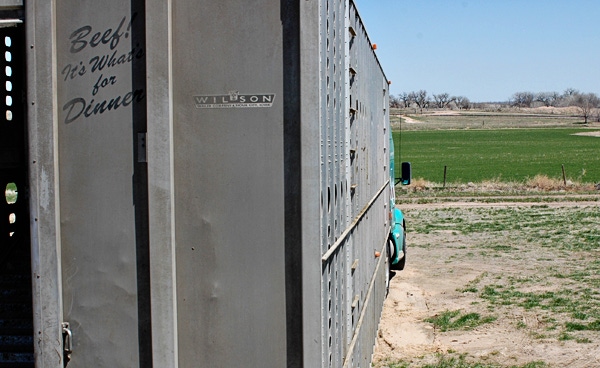 After early-week pressure from the monthly Cattle on Feed report, cattle markets firmed with a sense that fed cattle prices can increase over the next couple of months, supported by snugger harvest-ready supplies and strong consumer beef demand.
 
Nationally, steers and heifers traded from $2 per cwt lower to $2 higher, according to the Agricultural Marketing Service (AMS).
 
"There was good to very good demand for the larger strings of yearling steers and heifers coming off grass in the Northern Plains," say AMS analysts. "Herd health programs are becoming more of an issue earlier this year as temperature swings in the Midwest are ranging from lows in the 40s to highs in the mid 80s in a matter of a couple of days." 
 
Week to week on Friday, not counting expiring Sep and newly minted away Sep, Feeder Cattle futures closed 20centslower to 25centshigher across the front half of the board and then an average of 74centshigher.
 
The CME Feeder Cattle Index reached its highest level this week since last November at $158.13 on Wednesday.
 
Forage conditions improve
 
Current calf and feeder cattle price support includes the promise of positive forage conditions for fall and winter grazing.
 
"Nationwide, the drought monitor improved again this week with 51.4% not affected by drought," AMS analysts explain. "It has been two and a half months since 50% or more has been reported for that data series. For perspective, last year's data plot was at 63.1% showing no drought effects. There are still areas of reported drought, however they have decreased significantly in the last month." 
 
According to the most recent USDA Crop Progress report (week ending Sept. 23), 45% of pasture and range was in Good or Excellent condition, which was 1% more than a week earlier and 3% more than a year earlier. Conversely, 24% is rated as Poor or Very Poor, which is 1% less than last year.
 
Winter wheat planting was 6% ahead of last year at 28%. That was 2% ahead of the five-year average.
 
Demand underpins stronger prices
 
From a cyclical standpoint, Glynn Tonsor, agricultural economist at Kansas State University, points out the majority of beef supply growth is in the rearview mirror. At last week's annual KSU Beef Stocker Field Day, Tonsor explained beef production increased by 6.4% in 2016 (year over year) and 3.8% last year. He anticipates production this year being about 3.3% more and then declining to 1.7% next year and 0.8% in 2020.
 
Projected beef production in the third quarter this year is 2% more than the same quarter last year, according to Tonsor. For the year to date, cumulative beef production is 2.9% higher, according to this week's USDA estimate.
 
Yet, Tonsor says yearling feeder cattle prices are projected to be 1% higher with calf prices up 2%.
 
"Year-over-year increases in feeder cattle prices can only be explained by strong beef demand," Tonsor explains. "Prices are notably higher than they would be without demand growth (domestic and international)."
 
For the second quarter this year, the All-Fresh Beef Retail Demand Index was 0.4% more than the same time last year.
 
The Livestock Marketing Information Center (LMIC) projects steer calf prices (500-600 pounds) in the Southern Plains at $168-$169 per cwt in the third quarter and at $162-$166 in the fourth. Next year's projected calf price is $169-$174.
 
Similarly, LMIC estimated feeder steers (700-800 pounds) in the Southern Plains at $154-$155 per cwt in the third quarter and at $148-$151 in the fourth. Next year's projected feeder steer price is $147-$151.
 
Fed cattle trade mostly steady
 
Negotiated cash fed cattle prices languished this week at mainly steady money of $110-$111 per cwt on a live basis and mostly $174 in the beef.
 
"Last week's large harvest of 657,000 head, if realized, will be the second largest harvest since July 1 and has packers well supplied," say AMS analysts. "Coupled with this week's 650,000-head harvest, it would be the largest two-week total since mid-June." 
 
Week to week on Friday, Live Cattle futures closed an average of 44 cents higher (2centsto 75 cents higher), helped along by growing open interest.
 
"Lightweight placements since May will result in lighter and later fed cattle marketings and may contribute to relatively tighter fed cattle supplies for the remainder of the year," says Derrell Peel, Extension livestock marketing specialist at Oklahoma State University, in his weekly market comments.
 
August placements in feedlots with more than 1,000 head capacity were 7.36% more than the previous year at 2.07 million head, according to last week's Cattle on Feed report.
 
However, Peel points out that placements were mostly cattle weighing less than 700 pounds. Specifically, he says placements weighing less than 600 pounds were 19.4% more year over year, while placements weighing 600-700 pounds were 17.5% more.
 
"In the last four months, placements of cattle under 700 pounds have been up 13.2% year over year, while placements weighing over 700 pounds were down 1.0% year over year," Peel says.  "Lightweight feedlot placements likely include lighter-weight steer placements, as well as continued high proportions of heifers in the feedlot total. Heifers are typically placed 50-100 pounds lighter in weight compared to steers."
 
"Despite more cattle on feed, the market price of finished cattle remains strong and continues to outperform year-ago prices," explained Andrew P. Griffith, agricultural economist at the University of Tennessee, two weeks ago. "It would appear cattle feeders are expecting finished cattle prices to remain strong in the near term and escalate moving into 2019. This thought process may not be as wild as many think it is as beef demand remains strong, which supports prices…"
 
For demand perspective, Griffith notes the retail value for Choice beef in August was the highest since July of last year at 608.2 cents per pound. 
 
Wholesale beef values continued seasonally lower. Week to week, Choice boxed beef cutout value was 92centslower Friday afternoon at $203.88 per cwt. Select was $1.27 lower at $193.44.
 
"It is difficult to imagine live cattle prices moving lower in the fourth quarter, with a target as high as $120 before the end of the year," Griffith says in his market comments this week. "It may be difficult to reach the $120 price point, but cattle feeders will do their best to force prices higher.
 
"December Live Cattle futures are just shy of $119 to end the week, with plenty of time to push higher. Cattle feeders are looking beyond December as they continue to pay strong prices for feeder cattle, which means prices will have to strengthen significantly for positive margins."
 
Trade talks progress
 
Going forward, Tonsor says, "Supply fundamentals are well established. Demand strength will dictate calf and feeder cattle prices."
 
This week, the U.S. and Korea reached a new bilateral trade agreement (KORUS). 
 
"U.S. red meat exports to Korea set a record last year of $1.7 billion, up 19% year-over-year and up 69% from 2012, when KORUS entered into force," explains Dan Halstrom, president and CEO of the U.S. Meat Export Federation. "This trend continues in 2018, with both U.S. beef and pork export value increasing more than 50% compared to a year ago. Korea is now the second-largest value market for U.S. beef (after Japan) and fourth largest for U.S. pork."
 
Under the revised KORUS, Halstrom explains the duty rate on U.S. beef is reduced from 40% to 21.3%. It will decline each year until it is eliminated by 2026.
 
Also this week, the U.S. began negotiating a bilateral trade pact with Japan.
 
"This is welcome news, since we know that export income is critical to the financial health of agriculture and is a key contributor to rural prosperity," said Agriculture Secretary Sonny Perdue. "Japan is an important customer for our agricultural products and we look forward to the great potential this breakthrough represents."
 
Earlier, President Trump withdrew the U.S. from the Tran Pacific Partnership (TPP), which includes Japan.
 
According to a joint statement made by the two nations, the U.S. and Japanese economies represent approximately 30% of global Gross Domestic Product.
Subscribe to Our Newsletters
BEEF Magazine is the source for beef production, management and market news.
You May Also Like
---