Cattle prices move higher across the board
Cattle prices move higher across the board
Cattle prices moved higher with futures prices and wholesale beef values setting a firmer and higher undertone.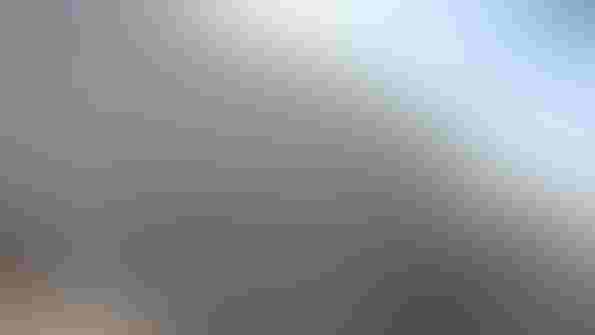 Cattle prices continued to rally higher for the second consecutive week, led by cattle futures retracing some of the recent losses, as well as continuing gains in wholesale beef values.
Feeder calves traded $10-$20 per cwt higher this week with instances of $25 higher, according to the Agricultural Marketing Service (AMS). Yearlings traded $5-$15 higher with the most gains coming early in the week. Direct trade was $3-$10 higher.
Though spotty, there was renewed interest for replacements in some areas, too. As an example, heavy 4-weight and light 5-weight replacement-quality heifers went out the gate for $238 to $243 per cwt. at the auction in Herried, S.D. on Friday.
"With CME contracts moving up significantly from last week, buyers came willing to fight to purchase calves, as many feel the downhill slide has turned the corner," said the AMS market reporter on hand for Tuesday's sale at Miles City Livestock Commission in Montana, where many spring-born steers traded $18-$25 per cwt higher than the previous week.

70 photos show ranchers hard at work on the farm
Readers have submitted photos of hard-working ranchers caring for their livestock and being stewards of the land. See reader favorite  photos here.
Feeder Cattle futures closed an average of $5.05 higher in the front two contracts week to week. The rest of board advanced an average of $1.37.
"Fed cattle markets last week traded much higher with live sales $5-$11 higher and dressed sales $8-$11 higher, helping to propel feeder cattle markets higher," AMS analysts say.  
With scattered sales and too few transactions to trend through Friday afternoon this week, negotiated cash fed cattle prices continued in a positive direction: $3 higher in Nebraska at $130 per cwt on a live basis and $200 in the beef. Early dressed sales in Iowa-Minnesota were $7-$8 higher than the previous week at $202-$205.
"The fed cattle market may have moved through the biggest of heavy cattle, but the market still has some cleaning up to do," AMS analysts caution. "Packers still have ample front end supplies, but keeping slaughter levels up will help to improve the situation and regain currentness (see "Necessary market correction…" below),"  
"The price decline was fueled by extremely heavy finished cattle, which depressed fed cattle price and thus feeder cattle prices," explains Andrew P. Griffith, agricultural economist at the University of Tennessee, in his weekly market comments. "There is also some uncertainty about how many feeder cattle are still out in the country and how heavy those entering the feedlot over 800 pounds really are. Now that there is some indication the front end of the heavy cattle have been harvested, the fed cattle market and the feeder cattle market have regained some life. Most analysts and producers would say that feeder cattle and finished cattle have been somewhat undervalued the past several weeks, which is likely the leading factor of prices making a small resurgence."
Fed cattle prices received support from wholesale beef values. Choice boxed beef cutout value was $8.69 per cwt higher week to week at $211.69. Select was $8.47 higher at $206.36.
Gains in cash fed cattle prices and wholesale beef values helped push front-month Live Cattle futures higher.
After $5.17 higher in spot Oct, Live Cattle futures closed an average of $1.82 higher through the April contract week to week; mostly narrowly mixed across the rest of the board.
"There may be some additional upside potential for calf and feeder cattle prices, but it is important to remember that calf prices will be pressured as producers continue to set wheels under freshly-weaned, lightweight calves," Griffith says. "The market will likely try to level out some the next several weeks, which should provide buyers and sellers an opportunity to do business. Sellers should not be surprised if calf prices take another dip before gaining more traction."
Looking further into the year, Griffith emphasizes that supply fundamentals are similar to a year ago when prices were higher.
"The relatively low production (beef) will continue to support prices the next couple of years," Griffith says. "There will be a slow erosion in wholesale beef prices, as well as retail beef prices, as the cowherd grows and as beef production increases. The Choice and Select cutout prices will likely be sub $200 once the supply side of the equation significantly changes. The supply side is the primary driver of where the market has been the past couple of years."
You might also like:
6 pasture weed control tips for the fall
Fall calving? Tips for diagnosing and treating scours in calves
Crunch the numbers before you buy those heifers
Subscribe to Our Newsletters
BEEF Magazine is the source for beef production, management and market news.
You May Also Like
---