Caution holds calf and feeder prices in check
Caution holds calf and feeder prices in check
Strong demand for wholesale beef and fed cattle continues to underpin cattle markets, though uncertainty about growing supplies is making for cautious calf and feeder cattle buyers.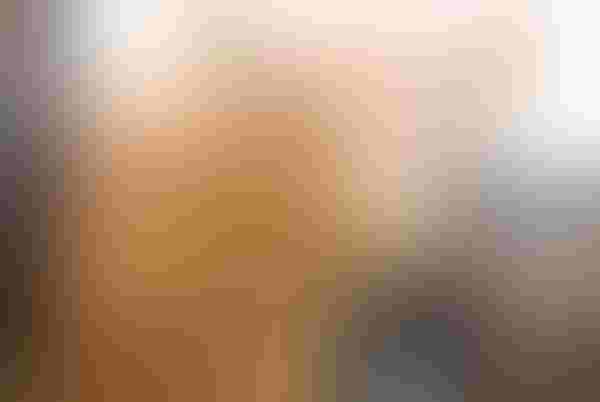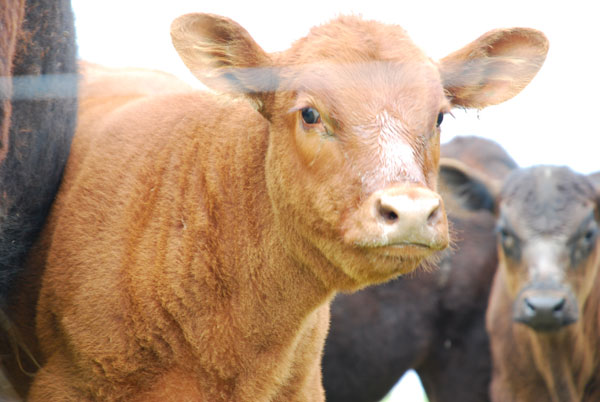 Cash fed cattle prices and the steamy run-up in wholesale beef values offered market support this week. Buyers were reluctant to push calf and feeder prices much higher, though, amid continued uncertainty relative to domestic and international demand as supplies grow with the nation's herd expansion.

Calves and feeder cattle traded unevenly steady, from $2 per cwt higher to $2 lower, according to the Agricultural Marketing Service (AMS). Analysts there note that trades in the Southeast were mostly on the upper end of the range.

"The deferred CME Live Cattle contracts are tempering the feeder cattle market," AMS analysts say. "When the Feb Live contract went off the Board, the August contract was at a 20% reduction. For a 1,500-pound steer, that would be about $400 per head drop in value, so it could be a challenge for feeder cattle at auction to increase tremendously in value at this time."

Feeder Cattle futures closed an average of $2.02 higher week on Friday ($1.32 to $2.55 higher).

"There is little to no reason to have a bearish outlook on feeder cattle heading into spring and summer," says Andrew P. Griffith, agricultural economist at the University of Tennessee, in his weekly market comments. However, he adds, "Feeder cattle futures appear to be undervaluing the animals, but that is supported by the undervalued live cattle futures…Feeder cattle futures are sure to experience some volatility as prices generally experience a short, seasonal price decline before finding support heading into April."
Boxed beef values charge ahead
Cash fed cattle sold mainly steady to $1 per cwt higher this week, buoyed by the highest wholesale beef values since last summer with packers apparently scrambling to keep up with buyers who are aggressively building supplies.

"A short supply of front-end fed cattle created an issue for the packers again this week," AMS analysts explain. They add that there were reports of some cattle feeders taking the price for deliveries more than two weeks out, due to the exceptional basis opportunity.

Negotiated cash fed cattle prices were $124-$125 per cwt in the Southern Plains, $126 in the Northern Plains and up to $127 in the western Corn Belt. Dressed trade was $4 higher at $200.

Live Cattle futures were an average of $1.68 higher week to week on Friday ($1.02 to $1.95 higher).

Choice boxed beef cutout value was $9.11 higher week to week at $208.07 per cwt on Friday. Select was $8.57 higher at $204.05. Over the last two weeks, Choice boxed beef cutout value is up $17.58 and Select is up $14.81.

Drivers of such a steep climb in wholesale beef prices likely include increased momentum in exports, increased beef featuring, snugger net international supplies, favorable grilling weather earlier across wide swaths of the nation and perhaps increased domestic demand.

"Most of the support is coming from the loin and rib cuts as restaurants, grocers, and foodservice entities look to secure product earlier than normal," Griffith says. "The increased interest in the middle meats means more focus is being shifted to Choice meat rather than Select grade meat, which will continue to widen the Choice-Select spread if the current trend continues. It is a little difficult to understand why retailers are aggressively purchasing product considering the lower expected price in the future… Fundamentally speaking, retailers are probably making the correct decision considering the increases in beef exports and strong domestic beef demand the market has witnessed the past several months."

"Tonnage of beef exported by the U.S. in 2016 was up 12.6% compared to 2015's rather depressed level," say analysts with the Livestock Marketing Information Center (LMIC), in the latest Livestock Monitor. "In 2016, beef imported tonnage dropped 10.5% year-over-year."
Subscribe to Our Newsletters
BEEF Magazine is the source for beef production, management and market news.
You May Also Like
---