Celebrating 10 years of the BEEF Daily blog
Celebrating 10 years of the BEEF Daily blog
Amanda Radke lists her favorite blog posts from the last decade; Plus, enter to win a fun giveaway as a thank you to our BEEF readers!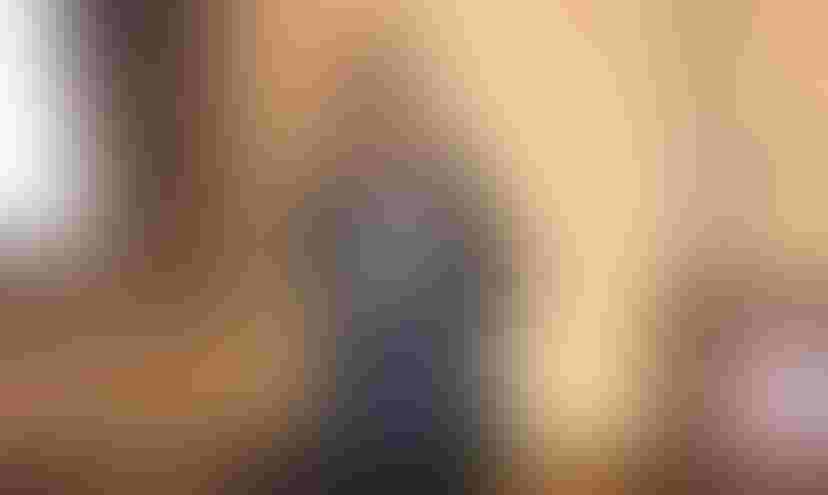 September 2018 marks my 10th year of blogging for BEEF. It's been an amazing decade building this community, writing about my life as a millennial rancher, covering industry issues and consumer trends and getting to know more about our readers through photography contests.
Even though it's been 10 years, it feels like yesterday that I was a summer intern for BEEF working in the Minneapolis office under then editor, Joe Roybal. It must have been fate that allowed Joe and I to meet at a scholarship event at South Dakota State University (SDSU) where I was a student. I'm forever grateful that Joe, who is also a Jackrabbit alum, gave me the opportunity to shadow him for the summer and put my agricultural journalism education to work in that setting.
My project for that summer was to attract new visitors to the website, and at that time, blogging was a relatively new concept. However, I was already writing a blog in my role as a National Beef Ambassador and thought it would translate well to the BEEF website.
I pitched the idea and worked to develop the concept that summer. And in September 2008, as I began my senior year at SDSU, we launched the BEEF Daily blog and newsletter, which was delivered to our readers' inbox every Monday through Thursday.
When I graduated from college, Joe supported my decision to move home to my family's ranch, and he gave me another great opportunity to stay on board as a freelance writer. Without question, this blog has helped support my career in production agriculture and has given me an amazing platform to write about the beef cattle industry that I'm so passionate about.
Ten years and roughly 2,080 blog posts later, today I enjoy working closely with BEEF Editor Burt Rutherford and Senior Associate Editor Jamie Purfeerst, along with the rest of the talented and dedicated crew at BEEF. Together, we strive to provide timely industry news that benefits you and your operation. It's a great honor to write for the industry's leading publication, and I look forward to many years of blogging to come.
To celebrate this anniversary, I thought it would be fun to recap some of my favorite blog posts from the last 10 years. I've categorized them for easy browsing. I hope you'll take a minute to peruse this list, and I would love to hear from you about which topics you like to read about most on the blog!
If you would be so kind, please comment below or on this post on Facebook with the topics you would like to read about more in future blog posts. As a thank you, we'll be gifting one lucky reader a BEEF cap and a copy of my children's book, "Levi's Lost Calf." The winner will be announced on Sept. 24. Thanks for your insights!
As promised, here are some of my favorite posts from 2008-2018:
My story: Here's a recap of the big milestone moments in my life that I've shared on the blog.
Production topics: How can we be successful and profitable in the beef industry? Here are some blog posts focused on production.
Family & business: Running a family business can be difficult at times, but the rewards are numerous. Here are some blog posts that relate to managing a multi-generation operation.
Photo galleries: One of the best parts of the BEEF Daily blog is getting to know our readers through photography contests! Here are a few of my favorite galleries from the past decade.
HSUS & PETA: These organization have been a pain to beef producers for years. Here is a recap of how we've dealt with pressures from animal rights activists.
The opinions of Amanda Radke are not necessarily those of beefmagazine.com or Farm Progress.
Subscribe to Our Newsletters
BEEF Magazine is the source for beef production, management and market news.
You May Also Like
---