CME takes steps to improve live cattle futures trading
CME takes steps to improve live cattle futures trading
CME Group responds to industry feedback and results from an independent study to make three major changes to Live Cattle futures trading.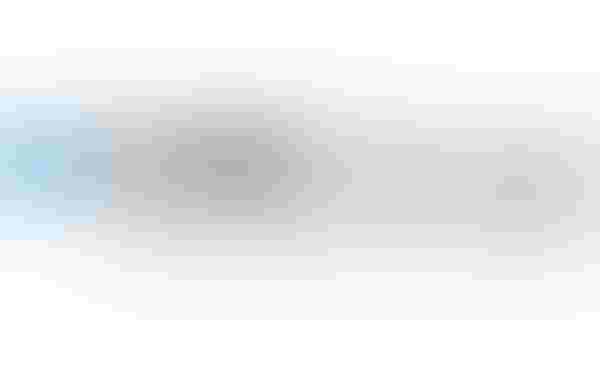 Changes are coming to the Live Cattle futures market thanks to a working relationship betweetn NCBA, CME Group and the broader cattle industry. The marketing organization announced on Friday, August 5 that it will take a number of actions designed to enhance Live Cattle futures markets. These new measures are based on continued collaboration with the cattle industry as well as the results from an independent study conducted by Informa Economics.  
"We greatly value our relationship with the cattle community and are committed to helping producers and commercial firms manage their price risk," said Tim Andriesen, CME Group Managing Director of Agricultural Products. "Since the start of the year, we have been working with the NCBA and the broader industry to enhance our cattle futures markets. While we are announcing these changes and will continue our ongoing work with the industry, we have concerns about the lack of transparency of cash cattle markets."  
The actions to be taken are as follows:
Seasonal Discount of $1.50 per cwt at Worthing, S.D. delivery location – Based on extensive customer feedback, internal review and Informa's independent research, CME Group will add a seasonal discount of $1.50 per hundredweight on live cattle tendered to its Worthing, S. D. delivery location for the October contract only. The new discount will be effective with the October 2017 contract, which will be listed for trading on Monday, August 22, 2016, pending CFTC review. The extensive research supporting this decision concluded that this discount would better align delivery values with cash market prices and maintain compliance with CFTC's policy on location price differentials, while resulting in little or no impact on local cash cattle prices. Read the full Informa Economics report: Regional Cattle Price Differences and Their Impact on CME Live Cattle Delivery Points.

Revised grading and quality specifications – Based on industry feedback and increasing quality grades seen in all major fed cattle regions, CME Group will update par quality grades for both live and carcass-graded deliveries to 60 percent choice and 40 percent select, from 55 percent and 45 percent respectively. Pending regulatory reviews, these changes will be effective with the October 2017 contract month.

Delayed listing of additional contracts – CME Group applauds the efforts of the industry to create additional market transparency, particularly through efforts like the recently introduced cash cattle auctions. Transparent, negotiated or auction-based cash markets are a prerequisite for effective futures markets, particularly those with physical delivery. However, only approximately 20 percent of cattle sales are negotiated in cash markets across the U.S. today with less than five percent in major producing states like Texas and Oklahoma. As a result, CME Group will delay listing any additional contract months beyond October 2017 as we continue working with the industry to evaluate ways to improve cash market transparency, review cash market developments and consider the introduction of cash-settled products if transparency does not improve. 
For more information on these and other steps taken by CME Group to address cattle market performance, visit their website for updates.
 You might also like:
Do small cows make more money?
13 utility tractors that will boost efficiency
How to get more value from your cull cows
14 thoughts to help get those heifers bred
Photo Tour: World's largest vertically integrated cattle operation
Subscribe to Our Newsletters
BEEF Magazine is the source for beef production, management and market news.
You May Also Like
---