College students leading the charge as ag advocates
College students leading the charge as ag advocates
Animal Agriculture Alliance launches 2017 College Aggies Online scholarship program.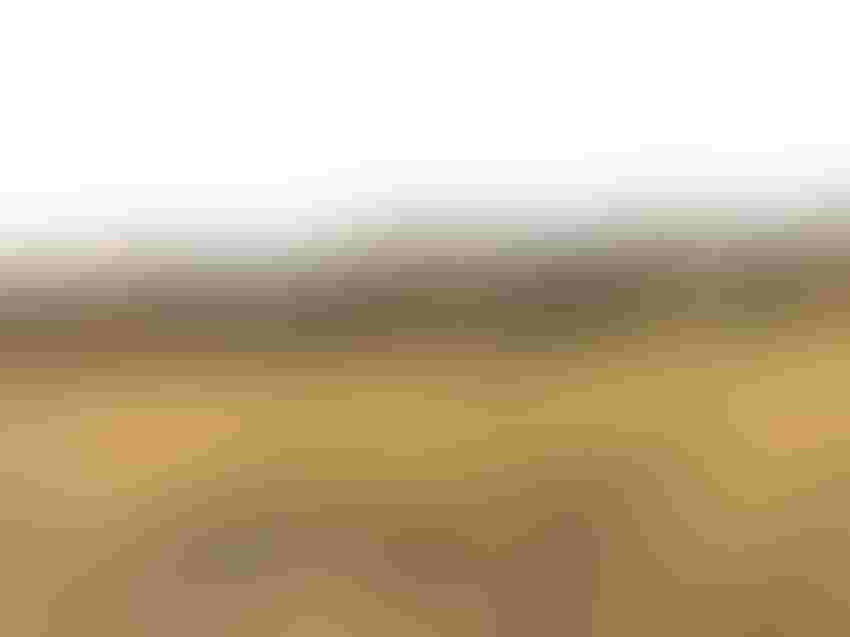 My sister Kaley is a senior at South Dakota State University this year, and she often shares stories of the animal rights activists groups who troll the student union and advocate for the campus to go meatless on Mondays.
It wasn't that long ago that I was a college student, as well, and I still remember the activist groups showing inflammatory anti-agriculture documentaries on campus. Of course, there was always the passionate students who passed out pamphlets describing the "horrors" of modern agriculture.
College campuses are a hot spot for activist groups. After all, it's at college where young people form their personal opinions and value systems on certain topics, and it's also where lifetime habits — be it shopping for groceries or becoming affiliates of organizations — are established.
It makes sense for activists to target these young people, and this method of recruiting new members was a strategy discussed at length at the 2017 National Animal Rights Conference held earlier this summer.
According to a press release from the Animal Agriculture Alliance, "Eliminating animal agriculture farms of all types and sizes was a key message shared at the 2017 National Animal Rights Conference last month. Spreading misinformation and wedging themselves between consumers and the animal agriculture community is common for animal rights groups to reach their goals, and college students are a key target. 'How to engage with millennials and gen X-ers should be our number one question,' said one activist speaking at the conference, with another urging the audience to look to land-grant universities to bring future animal rights activists into the movement."
To counteract this strategy, the Alliance launched the College Aggies Online (CAO) scholarship program in 2009. The program was created to help bridge the communication gap between farmers and consumers.
On Sept. 10, the Alliance announced its 2017 contest details, and the organization hopes the program will help develop life-long advocates for agriculture.
Register for the competition by Oct. 1 here.

"Animal rights groups are prevalent on college campuses spreading misinformation about America's farmers and ranchers using 'undercover' video footage, Meatless Mondays petitions, and other tactics," said Kay Johnson Smith, president and CEO at the Alliance, the press release. "CAO is a way to ensure agriculture students have the tools they need to share factual, science-based information with their peers about how our food is produced."
The program is designed for students and club organizations to complete assignments and participate in webinars. Tasks include writing blogs, designing infographics, surveying other students about agricultural issues and building social media content using the hashtag #CAO17.

"College Aggies gives students the skills and confidence to speak up against misinformation and set the record straight," said Casey Whitaker, communications manager at the Alliance. "The clubs and students involved will not only learn how to communicate about animal agriculture, but have the opportunity to network with college students and industry leaders from across the country."
The program also connects students with industry professionals who serve as mentors and also judge assignments.

At the end of the competition, the top three individuals and clubs with the most points will win the following scholarships: first place, $2,500; second place, $1,000; and third place, $500. Plus, weekly winners are chosen, as well, and these individuals receive $100 for the best assignment. In the club competition, groups also have the opportunity to receive $250 at the end of the program for being challenge winners.
This program is win-win. It engages young people, training them how best to advocate for our industry. It also serves as an avenue for college students to interact with their peers and share facts and real-life testimonies about who we are in animal agriculture and what it takes to get food on the dinner table. Plus, it's great career experience for these students, who will go on to be future leaders in the agricultural industry.
If you know a college student or a collegiate group who might be interested in participating, share this blog to let them know about the opportunity. Here's hoping 2017 is the Alliance's best year of hosting this competition yet!
The opinions of Amanda Radke are not necessarily those of beefmagazine.com or Farm Progress.
Subscribe to Our Newsletters
BEEF Magazine is the source for beef production, management and market news.
You May Also Like
---