Colorado's PAUSE Act is paused; Time to fight Oregon's IP-13
Colorado's PAUSE Act is paused; Time to fight Oregon's IP-13
Breaking news: In a 7-0 vote, the Colorado Supreme Court ruled on June 21 that Initiatve 2020-21 #16 (PAUSE Act) could not proceed.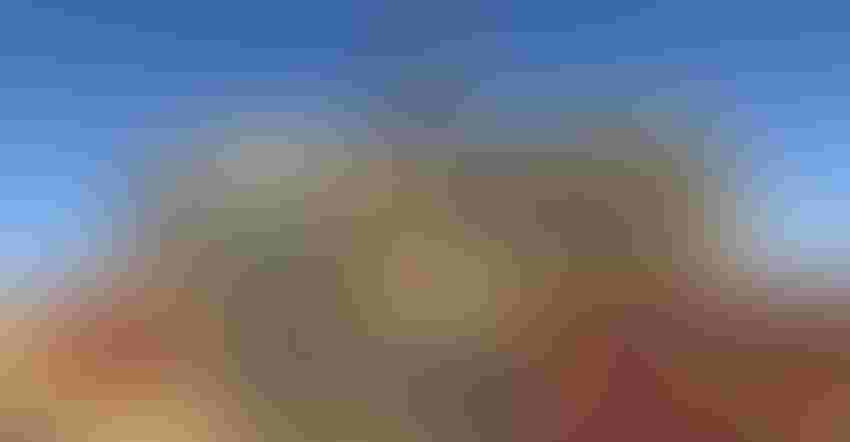 Colorado Cattlemen's Association
If you've been reading BEEF Daily the last several months, you already know about the major concerns I have had with some political movements across the country that threaten to strip producers off the land and beef off the dinner plate.
One of the issues high on my radar has been Initiative 2021-21 #16 (PAUSE Act), which is a citizen-led ballot initiative that, if passed, would criminalize farmers, ranchers, and veterinarians for historically-accepted and widely-utilized animal husbandry practices.
The Act would change state statutory language to define common animal care practices and classify these practices as "cruelty to animals."
The Act would also ban the slaughter of animals that have lived less than 25% of their natural lifespan and would criminalize things like spaying, neutering, artificial insemination, fertility testing, birthing assistance, and more.
In a nutshell, this initiative would have decimated Colorado's $5 billion livestock industry and its $1 billion beef export market. It would kill jobs, raise the consumer price of beef, and ultimately hurt people, animals, families, businesses, communities, and Colorado's rich agricultural heritage.
This Act is a frightening glimpse at what some believe is a better future for society moving forward, and after receiving enough signatures to appear on the ballot, many were fearful that the fate of the cowboy had been sealed as this ballot initiative would head for a public vote in the near future.
However, in breaking news, we have learned that the Colorado Supreme Court ruled on June 21 that the State Title Board incorrectly gave the green light to Initiative 2020-21 #16. With a 7-0 vote, they ruled that the PAUSE Act cannot proceed forward for a public vote.
According to the Colorado Livestock Association, "The Title Board must decide if a proposed initiative consists of just one subject and, if it does, set a fair and accurate ballot title.
"The Court held that Initiative #16 contained multiple subject and, given its complexity, could mislead voters when they cast their ballots.
"The Court vacated the title and remanded to the Board with instructions to return the Initiative to its proponents for lack of jurisdiction because the single subject requirement was not satisfied."
In a Facebook statement, the Colorado Cattlemen's Association celebrated the news. The organization posted, "Great job Coloradans for Animal Care. We are proud of our team and counsel.
"In a 7-0 decision, the Colorado Supreme Court decided today that Initiative #16 violates the single subject requirement by combining together the treatment of livestock and changing the laws relating to sexual abuse of all animals.
"If the proponents want to try again, they'll have to redraft their measure, submit it to legislative council, wait 2 weeks for their hearing, submit the new measure to Title Board, wait about another 2 weeks for a Title Board hearing, etc. etc."
Meanwhile, the Urban and Rural Allies for Colorado said, "We need to keep fighting for agriculture because we now activists will keep fighting against it. Rest assured, we will celebrate today, but we know this is not over!"
With this major victory under our belts, it's time to shift our focus to Oregon where a similar initiative petition called the, "Abuse, Neglect, and Assault Exemption Modification and Improvement Act," (IP-13) would have a devastating impact on Oregonian livestock producers.
Mary Anne Cooper, Oregon Farm Bureau vice president of public policy, explains exactly what IP-13 is.
She writes, "IP-13 is an initiative petition that would classify artificial insemination and other practices as 'sexual assault' of an animal, ban the slaughter of animals, and pretty much eliminate every other exclusion from the animal crime statutes that our members rely on for their livestock operations. Put simply, this petition is the biggest threat to the livestock industry we have seen in decades.
"This is an initiative petition, not a legislative bill. This means that while you should absolutely still write your legislator expressing your concern, it will actually be the voters who would vote on this petition in the November 2022 election.
"It is still in the early stages — the proponents of the petition just submitted the 1,000 signatures they need to get a draft ballot title last week. This kick starts the point where we can officially engage in the process, and OFB is working with our partners to both look at legal routes to challenge the petition getting on the ballot, as well as gearing up for the public-facing campaign that will be needed to defeat this proposal at the ballot box.
"IP-13 criminalizes animal management by targeting the majority of exemptions from the animal crime statutes that ensure that the laws are not applied more broadly than intended. For example, abuse statutes criminalize the act of people causing injury or death to animals, and rely on exemptions to make sure that things like de-horning, branding, castration, and slaughtering activities are still allowed even though they technically do cause injury or death (in the case of slaughtering) to the animals. This petition would remove those exemptions, as well as a host of other exemptions from Oregon law, having the effect of criminalizing those activities."
The opinions of Amanda Radke are not necessarily those of beefmagazine.com or Farm Progress.
Subscribe to Our Newsletters
BEEF Magazine is the source for beef production, management and market news.
You May Also Like
---