Constant change is a part of cattle marketing
Constant change is a part of cattle marketing
Don't be afraid to change your thinking in order to make a profit.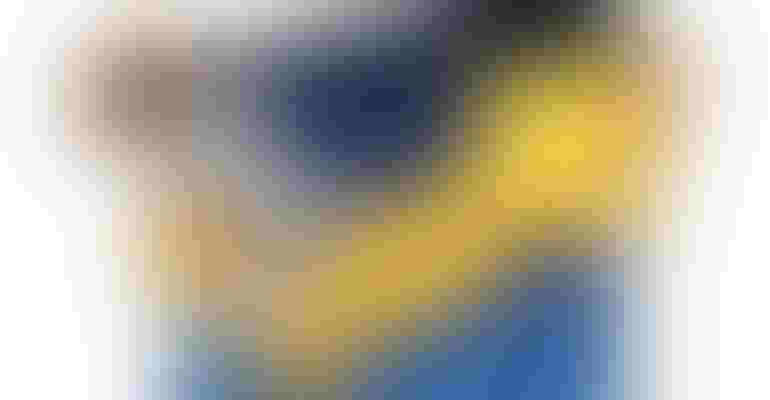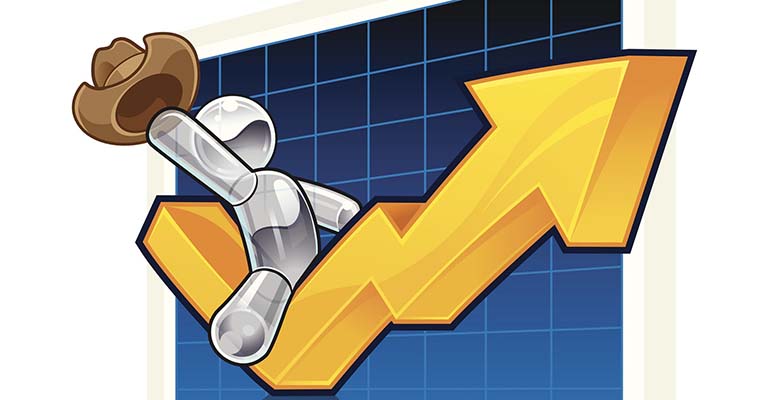 Cattle prices have been on the rise as well as hay costs.
Getty Images
We were fortunate to catch a couple of rains this week.  As dry as we were and with the wind and warm temperatures, the first one didn't go very far. This allowed local farmers to get a little planting done before the second one came down. 
Planting
As I was driving down the road, I noticed one farmer parked at the edge of his field and he was tinkering with his planter. When I came back by, he was parked at the edge of his field again a few passes from where I noticed him the first time and he was tinkering with the planter some more.
The next day I read the PCC Update I receive every week from Kit Pharo. Kit put the question out there "Who is Concerned About Your Profit?"  Kit mentioned that as a cow/calf producer most of your profits will be made or lost within your own fences. This article Kit wrote really got me thinking about a couple things, and it got me to the point, I was splitting hairs.
While I think I get his point I just couldn't get myself past the idea that most of our profits are made or lost between our ears. The whole point of me teaching my marketing schools is to raise people's awareness of what is possible and give them the skills to generate positive cash flow. For most people the idea of sell/buy marketing is easy to grasp, it is the letting go of old ideals that gets in the way.
We often hear how people in agriculture are resistant to change. There are things we change all the time. The farmer tinkering with his planter was changing it.  The thing is that is not how we think of it. We all would look at that and in our mind, we think to ourselves that he is adjusting it, and he will continue to adjust it until he finds that sweet spot.
The act of planting is big deal. If the farmer skips this step its over for him before it even starts. The thing is there are many big decisions that must be made before planting and more big decisions that have to be made after. 
Changing your viewpoint
This week I changed how I look at planting, it is one of many micros in the macro of that farm. It is the micro's we concern ourselves with. What mineral to feed, what bull to buy, what vaccines to use, these are micro or maybe even just tactical things. We have no problem changing these things. Usually the micro areas people focus on and are the most willing to adjust are the areas they feel strong about themselves and that come easy to them.
We can buy great genetics, hire the best grazing consultant, work with a nutritionist and get our stock on the best supplement program, and the same thing with our vet and a herd health program. We can nail all these micro areas and still lose money. We can ignore all these areas and not invest anything in our program and still lose money. You see none of these things matter if we fail to run our business well and market well.
The future
Back to Kit's question "who is concerned about your profit?"  I am.  That is why I sit down every Friday morning and write these blogs. It is why I teach the sell/buy marketing schools. If the cattle business is to thrive into the future for the next generation and the generations after them, we must make a profit now.  I can't bear the thought that my grandkid's generation may not get to raise cattle. 
The thing is, if we do a good job now and are profitable and this industry is thriving they will get their shot.  When I was young and feeling like I needed a break to get started and gain some momentum I felt like the biggest thing anyone could give me was an opportunity. We must do well today so there is an opportunity for them tomorrow.
Splitting hairs
Just a bit earlier I said I was splitting hairs. I still am. I think marketing is one of those micro areas, and the reason I say that is because like all micro things we can specialize in it. It's just that I feel it is a bit more important than some other micro areas because marketing is where we capture the value that we brought to these areas, it is also where we can give that value away if we don't do a good job at it.
It is what happens between our ears that impacts our profitability. People are willing to adjust small things because the word adjust sounds good, and it is not painful. In fact, the adjustment may feel better. During the psychology lesson portion of my school I talk about the two voices. The one voice is negative, telling us all the reasons we can't do something. If we are presented the idea of changing a calving date or liquidating some cows so our ranch is not at capacity and we can stockpile feed instead of substitute feed in, there is a hard knee jerk reaction and people will resist. 
Fears will creep in. Fear of the unknown, fear of embarrassment if the plan doesn't work, and the one some people don't believe is the fear of success if it does work. This is where people in agriculture have earned the reputation of being resistant to change.
View from the cattle market
This week heavy feeders remain a great buy back against fats. Feeder bulls were up to 35 back and unweaned calves were up to 15 back. That's fun line for me to write as it is full of monetary gain.
The rest of this won't be as much fun, thing is it is real. Hay auctions here hit a new high this week. The majority of the crowd there were people who have in town jobs, and they were the winning bidders. None of them was reserved about sharing with anyone within ear shot that the sale was nuts and that they are losing money. Some of them refused to make adjustments and now are forced to make the painful change and put the cows on the auction block next week.
If we are going to be in the cattle business that means we are also in the feed and money business.  At my schools I talk at length about this. If we do a good job with what we have we get to have more things in our box. If we do a poor job with what we have we will lose some of what we have. This is a resource management and marketing issue. These producers will now have a much lower net worth. The odds of the kids wanting to step up and take over someday have just plummeted. That to me is the real tragedy.
The Value of Gain (VOG)starts high with flyweight cattle and gradually ratchets down until the cattle weigh 700 to 900 pounds, depending on the sale you were at. Then it rebounds and goes back up. With that being said, the price structure of the market is much different than it was last fall. 
This week I paid 40 cents more for 5 weight heifers than I did for the 5 weight steers I bought last fall. The VOG ratcheting down and the higher prices is a problem for those trying to do sell/buy using the cost to keep calculation. There is no place in the spectrum to even come back to level. This is why we must know how to calculate ratio of dollars to pounds. With this calculation there is plenty of opportunity to make trades and generate positive cash flow.  Sell/buy will work only if it is done in a certain way.
If you would like to learn that certain way, we still have openings for our June school, and we will be announcing dates for future schools. Take note of two things, I am not going to do as many schools as I did last year and I am the only one who teaches how to do sell/buy in a certain way.
The opinions of Doug Ferguson are not necessarily those of beefmagazine.com or Farm Progress.
Subscribe to Our Newsletters
BEEF Magazine is the source for beef production, management and market news.
You May Also Like
---