Corn acres estimated lower but stocks remain high
Corn acres estimated lower but stocks remain high
Grain producers intend to plant 90 million acres of corn, according to USDA's Prospective Plantings report. That's 4 million acres less than last year and 1 million acres less than what was expected.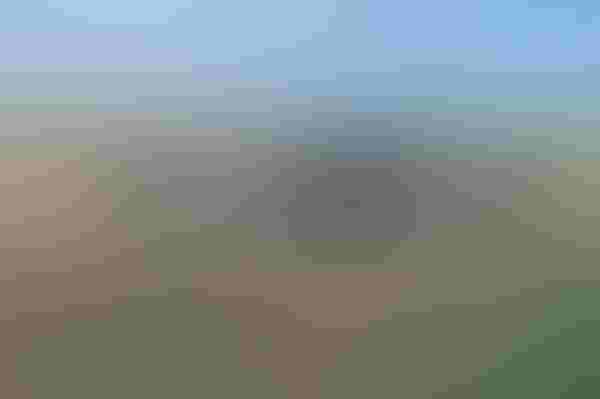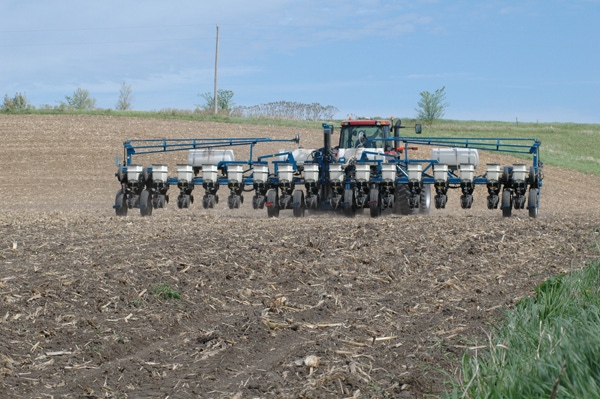 Grain producers are gearing up to plant 90 million acres of corn—4 million fewer than last year—according to the much-anticipated USDA Prospective Plantings report issued on Friday.
That mirrors USDA's acreage estimate at the late-February Agricultural Outlook Forum (AOF). Estimates at AOF were for corn production this year to be at 14.065 billion bushels, based on fewer acres and a return to trend-line yields (170.7 bushels per acre). That would be 7% less than a year earlier. At the time, the season-average farm price for 2017-18 was projected at $3.50 per bushel, 10¢ more than the mid-point of this year's range.
Incidentally, the acreage report is also in line with the Producer Acreage Survey conducted by Allendale, Inc. Feb. 27-Mar. 10. However, with estimated harvested acres at 82.529 million and estimated yield of 168.17 bushels per acres, the implied production by Allendale is 13.879 billion bushels, which is less than USDA's estimate and would be 1.3 billion bushels less than last year's record.
If production is within the aforementioned ballpark, all else being equal, production this year, on top of elevated stocks, will likely hold corn prices in check.
Keep in mind that USDA's estimate on Friday was about 1 million acres less than the average trade guess, which helped boost futures prices.
According to USDA's Grain Stocks report, also released Friday, corn stocks in all positions totaled 8.62 billion bushels at the beginning of this month, 10% more than the same time last year. Of those, 4.91 billion bushels were stored on farms, which was 13% more than last year.
Strong exports help hold corn prices higher so far
"So far this quarter, the corn market has been reflecting the effects of last fall's huge harvest matched up with good overseas buying interest and accelerating usage from the U.S. corn ethanol industry," say analysts with the Livestock Marketing Information Center (LMIC), in that organization's most recent Livestock Monitor. "The 15.1 billion bushel corn harvest of 2016—an 11.3% increase from the prior year—kept corn prices on the defensive during the last half of last year."
Using Omaha corn prices as a proxy for corn values in the western Corn Belt, LMIC analysts explain the price hit bottom last August at an average monthly price of $2.98 per bushel. Since then, value increased about 40¢, compared to last year when the price between November and February declined 8¢.
Compared to last year, though, increased corn exports and domestic industrial use is keeping corn prices higher.
"Corn export volumes were up more than 80% from a year earlier during the harvest quarter (September-November 2016)," LMIC analysts say. "Weekly export data for the December 2016-February 2017 quarter shows exports up about 50% from the same period a year earlier.
"Domestically, corn consumed by food and other industrial processes (e.g. ethanol, corn sweeteners) during the harvest quarter was up 54 million bushels from a year earlier, which compares to a 16-million-bushel increase during the harvest quarter of 2015 relative to 2014's. Corn used for alcohol and other uses in the latest reported month (January 2017) was up 7% from a year earlier, a bigger percentage increase year-over-year than was posted during the prior quarter (September-November 2016)."
In other words, LMIC analysts say increased exports and domestic industrial use—relative to the spring and summer of last year—will determine if the stronger corn prices that began last fall can be sustained.
"Assuming a winter quarter average corn price at Omaha of $3.35, the prospects for an average Omaha corn price for the spring quarter may be close to $3.50," LMIC analysts say. "This compares with a spring quarter 2016 Omaha corn price of $3.66.
"Translated into nearby corn futures market terms, a $3.80 price would be consistent with seasonal basis relationships between the Omaha market and nearby futures... Last spring, Omaha corn prices moved up 20¢ per bushel from the winter quarter. If usage gains decelerate in April, May and June, prices may struggle to increase by more than 10-15¢ per bushel on a quarterly average basis."
Other acreage highlights
As many suspected, soybean acreage is the primary beneficiary of reduced corn plantings.
Soybean planted area for 2017 is estimated at a record high 89.5 million acres, according to USDA. That's 7% more than last year.
On the other end of history, the all-wheat planted area for 2017 is estimated at 46.1 million acres, down 8% from last year. This would be the lowest total planted area for the United States since records began in 1919.
Subscribe to Our Newsletters
BEEF Magazine is the source for beef production, management and market news.
You May Also Like
---