Cultivated meat market offers high potential and investment opportunities
Cultivated meat market offers high potential and investment opportunities
Cultivated meat could outpace conventional and plant-based meat markets reaching $600bn and making up 35% of the global meat market.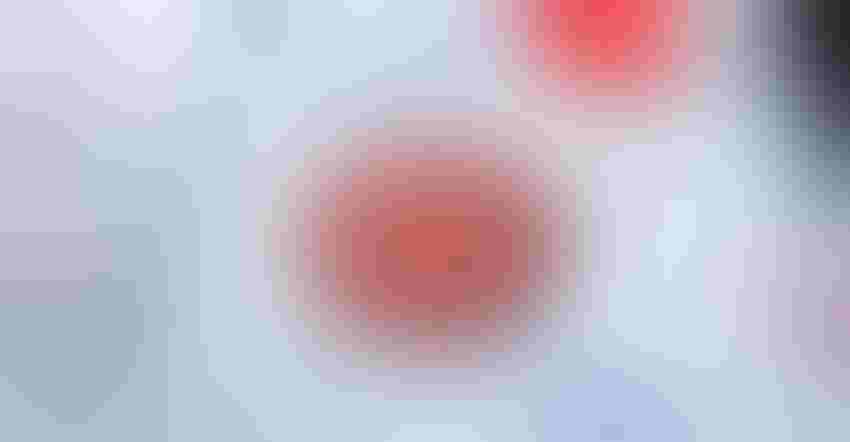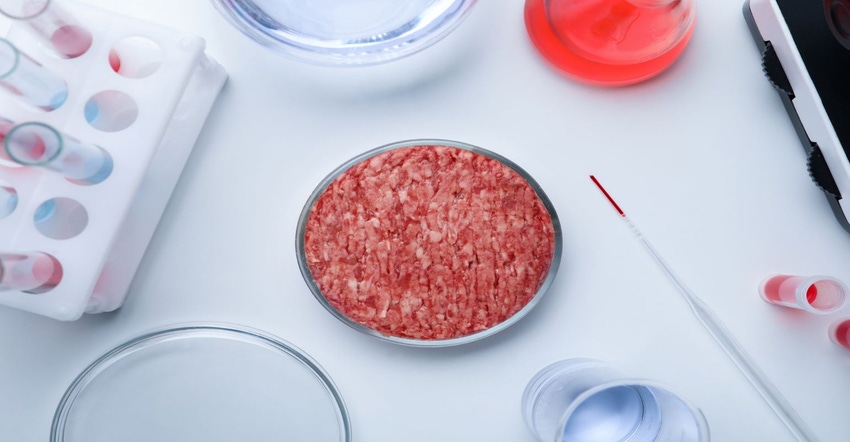 The London based investment research firm, Edison Group, released a new report Cellular Agriculture: Engineering the growth of alternative meats, which explores the growth of the alternative meat industry and the opportunity it presents. Predictions show that the market for cultivated meat will grow at a 41% compound annual growth rate (CAGR) from 2025-40.
 The global cultivated meat sector offers a prime opportunity for investors as it could outpace the market for conventional and plant-based meats, with Kearney predicting it could reach nearly $600bn in size by 2040 and making up 35% of the global meat market.
The growth potential for the cultivated meat sector is significant considering shifting consumer demand toward meat alternatives. The Vegan Society, a UK based charity, estimates that nearly half of the UK is already flexitarian, vegan and vegetarian while the pandemic has caused 25% of UK millennials to find veganism more appealing.
With the Vegan Trade Journal reporting that 51% of UK vegan consumers choose veganism for ethical reasons, cultivated meat offers a meat alternative in which no animals are harmed. And, with roughly a fifth of human-caused methane emissions coming from livestock, cultivated meat could also be more environmentally friendly than conventional or plant-based meat.
Covid-19 and supply chain disruption has particularly highlighted the importance of local food generation, and cellular agriculture can help meet this need with its capacity to be created in local facilities.
 Interest in the sector is already building among investors. In 2020 alone, the sector raised $366m in funding with a further $1,570m in 2021.
Public funding of meat alternatives has received significant interest with companies such as Beyond Meat raising a substantial $1bn in March 2021. MeaTech 3D was the first cultivated meat company to go public with a $25m IPO in March 2021 and $12.7m also raised in private funding.
Cultivated meat is not just the reserve of small start-ups given that larger companies such as Tyson making investments into early-stage companies.
Nestlé also acquired plant-based food company Sweet Earth in 2017 and is working towards producing a cultured meat with Future Meat Technologies which provides the taste of conventional meat as well as the sustainability of cultivated meat.
High production costs have previously been a deterrent for investors assessing the cultivated meat industry. However, McKinsey predicts that the sector may reach cost parity as soon as 2030.
At the same time, the conventional meat industry has seen some of its cost advantage diminish as Covid-19 has driven up prices and redirected government subsidies elsewhere.
Investors have a variety of opportunities for entering the alternative meat market. There are pure-play producers such as Beyond Meat, which has a market capitalization of over $5bn, as well a host of newer entrants such as MeaTech 3D that could offer investors significant returns if they reach their growth potential.
However, larger distributors and servers such as Walmart and Starbucks also present an opportunity for investment exposure, as do large multinationals such as Nestlé and Bell Food Group which produces and distributes meat.
These larger companies have performed well during the pandemic and, over the last 12 months, share prices have risen ranging from 33% at Tyson and 15% at Bell Food Group. These businesses offer a more diversified product range and, though they may offer lower return potentials in comparison to younger pure-play companies, can offer a more reliable investment opportunity.
In addition, for investors who are interested in funds rather than individual stocks, Agronomics (ANIC) presents an interesting option.
Agronomics invests in environmentally friendly alternative food companies and, as the only UK-listed vehicle focused on cellular agriculture, it offers investors a unique opportunity to access this rapidly expanding industry. This variety of investment opportunities as the industry aims for cost parity makes the thriving cultivated meat sector an exciting prospect.
"The emergence of new technologies, such as MeaTech 3D's current development of fully replicating cuts of meat with 3D printing, have the potential to completely alter the food industry and tap into global meat consumption trends. As consumers and investors become more ethically minded, the cultivated meat industry offers an opportunity to capitalize on changing consumer demands," says Neil Shah, head of research at Edison Group.
"The cultured meat market potential is enormous, backed by global and systemic trends supporting sustainability, food safety and food security. New production technologies and products ranging from hybrid plant-based through to fully 3D printed steaks, like those being developed by MeaTech, have the potential to transform the future of food," says Guy Hefer, CFO, MeaTech 3D.  
Source: Edison Group, which is solely responsible for the information provided and is wholly owned by the source. Informa Business Media and all its subsidiaries are not responsible for any of the content contained in this information asset. 
Subscribe to Our Newsletters
BEEF Magazine is the source for beef production, management and market news.
You May Also Like
---