Deepening the cash pool for fed cattle
Deepening the cash pool for fed cattle
There are plenty of ways to enhance price discovery without government intervention.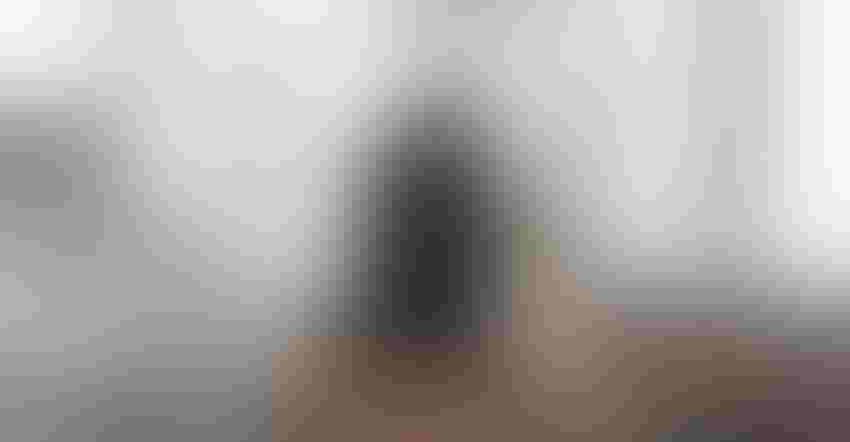 The conflict in the fed cattle market is that marketing arrangements offer a price advantage to cattle feeders. But formula prices, for example, rely on a cash price for fed cattle as part of the pricing mechanism — so keeping the cash market viable and robust is essential.
Burt Rutherford
Cash fed cattle trade is thin and has been for a long while. Figure 20% to 25% of all fed cattle trade in the spot cash market, on average, over time and on a national basis. Those qualifiers are key; some weeks in some regions, the percentage of reported cash fed cattle trade is far less.
Enough cash trade for adequate price discovery matters, of course, because the discovered cash price is typically the basis of alternative marketing arrangements (AMAs) for fed cattle, such as formulas.
Cash prices are also a critical component to price discovery and validation across a wide swath of beef and cattle markets. Never mind that a futures market is busted unless cash prices of the underlying commodity converge with the futures price at contract expiration.
Although debate continues over the sustained level of cash trade required to achieve effective price discovery within particular regions, few would argue against the value of more cash trade for that purpose.
Without traversing the technical "weeds," keep in mind that price discovery and price determination are different.
"Price discovery is the process of buyers and sellers arriving at a transaction price for a given quality and quantity of a product at a given time and place" say Ted Schroeder, agricultural economist at Kansas State University, and Clem Ward, emeritus agricultural economist at Oklahoma State University, in their publication Price Determination Versus Price Discovery.
"Price determination is the interaction of the broad forces of supply and demand that determine the market price level," Ward and Schroeder explain. "It shows the interaction of a supply curve and a demand curve to determine the general price level."
Rhetoric about cash trade and price discovery typically picks up steam when economic times are tough in cow country. Times like now.
Simple solutions usually aren't
You've likely heard about the current "30-14" campaign, advocating that the federal government mandate beef packers buy at least 30% of their cattle each week in the negotiated cash market, and that those cattle be delivered within 14 days.
"The main issue I have with the policy proposal is that it would cost the cattle and beef industry millions and possibly billions of dollars per year," says Stephen Koontz, agricultural economist at Colorado State University. "The use of alternatives to the cash market are cost-saving and revenue-enhancing."
That's from an open letter Koontz recently penned to the National Cattlemen's Beef Association (NCBA), after some of his research was being used in support of the 30-14 campaign.
Koontz's research includes the pioneering Price Discovery Research Project (PDRP) completed a few years back.
Before that, he served as lead economist on the congressionally mandated USDA GIPSA (Grain Inspection Packers and Stockyards Administration) Livestock and Meat Marketing Study in 2007, which examines price discovery and AMAs.
According to Koontz's PDRP and subsequent research, fed cattle forward contracts benefit those who use them by $15 to $25 per head. The use of formula arrangements benefits those who use them by $25 to $40 per head. That's why AMAs overtook cash trade as the preferred marketing mechanism.
"The main beneficiaries of these relationships are the cow‐calf producing sector and the U.S. consumer. We have known this for a long time, and we have solid empirical evidence," Koontz says.
Moreover, he explains there is strong evidence that further product differentiation and value-based marketing made possible by AMAs helped the industry build consumer satisfaction and turn the demand corner, starting in 1998.
"My research does examine the impact of declining negotiated cash trade on price discovery in regional and national fed cattle markets, and it also attempts to make recommendations as to the needed volumes of cash trade for minimal and robust price discovery," Koontz explains.
"But my work does not recommend — and I do not support — a mandate of a given percentage cash trade." 
Free-market mechanisms
Similarly, in a recent letter to Congress, Paul Defoor, chairman of the Texas Cattle Feeders Association (TCFA), says the organization believes and supports increasing price discovery through greater volume of negotiated trade, but it cannot support a government mandate such as is advocated by the 30-14 campaign.
"We are actively working to achieve a similar outcome through free-market mechanisms," Defoor writes. "One such concept is a new marketing cooperative that puts small and large producers on equal footing to achieve the common goal of robust negotiated price discovery each week.
"Secondly, we have examined the viability of a 'bid-the-grid' concept on the transparent Fed Cattle Exchange platform. Additionally, we are exploring options with an existing marketing cooperative that was created by TCFA in 2000, Consolidated Beef Producers, to increase negotiated trade."
Other state groups and NCBA also continue working on ways to strengthen cash price discovery.
"NCBA is committed to finding an industry-led solution, backed by current research and data, to increase the amount of negotiated cash trade in the industry," says Jerry Bohn, NCBA president-elect, in a May response to Koontz's letter.
"NCBA's Live Cattle Marketing Committee Working Group has been hard at work crafting industry-led solutions on the best methods to increase cash market activity without causing financial harm to the industry."
Market makers to the rescue?
Koontz explains several state associations are working on the idea of creating market makers.
"Many asset markets do this," Koontz says. "Industry participants work together to create and compensate a pool of cash market traders that are discovering price, are good at this service, and are willing to do it within their business model for the benefit of the industry.
"It is one means to solve the public good problem of not enough quality price discovery. It would be less costly than a mandate and open to changes in how the industry does business in the future," he says.
The public good problem Koontz refers to in this case is that those marketing in the spot cash market and discovering price bear the cost of discovery, while those who market outside of the cash market benefit by the price discovery paid for by others.
For instance, formulas — the most prevalent AMA — might use packing plant-average prices or a regional price as the base price, before premiums and discounts are applied.
"Formula trades do no price discovery and make use of the information provided, and resources expended elsewhere, on prices discovered by others," Koontz explains.
All of the potential voluntary solutions mentioned are embodied by suggestions made in Koontz's PDRP research.
Most folks involved in marketing fed cattle agree there needs to be more cash fed cattle trade, in order to enhance meaningful price discovery. There are plenty of avenues to that destination that require rethinking how business is done but don't require government intervention.
For instance, just changing the rules of Livestock Mandatory Price Reporting, which must be reauthorized this fall, could deepen the pool of cash trade data.
"Joint research by Kansas State and Iowa State universities shows that expanding the reporting regions would reduce the incidence of nonreporting due to confidentiality. The weekly fed cattle price is infrequently reported for Colorado, and this is because there are only two packers that buy consistently in my state," Koontz explains.
"Requiring more cash trade would not change this nor result in a Colorado cash fed cattle price being reported. Many of our price reporting problems are due to the confidentiality requirements that were not part of the original act." 
Subscribe to Our Newsletters
BEEF Magazine is the source for beef production, management and market news.
You May Also Like
---