Demand and aggressive marketing mute numbers impact
Demand and aggressive marketing mute numbers impact
Economic incentive for cattle feeders to pull cattle forward continues to support prices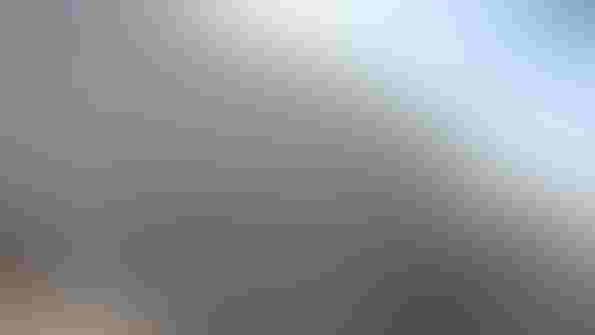 Aggressive feedlot marketing and lighter carcass weights continue to add heft to cattle prices.
Feedlot marketings in September were 5.4% more than a year earlier according to the latest Cattle on Feed report (COF).
"Even though the head marketed has not been a surprise, its role in the market has been key to fed cattle prices, which recently have been more than $10 per cwt above a year ago," say analysts with the Livestock Marketing Information Center (LMIC).  "Marketings of fed cattle have been aggressive. There was one less slaughter day this September than a year ago, so average daily marketings were 8.0% above 2016's…A critical result of the marketing pace has been year-on-year declines in slaughter steer and heifer dressed weights."
LMIC analysts remind in the latest Livestock Monitor that weight declines earlier this year resulted from markets encouraging quicker turns through the feedlot rather than severe winter weather.
"To a large extent, the market environment since late 2016 has been pulling animals through the feeding stage of the production system, and that has driven weights below a year ago," LMIC analysts explain. "For the last five weeks of data (through the week ending Oct. 7) steer carcass weights were essentially flat and did not increase seasonally."
For further perspective, according to Derrell Peel, Extension livestock marketing specialist at Oklahoma State University, average fed cattle carcass weights are 14.6 pounds lighter for the year to date. In his weekly market comments,  Peel points out the decrease also has to do with the growing number of heifers in the slaughter mix.
"Quarterly on-feed estimates in the October report (COF) showed that the number of steers on feed was up 1.6% year over year on Oct. 1, while the inventory of heifers in feedlots was up 13.0% from one year ago," Peel says. "This indicates continued growth in heifers on feed; heifers on feed July 1 were up 10.6% year over year.  Heifer slaughter so far this year is consistent with these inventory totals, up 12% year over year, and suggests that heifer slaughter will continue to grow for the foreseeable future. These numbers suggest that heifer retention—and likely herd growth—is slowing.  However, the average ratio of steer to heifer slaughter, which peaked recently in 2016 and is adjusting down, is still at levels not seen since 1975 (prior to mid-2015). Steer slaughter for the year to date is up 2.9% year over year."
Peel notes that USDA data indicate total cattle slaughter is 5.8% more so far this year, compared to the same time period a year ago. Beef production is 4.2% more for the year to date. 
"Counter-seasonally strong feeder cattle prices this fall indicate good demand despite growing feeder cattle supplies," Peel says "The October Cattle on Feed report confirmed that much of that demand came from feedlots."
Subscribe to Our Newsletters
BEEF Magazine is the source for beef production, management and market news.
You May Also Like
---