Demand strong for yearlings
Demand strong for yearlings
Cash fed cattle strength and higher Cattle futures added support to feeder-weight cattle.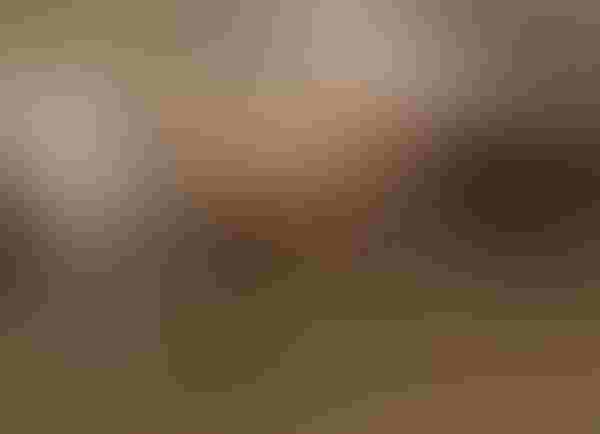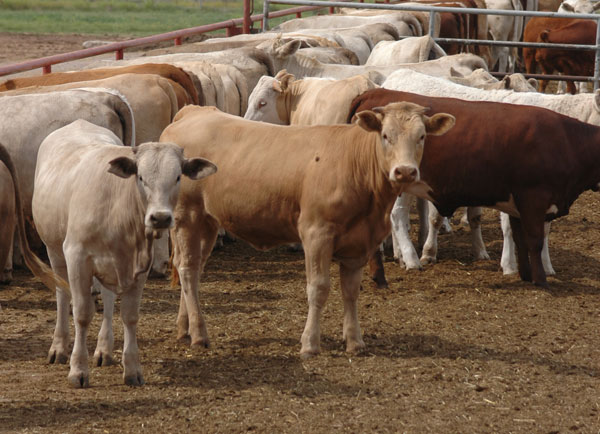 Price strength continued to diverge this week between the declining supply of yearling cattle and the blossoming number of un-weaned calves starting to come to town.
Overall, yearling steers and heifers sold steady to $4 per cwt higher, according to the Agricultural Marketing Service (AMS). Calves traded from $3 lower to $4 higher.
"Bawling calves seem to be finding the most variable demand and it's very dependent on buyer views of how much or little health risk," say AMS analysts. "Discounts for those calves without shots or legitimate weaning programs are severe."
Stronger cash prices the previous week helped boost Cattle futures to start this week. Futures softened late in the week, amid overbought conditions, higher Corn futures and wariness over an explosion at a building adjacent to Cargill's beef packing facility in Dodge City. That facility never shut down completely and is expected to be back up to speed by early in the coming week.
Through the front three contracts, Feeder Cattle closed $1.01 lower week to week on Friday. They were 30 cents lower to 37 cents higher across the rest of the board. Feeder Cattle lost an average of $2.25 in the last two sessions.
Although regional average prices were higher, based on the National Weekly Feeder and Stocker Cattle Summary, Andrew P. Griffith, agricultural economist at the University of Tennessee, expects seasonal price pressure to prevail.
"The market in its entirety is continuing to trudge through soft market prices and seasonally soft demand. The market is unlikely to find significant support until December or after the first of the year," Griffith says in his weekly market comments.
One potential wild card, according to USDA's Economic Research Service (ERS), revolves around atypical calf marketing and feedlot placements coming into the fall.
"Warmer than expected weather patterns and improved supplies of forage may have extended cattle grazing periods, slowing the pace of placements in third-quarter 2019," say ERS analysts in the latest monthly Livestock, Dairy and Poultry Outlook. "However, some of these feeder cattle will likely need to be moved off grass and into the feedlots in fourth-quarter 2019, keeping feeder prices under pressure." 
Based on recent price strength, though, ERS increased the average expected feeder steer price in the fourth quarter by $4 to $137 per cwt. The annual price forecast for feeder steers next year was unchanged at $141. That's for steers weighing 750-800 pounds, basis Oklahoma City.
"The expectation is for prices next spring and summer to be slightly higher than they were this year," Griffith says. "If winter and spring temperatures and precipitation are favorable, then calf prices in the spring may be as much as 2-3% higher than in 2019. This would put 550-pound steer prices peaking near $165 per cwt. A similar increase may be expected in the yearling market through the summer of 2020."
Fed cattle prices mixed to higher
Negotiated cash fed cattle trade through Friday afternoon was shaping up mostly steady to higher, based on USDA reports. Live prices in the Southern Plains were steady to $1 lower at $108 per cwt. 
Prices were steady to $1 higher in the North at mostly $110 in the western Corn Belt and at $109-$111 in Nebraska, but too few to trend in the latter region. Dressed sales were $1-$3 higher in Nebraska at $173-$175. They were mostly $1 higher in the western Corn Belt at mostly $173.
Live Cattle futures extended gains, closing an average of 71 cents higher week to week on Friday (27 cents higher to $1.47 higher in spot Oct). And that was with being down an average of $1.10 in the last two sessions.
Support included recently resurgent wholesale beef values. Choice boxed beef cutout value was $2.48 higher week to week on Friday at $218.04 per cwt. Select was $4.36 higher at $193.04.
"It is likely that packers will be able to maintain leverage through the end of October and part of November before production begins moving in the cattle feeders' favor," Griffith says. "It is going to be difficult for finished cattle prices to make a strong run in the fourth quarter, but the market appears brighter moving into the first quarter of 2020."
Feedlot outlook improves 
USDA increased fed steer price projections for the remainder of this year in the latest World Agricultural Supply and Demand Estimates (WASDE), based on current price strength. The average Five Area direct fed steer price for the fourth quarter is forecast at $110 per cwt. The annual estimate increased $2 from the previous month's projection to $115.50.
"Beef production is unchanged for the year, although a slower pace of placements in third-quarter 2019 is expected to result in lower first-quarter beef production, but higher second quarter production," say ERS analysts. Projected fed steer prices are $120 for the first quarter next year and $117 for the second quarter.
Improving prices are the primary driver behind brighter prospects for feedlot closeouts in the most recent monthly Historical and Projected Kansas Feedlot Net Returns.
Projected net returns for steers closed out over the next three months range from -$158.05 per head in October to +$22.79 in December. That's with feeding cost of gain (FCOG) at $88.62 to $90.96 per cwt. The projected September closeout is -$292.21 with FCOG of $89.06.
Projected net returns for heifers range from -$114.42 per head in October to +$15.12 in December with FCOG of $95.84 to $97.07. Projected net return for heifers closed out in September is -$243.69.
Keep in mind, the projections are on a cash to cash basis, which doesn't consider any price risk management or carcass premiums.
Subscribe to Our Newsletters
BEEF Magazine is the source for beef production, management and market news.
You May Also Like
---