Don't be a statistic; Practice farm safety
Don't be a statistic; Practice farm safety
Teach your kids these 5 lessons to help them stay safe on the ranch.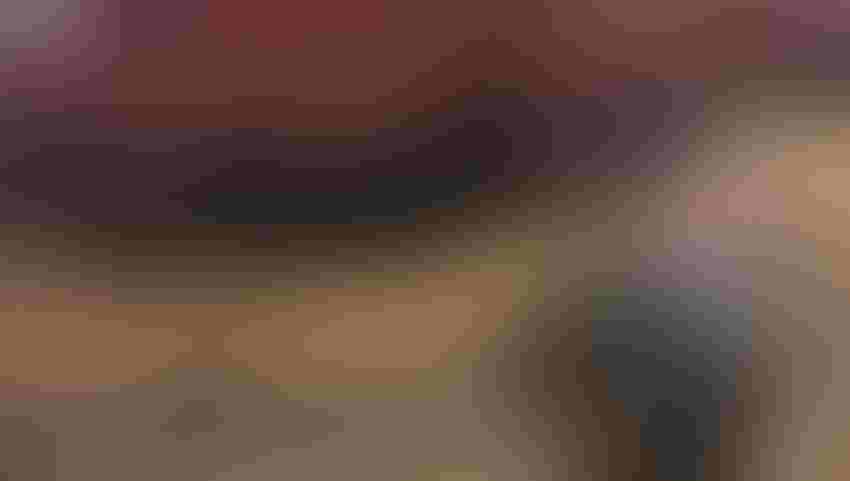 I read a story recently about a two-year old boy in China who climbed into a hog pen and was killed by a sow that had recently farrowed piglets. While the incident may seem like something that would only happen in a rural village halfway around the world, the harsh reality is that there are many dangers lurking on a farm or ranch, and we must be vigilant to teach our kids about these hazards in order to keep them safe.
According to the Centers for Disease Control and Prevention, "In 2015, 401 farmers and farm workers died from a work-related injury, resulting in a fatality rate of 19.2 deaths per 100,000 workers. Transportation incidents, which include tractor overturns, were the leading cause of death for these farmers and farm workers.
"On average, 113 youth less than 20 years of age die annually from farm-related injuries (1995 -2002), with most of these deaths occurring to youth 16-19 years of age (34%). Of the leading sources of fatal injuries to youth, 23% involved machinery (including tractors), 19% involved motor vehicles (including ATVs), and 16% were due to drowning.
"Every day, about 100 agricultural workers suffer a lost-work-time injury. In 2014, an estimated 12,000 youth were injured on farms; 4,000 of these injuries were due to farm work."
September kicks off National Farm Safety and Health Week, so it seems like the perfect time to review the lessons we can teach our children in order to avoid accidents, injuries or deaths.
Rodney Pierce, inventory and equipment supervisor for the Noble Research Institute, discusses this topic in a recent article titled, "Values that keep farm kids safe."
Pierce writes, "Safety was something my dad hammered into me from an early age. I remember him pointing out different things on the farm, like a rotating PTO shaft on the tractor, and saying 'That'll kill you, son.'
"It's a blunt statement, but there's a lot on the farm – from equipment to animals – that could hurt an adult or child. Safety was part of our everyday life conversations; it was a mindset my dad learned from his dad. Now that I have children who help me on the farm, I am constantly thinking about keeping them safe and passing that safety mindset on to them.
"In recognition of National Farm Safety and Health Week, I want to share with you some of the farm safety values passed down in my family."
Here are Pierce's five lessons that farm/ranch kids should learn from a young age:
1. Respect livestock
2. Respect equipment
3. There's a lot of equipment you don't need to be close to if you're not using it
4. If you don't know what something is, don't mess with it
5. If you can't see my eyes, I can't see you
He explains these five lessons in detail with suggestions for what to say to kids to get the point across. You can read the entire article here.
As a mom of two young children, I'm already teaching some of these lessons to my kids. We spent the long weekend at the South Dakota State Fair, and we talked a lot about safety — don't get too close to the calves' back legs; don't run out into the street where pickups and trailers are passing by; don't go somewhere without a parent or grandparent; and wash hands frequently after handling animals. These same rules apply at home, as well, and I figure it's never too early to start teaching farm safety to kids.
The opinions of Amanda Radke are not necessarily those of beefmagazine.com or Farm Progress.
Subscribe to Our Newsletters
BEEF Magazine is the source for beef production, management and market news.
You May Also Like
---