Early-week calf and feeder prices stabilize
Early-week calf and feeder prices stabilize
Cash calf and feeder cattle prices firmed up early in the week with yearlings selling mostly steady to $3 per cwt higher and calves trading steady to $5 higher. But, prices lost traction again after mid-week as volatility and uncertainty continued to roil financial and commodity markets.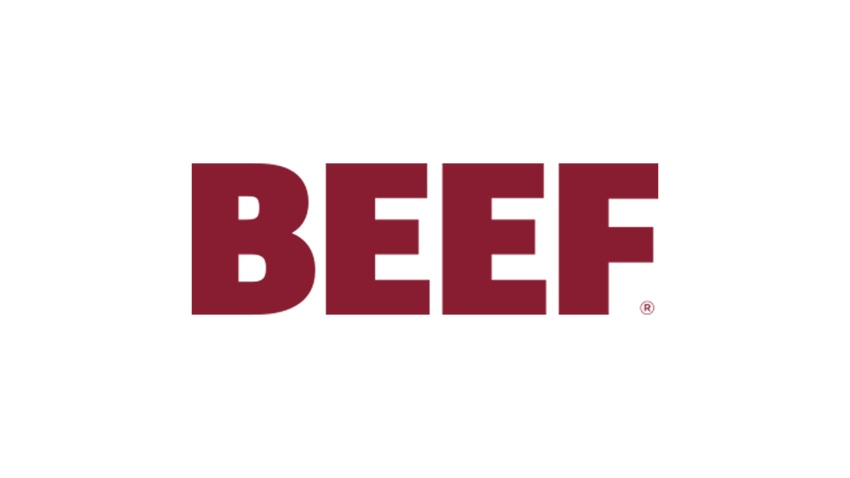 Price swings were narrower and the pressure was softer, but plenty of uncertainty continued weighing on cattle markets this week.
Overall, yearlings sold mostly steady to $3 per cwt higher, according to the Agricultural Marketing Service (AMS). Calves sold steady to $5 higher. Most of those gains came from early to mid-week, as the market sought correction from the previous week's steep plunge. However, auction prices faltered as the week progressed with continuing uncertainty and volatility in financial and commodity markets.
Except for $1.05 lower in spot Sep contract, Feeder Cattle futures closed an average of $4.20 lower across the board, week-to-week.
"The calf market took the full brunt of the previous week's losses as most steer calves weighing 500-600 pounds are trading at $240-260 per cwt," AMS analysts say. "That's a far cry from the $300 not that long ago. The fall run will soon be underway when calf prices usually feel the pressure as calves are pulled off grass and auction receipts increase."
Calves traded $10-$20 lower the previous week.
On the other hand, demand for calves to graze wheat pasture could add some market spark.
"With generally good soil moisture conditions, the prospects for abundant wheat grazing are very good (in Oklahoma)," explained Derrell Peel, Extension livestock marketing specialist at Oklahoma State University, in his early-week market comments. "This will likely translate into considerable demand for stocker cattle in the next few weeks if crop development proceeds well over the next four to eight weeks."
Although demand remained keenest for feeder-weight cattle this week as supplies declined, AMS analysts note, "For the most part, feeder cattle prices are still feeling pressure from the losses of current fed cattle prices. Previously, we have seen huge premiums carried by feeder cattle to fat cattle. We're starting to see a reality check as feeders are seeing prices dropping faster than the fats."  
Yearlings sold $5-$10 lower the previous week.
One indication bearishness is emerging in parts of the cow-calf business came with increased numbers of bred cows offered at some auctions.
Cash fed cattle markets continued to erode this week. Live prices were $2-$3 per cwt lower at $140.00 to $143.50. Dressed trade was $2-$6 lower at $222.
Choice boxed beef cutout value was $3.15 per cwt lower week-to-week at $240.07. Select was $4.56 lower at $228.39.
Except for the newly minted back contract, Live Cattle futures closed an average of $3.25 lower across the board.
"In many cases, retailers are in the same boat as packers and feedyards; unsure how beef demand will play out going into fall and into the holidays, and they are content to keep inventories in check," AMS analysts say. "Retailers also see lower prices from large supplies of competing meats."
"It was thought that summer lows in the fed cattle market had already been experienced and the expectation was for some sideways trading until the fall market piqued buyers' interest," explained Andrew P. Griffith, agricultural economist at the University of Tennessee, at the end of the previous week's price drop. "However, negative news from the macro economy is wreaking havoc on both the stock market and the commodity market. The negative global news of a slowing economy in China, coupled with reduced beef supplies domestically, has compounded struggles across the beef complex as well as across other commodities."
By way of brief review, outside markets nose-dived and then surged to regain some of the lost ground as global investors continued to lose confidence in China's economic growth. Tumbling stock values in that country, and the nation's recent devaluation of it currency in hopes of spurring the economy through increased exports, continued to roil markets.
In effect, the devalued Chinese currency encourages exports from that country but makes imports more expensive.
At the same time, many analysts consider U.S. stocks to be over-valued, due in part to the Federal Reserve's extended monetary easing program and low interest rates that have encouraged borrowing and subsequent equity investing.
Presumably and paradoxically betting that employment strength—at a seven-year low—will encourage the Fed to increase interest rates, investors pushed the Dow Jones Industrial Average 272 points lower on Friday.
"A lot of factors are at work with this downturn in prices, including economic troubles in China, strengthening value of the dollar, potential that the Federal Reserve Bank may increase interest rates, and many more," Griffith explained. "However, traders tend to overreact to negative news, which pushes the market further south than what the situation actually calls for."
With all of this in mind, Griffith encourages producers to consider price risk management tools.
"The price swings in the feeder cattle market have ranged greatly in the past 18 months and it is likely these price swings will persist for several months to come," Griffith explained. "If a favorable pricing opportunity becomes available, then producers should consider taking advantage of that opportunity to secure a certain profit and to reduce price risk associated with market fluctuations."
You might also like:
70 photos honor the hardworking cowboys on the ranch
How to prevent & treat pinkeye In cattle
Be watchful for toxic blue-green algae in stock ponds
Seven keys to ranch profitability
Subscribe to Our Newsletters
BEEF Magazine is the source for beef production, management and market news.
You May Also Like
---