Evaluate your cattle marketing approach
Evaluate your cattle marketing approach
A good week for sales shows opportunities, but how do you manage in the market? Consider the sell-buy approach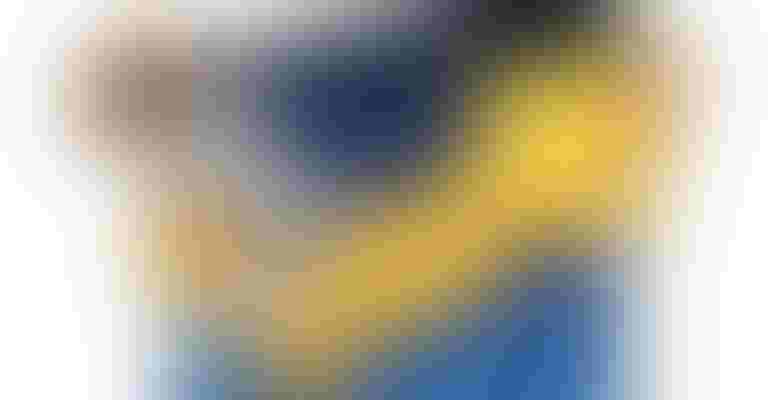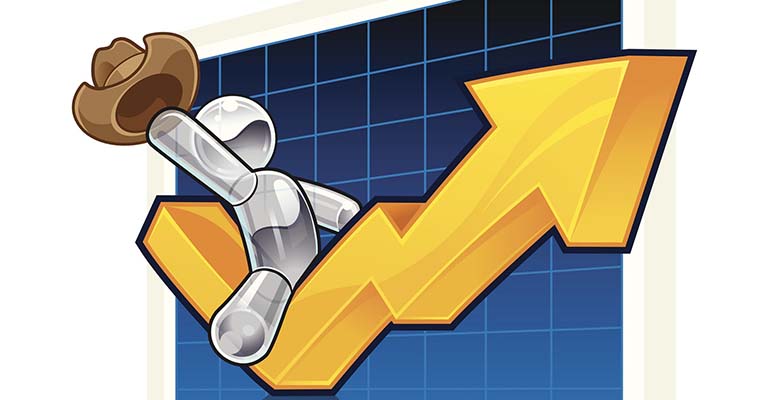 Watch each Friday for Doug Ferguson's Market Intel blog on Beef Producer and BEEF magazine.
vectorbomb-ThinkstockPhotos
Marketing fats is profitable. I don't write about fats on here because for a long time it has not been a profitable trade. This week fats are finally profitable. I just want to shout that. I am happy my customer, the feedlots, finally get a chance to make some profitable trades. Feeder cattle have been over-valued to fats for way too long.
If you are a new reader you may be wondering why I am late getting with the program. Other commentaries have been saying there have been slim margins off and on for a while, or this rise in fat price gets people up to break even. Most people do buy/sell marketing which is where they buy an animal, hold onto it for a while and feed it. Then they sell it hopefully for more than what they have in it. This group is fixated with break-evens.
On this column I write about sell/buy marketing, which is a real-time cash flow reckoning. The math tells us what can be sold and replaced with something else at a profit. It shows us what is over-valued and under-valued, today. It gives us complete control because we control the buy, and therefore our ability to take a profit. No sitting around worrying if the market will go up enough to bail us out. It reduces our exposure to risk. When you do buy/sell marketing your exposure to risk is the time you own the animals. The market may go up or down during that time. With sell/buy our exposure to risk is the time between the sell and the buy.
When I say feeding cattle is finally profitable it's because the return on the gain finally exceeds the cost of gain. The relationship between feeders and fats has not had a favorable ROG.
Digging in on cattle marketing
Marketing is a word that is used loosely by people. It is usually tied to selling or advertising. So let's define marketing
Marketing: a continuum of inventory liquidation and replenishment, generating cash flow and profit.
I am going to break that down. First, it has to be continuous. If we sell something and don't replace, we won't have anything to sell in the future. We do not sell unless we already have an under-valued replacement buy spotted. Next is liquidation, which is our sell, followed by replenishment obviously the buy back. Cash flow is the sell, and profit is the buy back. Notice the order sell then buy.
So, I hope it's clear now why I say fats are finally profitable. It's because we can sell fats this week and buy back replacement feeders at a profit. Fats are no longer the under-valued class. When this door finally opened it opened a lot. Most heifers are under-valued to fats and some weight classes of steers are under-valued as well.
This was one of those weeks that the market was just bursting with profit making opportunities. Weeks like this leave me squirming in my seat, because I am wishing I had an empty pen to start a new deal. I'll give you an example. I am trying to finish up buying grass calves, so I am looking for cattle to match up what I already have. For some reason in southeast Nebraska we sold a lot of feeder bulls weighing between 700 and 900 pounds. These cattle were 20 -30 dollars back of steers the same weight. What an easy opportunity to add some value. But that's not all. Five weight steers brought more dollars per head than these big bulls. So we could sell our five weight steers and get paid to take a few hundred pounds home.
Report from the field
At some auctions this week cattle over 600-pounds were higher. At the big grass calf specials cattle 600-pounds and lower were also higher. Here's the fun thing, at auctions that had smaller runs those cattle weighing under 600 were lower. This opened up some opportunities to sell some heavy feeders and replace with lighter ones.
Let's step back and examine conventional wisdom for a moment. Conventional wisdom says only one segment can make money at a time. For example, if the feedlot is making money the cow/calf guy cannot. I already outlined the feedlot can make some money this week. I just pointed out the stocker/backgrounder can make some money this week. And given the prices I saw paid for calves at grass specials the cow/calf guy should be making some money as well. Fancy that, we should all be making money right now.
But that is not all. Conventional wisdom also says when corn goes up that cattle must go down to offset the higher price of corn. Corn took a good jump this week, and yet cattle went up. Feeders and fats were both up, yet here I am saying fats finally can make a profit. That's because it's all about price relationships. What is over-valued and what is under-valued. That's what matters.
This week the value of gain was highest on flyweight cattle and tapered off as the cattle get bigger. At the big grass calf specials the VOG was more like a yo-yo between weights, as buyers targeted certain groups.
Like I wrote above feeder bulls had a significant discount. Replacement heifers caught a 7 dollar premium.
Southern markets were under-valued on the small odd lots. Thing is, the southern markets followed the pattern in the north of load lots commanding a better price. Load lots in the south were not under-valued compared to the plains markets, after figuring freight and commission.
A theme that repeats itself in my column is that the market really does try to help us. This was one of those weeks. All we have to do is have the market literacy to be able to jump in and utilize it.
Subscribe to Our Newsletters
BEEF Magazine is the source for beef production, management and market news.
You May Also Like
---