Fed cattle and beef prices hold steady
Fed cattle and beef prices hold steady
Calf and feeder cattle prices puttered last week but have room to run this spring.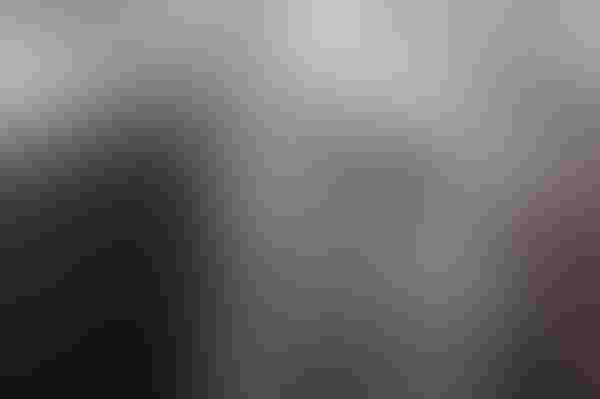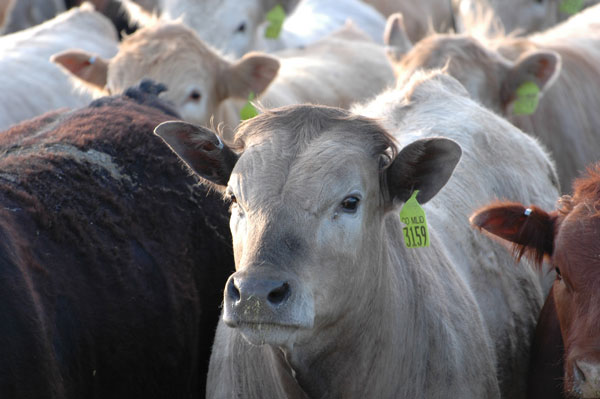 Calf and feeder cattle prices mostly hovered this week as folks considered the short-term ramifications of a trade deal between the U.S. and China, which appears more likely. As well, Congress and President Trump removed some market uncertainty Friday withpassage and signing of appropriations legislation to fund the government and avoid another shutdown.
Steers and heifers sold $2 per cwt lower to $2 higher in the North Central and South Central regions of the nation, according to the Agricultural Marketing Service (AMS). Prices were $2-$5 higher in the Southeast.
"Ranchers are gearing up for grazing season as many areas have ample moisture for this time of year," say AMS analysts. "Looking at the drought monitor this week, most of the severely drought-stricken areas from last year have all but 
vanished in the breadbasket of the country." They add that some drought areas remain in Texas, New Mexico, and Colorado. 
Other than an average of $1.54 lower on either end of the board, Feeder Cattle futures closed an average of 43 cents lower week to week on Friday. 
"With the expectation of bountiful forage in the spring due to favorable moisture levels, stocker producers are providing support to the calf market; this is expected to continue through late March and early April," says Andrew P. Griffith, agricultural economist at the University of Tennessee, in his weekly market comments.
At the same time, Griffith says feeder-weight cattle are currently severely discounted. "The reasoning may be due to muddy pens and unfavorable feeding conditions, but it is also likely linked to cattle feeders' lack of confidence that the finished cattle market will remain strong through the second and third quarters of 2019," he says.
A tale of two halves
The lack of confidence appears well founded.
"We feel like this is a year where the first half of the year and the second half could look extremely different from a price pattern standpoint," explained Kevin Good, CattleFax analyst, at that organization's late-January Outlook seminar.
Disparate price expectations are due to weather-depressed cattle performance in the first half of the year, followed by increasing cattle numbers and likely late-spring placement patterns that suggest potential for cattle marketings to become uncurrent.
Harsh, wet winter weather is peeling significant pounds from the market currently. Steer dressed weights were 883 pounds for the week ending Jan. 12, according to the Actual Slaughter Under Federal Inspection reports from USDA. That was a staggering 13 pounds less than a year earlier. 
Dressed heifer weights were 825 pounds, which was 6 pounds less than the same week a year earlier. A week earlier, steer and heifer carcass weights were down 8 pounds and 13 pounds, respectively, compared to last year.
Second half outlook
As for the second half of the year, Good explains about 300,000 head of calves and feeder cattle remained outside feedlots late last fall, due to favorable forage and unfavorable pen conditions.
"The logical spot they'll come back is as yearling-weight cattle in March through June," Good explains. "If that's the case, it will have a tendency to put more fed cattle out there in the late summer and early fall."
CattleFax price projections reflect this expectation. Although the annual average fed steer price is projected at $117 per cwt, Good sees upside potential this spring to $130-$132, but downside risk at $100-$105, particularly for August to October. 
CattleFax projects the average price for 550-pound steer calves this year at $164 per cwt, which would be $9 less than last year. Good sees spring upside as high as the mid $180s and then downside risk to $140 in the fall.
CattleFax pegs feeder steer prices (750 pounds) at $147 per cwt, down $3 from a year earlier, with a range of $130-$160. 
"Larger supply of cattle outside of feedyards, coupled with limited profitability in the feeding sector, will hinder demand and pressure feeder cattle prices," Good says.
Fed cattle prices appear steady
Negotiated cash fed cattle trade was undeveloped through late Friday afternoon, based on USDA reports. There were a few live trades reported in the western Corn Belt during the week at $124-$127 per cwt, but too few to trend. The previous week, trade was $1 higher in the Southern Plains at $125 and $1 to $1.50 higher at $124.50-$126 in Nebraska and the western Corn Belt. Dressed sales were up to $3 higher at $200.
Through Thursday, the Five Area direct price for live steers was $124.74 per cwt on a live basis (3,515 head) and $199.20 in the beef (1,480 head).
Week to week on Friday, Live Cattle futures closed an average of 41 cents lower across the front half of the board ($0.02 to $0.75 lower) and then an average of 22 cents higher ($0.05 to $0.65 higher).
Lighter carcass weights and less tonnage will likely begin boosting prices sooner rather than later.
Wholesale prices trend higher
Choice wholesale beef values were $1.50 higher week to week on Friday at $216.85 per cwt. Select was 18 cents lower at $210.99.
"Moving out of February and into March, a beef rally is expected to happen and with that should come increased fed cattle prices," say AMS analysts. "When we get to warmer weather in the second quarter, middle meats will be front and center on retail ads with Mother's Day and Father's Day followed closely by Independence Day buying." 
CattleFax projects the all-fresh retail beef price will average $5.73 per pound this year, up 6 cents from year-ago levels. That's with a projected average composite carcass cutout value of $216 per cwt, a rise of $4 more than last year.
Subscribe to Our Newsletters
BEEF Magazine is the source for beef production, management and market news.
You May Also Like
---