Fed cattle prices up $3-$4
Fed cattle prices up $3-$4
Deepening regional drought applies calf price pressure in some areas.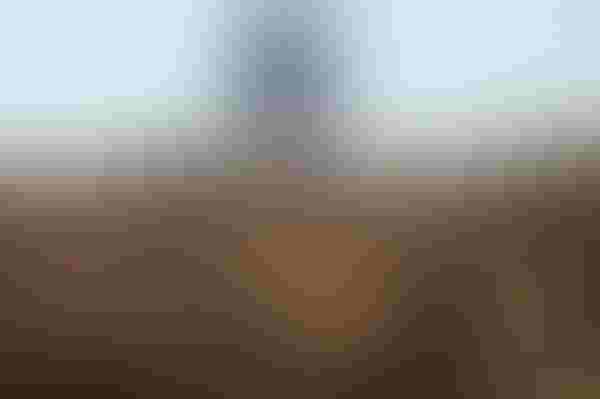 Fed cattle prices continued to gain this week, while calf and feeder cattle demand wobbled with upward grain price momentum.
Steers and heifers sold uneven from $1 per cwt lower to $3 higher, according to the Agricultural Marketing Service (AMS).
"Demand was best for yearlings coming off grass in the Dakotas and Nebraska," say AMS analysts. "Higher discounts than the normal trends were noted on fleshy, un-weaned calves."
For instance, with looming seasonal calf health challenges, un-weaned light 6-weight steers sold about $10 in back of weaned counterparts in Tuesday's sale at Ozarks Regional Stockyards in West Plains, Mo. That was on Medium and Large #1s.
"Poor pasture conditions, coupled with the increase in calf numbers coming to market, is placing downward pressure on prices," explains Andrew P. Griffith, agricultural economist at the University of Tennessee, in his weekly market comments. "Many stocker and backgrounding operations in the Southeast that depend on grazing to provide some portion of the feed resources have slowed purchases because pastures have had no opportunity for fall growth."
Drought continued to deepen in the Southeast, Southwest and Texas last week, according to the U.S. Drought Monitor. According to the most recent USDA Crop Progress report (week ending Sept. 29), 45% of the nation's pasture and range was rated in good or excellent condition, which was 2% less than a year earlier; 25% was rated as poor or very poor, which was 2% more than a year earlier. 
Incidentally, 39% of winter wheat was planted, which was 2% less than the previous year but 1% more than the average. 11% had emerged, compared to 12% last year and 13% for average. 
"Producers looking to market calves over the next couple of months should not expect prices to find much footing during the fall marketing time period as the flush of cattle seasonally depresses prices, which is being further exaggerated by poor weather conditions," Griffith says. He adds that price pressure also stems from uncertainty about corn prices, tied to late crop development and harvest-averse weather in some areas.
Except for 52 cents higher in Aug, Feeder Cattle futures closed an average of $1.13 lower week to week on Friday (45 cents lower at the back to $2.35 lower in spot Oct). Much of the pressure came from Corn futures moving higher. They were an average of 12 cents higher through the front four contracts week to week; about 24 cents higher in the last two weeks. That was in response to the quarterly USDA Grain Stocks report. 
Old-crop corn stocks in all positions Sept. 1 of 2.11 billion bushels was 1% less than a year earlier, a  significantly steeper decline than the trade was expecting. Of the total stocks, 753 million bushels were stored on farms, up 22% from a year earlier. Off-farm stocks of 1.36 billion bushels were 10% less than a year ago. 
"While corn, soybean, and wheat stocks were revised down this week, it is important to note that there remains an abundance of all three commodities, so dramatic price increases remain unlikely," says Aaron Smith, a crop marketing specialist at the University of Tennessee, in his weekly crop comments.
The CME Feeder Cattle Index continued to increase, up $1.83 week to week on Thursday to $143.60. That's $5.07 higher in the last two weeks.
Fed cattle prices climb
Negotiated cash fed cattle prices extended gains this week, with live sales in the Southern Plains $4 per cwt higher in Kansas at $107 per cwt and $3-$4 higher in the Texas Panhandle at $106-$107. Dressed trade in Nebraska and early dressed sales in the western Corn Belt were $5 higher at $170.
Week to week on Friday, Live Cattle futures closed an average of 92 cents higher (20 cents higher to $2.32 higher in spot Oct).
"After bottoming out between $93 and $94 per cwt, prices have moved back between $107 and $108, which is where the market was in the days leading up to the Tyson slaughter facility fire." Griffith explains. "Cash prices are essentially trading with an even basis to $1 under the futures." 
This situation is not the perfect situation for cattle feeders, but it does result in hedged cattle bringing in positive returns, he says. "Cattle that are un-hedged are still deep in the red, which will not change until a significant market run. It is difficult to say if there is much room for futures prices to continue escalating in October. There is strong resistance near $110."
Choice boxed beef cutout value was 62 cents lower week to week on Friday at $211.96 per cwt. Select was $2.94 lower at $186.92. 
Carcass weights are increasing seasonally, but continue to suggest market currentness.
The average dressed steer weight for the week ending Sept. 21 was 896 pounds, which was 5 pounds heavier than the previous week and the same as a year earlier, according to USDA's Actual Slaughter Under Federal Inspection report. The average dressed heifer weight was 823 pounds., which was 1 pound heavier than the previous week, but 3 pounds lighter than the same week year earlier.
Likewise, carcass grades support the notion of currentness. 
For the first three weeks of September, 75.8% to 77.1% of steers and heifer carcasses graded Prime and Choice, according to the USDA National Steer and Heifer Estimated Grading Percent Report. That was 1.6% to 2.4% less than the same weeks a year earlier.
Subscribe to Our Newsletters
BEEF Magazine is the source for beef production, management and market news.
You May Also Like
---