Fed cattle trade sharply lower
Fed cattle trade sharply lower
Cattle and beef prices softened, amid concerns about international trade and looming increases in fed cattle supplies.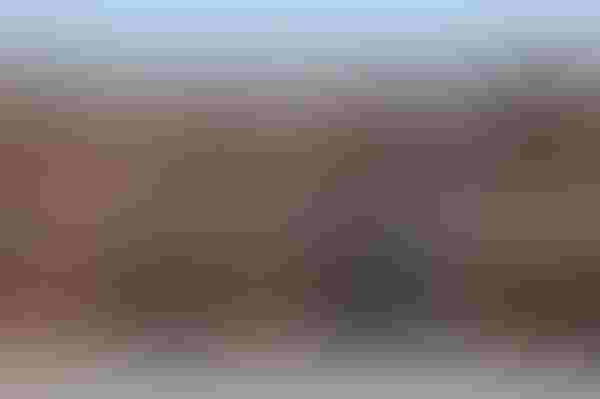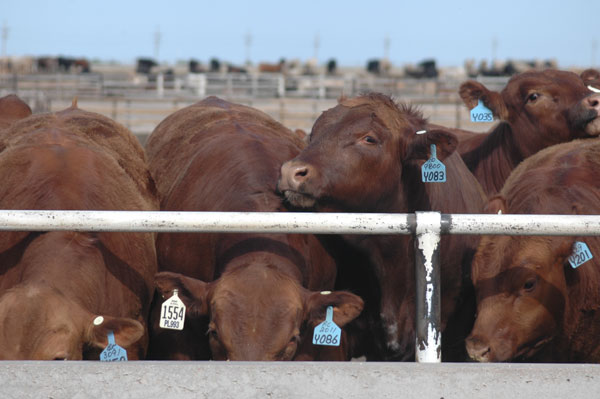 Cattle markets continued under pressure from a variety of directions this week, including worries about international trade, surging late-week grain prices and, of course, the looming increase in fed cattle supplies.
 
Feeder steers and heifers sold $1-$5 per cwt lower, according to the Agricultural Marketing Service (AMS). Prices for lighter calves were as much as $8 lower in the Southeast.
 
"Feeder buyers have been more willing to dip down and procure smaller packages of top quality cattle as the numbers at auctions are sure to dwindle in the coming months," AMS analysts say. "Demand was moderate to good at most auctions this week, with calves suitable for grass having the best demand."
 
Other than $1.92 lower in expiring March, Feeder Cattle futures closed an average of $4.40 lower week to week on Thursday. That's an average of about $11 lower over the last three weeks.
Cattle feeders sell more ahead
 Negotiated cash fed cattle prices dropped hard. Live prices were $5 lower in the Southern Plains at $121 per cwt; $3-$4 lower in Nebraska at $120-$122. Dressed trade ended in Nebraska at $190, which was $10-$13 less than the previous week.
 
"Fed cattle supplies increasing in the weeks ahead and anticipation of lower prices has been the focus of this cattle market. Packers bought the second largest weekly total of cattle purchased for 15 to 30-day delivery since the data series started in March of 2010," AMS analysts say. "Significant equity vanished from the cattle complex in recent weeks as feedlot managers trade a substantial amount of cattle out front for future delivery in order to lock in a price ahead of the normal calf-feds hitting the supply chain from late April to early May."
 
Live Cattle futures closed an average of $4.62 lower through the front five contracts week to week on Thursday and then an average of $2.42 lower. AMS analysts point out the June contract closed the week at the lowest level since late April of last year.
 
Noting the slide in cattle futures from mid-February onward, Isaac Olvera, livestock and meat market analyst for Informa Economics IEG explains, "From current levels, the market appears to be finally succumbing to larger supply concerns, implying a cash decline from the previous week's $126 area (fed cattle) toward the $113s by late April and puts May expectations closer to the $108-$110 area."
 
Olvera adds that cattle placed on feed weighing more than 800 pounds have been near record large for most of the past 12 months.
 
"Despite the slower first-quarter start, heavier weight placements are expected to bolster the already sizable summer inventories, pushing weekly average steer and heifer harvests an estimated 2-4% over a year ago, from May through August," Olvera says. "The 2017 peak came atypically late last year, but this year is expected to exhibit a more typical summer surge in fed cattle harvests."
Wholesale beef values wobble 
Prices for wholesale beef, especially Select, continued to lose ground.
 
Choice boxed beef cutout value was $2.05 lower week to week on Friday at $221.04 per cwt. Select was $7.71 lower at $208.69.
 
The recent calendar likely explains part of the price softness, with consumers and retailers focusing on traditional Easter offerings. More than anything, though, it's increasing production.
 
"Federally inspected beef production is up 2.6% year to date, which is an increase of 147 million pounds of beef," says Andrew P. Griffith, agricultural economist at the University of Tennessee, in his weekly market comments. "Similarly, federally inspected pork production has seen an increase of 197 million pounds, or an increase of 3.3% year to date. The negative price pressure is expected to continue as cattle dressed weights continue to exceed year-ago levels and more animals are expected to be harvested."
 
As indicated by the most recent Cold Storage report, demand continues to help dilute the impact of increasing production. Total pounds of beef in freezers Feb. 28 were 8% less than the previous month and 8% less than the previous year.
 
"Red meat, especially beef, continues to move briskly through the marketing chain, but chicken has struggled in that regard," say analysts with the Livestock Marketing Information Center (LMIC).
 
"In January and February, according to the latest Livestock Slaughter report from USDA's National Agricultural Statistics Service, U.S. output of beef was up 5.2% year over year," say LMIC analysts in the latest Livestock Monitor. "Beef production was the largest for those two months since 2008. January-February U.S. pork output this year increased 5.0% from a year ago and was record-large for that timeframe. Chicken output also was record-large for those two months and rose 3.4% year-over-year."
Facing larger supplies with strength
"Despite the challenges of growing cattle and beef supplies, and seasonal pressure ahead in many markets, cattle market fundamentals are quite supportive and stable at this time," says Derrell Peel, Extension livestock marketing specialist at Oklahoma State University, in his weekly market comments. He adds that an increasingly turbulent and murky macroeconomic environment poses the most risk, as seen in the pressure on cattle futures the previous week.
 
On one side of the ledger, Peel notes the relatively strong domestic economy and low unemployment rate, as well as higher year-over-year cattle and beef prices.
 
On the other side, Peel cites increasing uncertainty in a number of areas, including rising interest rates, current trade deals being negotiated by the U.S., as well as worries of trade wars, prompted by recently announced import tariffs by the U.S.
 
"It's as though the economy has one foot on the accelerator and another foot on the brakes, making it extremely difficult to figure out what happens next or, perhaps more importantly, what happens after that," Peel says. "Markets, in general, are increasingly scared and running for cover. The fear of the unknown may be the worst of it but the reality of the unknown could be far worse."
 
Although Peel doesn't believe it's necessarily time for cattle producers to run for cover, he suggests knowing where it can be found.
 
"Cattle producers need to closely monitor the broad range of macroeconomic and global conditions and be prepared to abruptly switch to a strongly defensive business strategy," Peel says. "Markets are increasingly volatile and it will be important to maintain as much short-term flexibility as possible to deal with rapidly changing conditions. The uncertainty and volatility likely has not peaked yet, but one hopes that it will be followed relatively soon by more clarity and stability.  However, there is certainly no guarantee of that and producers must be prepared to hunker down and weather the storm."
Subscribe to Our Newsletters
BEEF Magazine is the source for beef production, management and market news.
You May Also Like
---