Feedlot Placements Should Add Market Spark
Feedlot Placements Should Add Market Spark
High feed costs and thin margins continue to foster narrowing feedlot inventories setting the stage for tight beef supplies heading into the holiday season.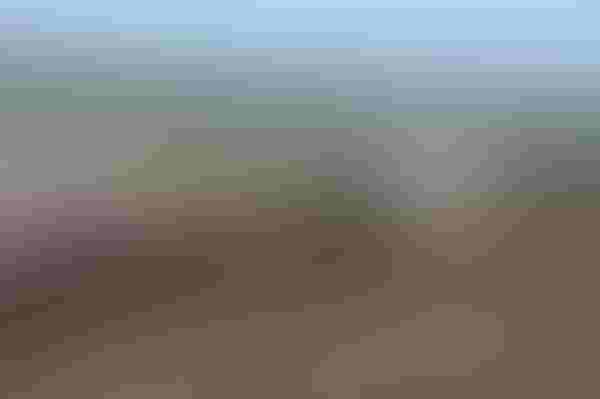 Logic suggests that the trade should regard Friday's Cattle on Feed report as bullish.
August placements (2.0 million head) were 11% less than a year earlier and the second lowest August placement since the National Agriculture Statistics Service began the data series  in 1996. Heading into the report, the average estimate was for placements to be 7.3% lower; the bottom end of the range was 11.8% lower. That's according to Steve Meyer and Len Steiner in Thursday's CME Group Daily Livestock Report
Marketings in August of 1.96 million head were 5% less than a year earlier. The average estimate was for marketings to be 1.5% less; the bottom end of the range was 2.7% less.
All told, where analysts thought that total cattle on feed September 1 would be about even with a year earlier, the inventory of 10.6 million head is 1% less.
Earlier in the week, James Robb, Director of the Livestock Marketing Information Center (LMIC) explained this Cattle on Feed report, "will be an important barometer for the beef industry because it will provide insight on how three forces are shaking-out: drought, smaller calf crops, and huge red ink on recent feedlot closeouts."
Robb explains, "In most years, August marks the beginning of a ramp-up in cattle entering feedlots with October being the peak month. In the 5-year period from 2006 through 2010, monthly placements in the first seven months of the year tended to be below average and August was 13% above the average. In September and October placements were 23% and 31% over the annual average, respectively.  Last year, because of the Southern Plains drought, feedlot placements jumped above average one month earlier than normal in July. Still, even during last year's drought, placements generally followed the normal season, including peaking in October."
"Feedlots have been steadily reducing the number of cattle placed on feed in recent months, slowly drawing down total inventories," Steiner and Meyer said ahead of Friday's Cattle on Feed news. "Including the expected decline in August, year-to-date feedlot placements are down about half a million head or 3.4% from year ago levels. The reduction in placements is expected to limit cattle availability going into the holiday season, with cattle slaughter expected to be down as much as 5% from last year (lower fed and non fed cattle slaughter)…
 "…With feed costs sharply higher, this trend (tighter feedlot inventories) is likely to continue in 2013 as producers seek to add more weight to cattle outside of feedlots and feedlot operators struggle to bring a margin back in their business."
According to USDA's monthly Cold Storage report released Friday beef supplies on ice are 7% less than a month earlier, though up slightly from a year earlier. On the other hand, total red meat supplies in freezers are 16% more than a year earlier.
Noting the increase in fed cattle prices since July, analysts with USDA's Economic Research Service explain in the most recent Livestock, Dairy and Poultry Outlook, "…fed cattle prices could be pressured if feedlot managers are not marketing finished cattle in as timely a manner as previously thought. Evidence supporting a possible buildup includes higher dressed weights, a larger number of cattle on feed for more than 120 days, and higher dressing percentages."
 At the end of the week, though, analysts with the Agricultural Marketing Service explained, "Feedlot operators are reportedly current and wanting to stay that way on declining numbers and high feed costs." 
Subscribe to Our Newsletters
BEEF Magazine is the source for beef production, management and market news.
You May Also Like
---