Forage Potential Boosts Calf-Feeder Prices
Forage Potential Boosts Calf-Feeder Prices
Calf, feeder and fed cattle prices continue to rebound from the summer doldrums, but wholesale beef values remain stubborn.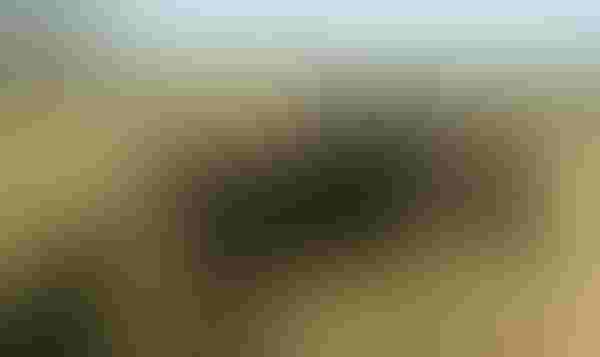 Cash calf and feeder prices continued to gain some bounce in their step last week with calves and yearlings selling steady to $3 higher, according to the Agricultural Marketing Service (AMS) Friday. There were plenty of instances of up to $6 higher for calves.

 As was the case the previous week, AMS analysts say, "…perhaps the best demand is for lighter weight yearlings or longtime weaned calves weighing from 600-800 lbs. that will hit feedlot show lists in line with the April CME Live Cattle board." 

Price support came from a more positive outlook for growing fall forage. According to last week's crop progress report, 11% of the winter wheat crop is in the ground, on par with last year but 3% behind the average.

"Demand for heifer calves for both stocker programs and rebuilding cow inventories could increase if precipitation is enough this fall to enable cool season pasture development this winter and if prospects improve for pasture growth in 2013," say analysts with the USDA Economic Research Service in the monthly Livestock, Dairy and Poultry Outlook released last week.

Arguably, lower grain prices also lent support to the calf market, although week-to-week, Feeder Cattle Futures closed $1.20 lower in spot Sep and narrowly mixed the rest of the way.

Earlier harvest and better yields than expected so far knocked soybean prices back $1.40/bu. Week-to-week, corn futures were an average of 29¢ lower through the front seven contracts.

Outside markets offered little direction to the cattle complex overall, other than week-to-week crude oil futures (WTI-ICE) declining an average of $6.32/bbl. through the next six months.

"Cash feeder cattle prices have made slow, steady advances ever since the first week of August when the fed cattle market saw an abrupt turnaround," AMS analysts note. "Since then, modest rains have been realized in many of the hardest hit drought areas and buyers of every class of cattle have become more intent on making sure their cupboards aren't empty, should record prices come around again."

With that said, buyers continue to separate the wheat from the chaff. As the market reporter at Mobridge Livestock Exchange in South Dakota Thursday noted, "Spring calves offered today that did not have spring and fall shots were discounted $5-$10/cwt." 

Despite stable to improving wholesale beef values, cash fed cattle traded steady to $1 lower last week at $126 live and $195 in the beef. Week-to-week Live Cattle futures closed an average of $1.32 lower in the front three contracts and then an average of 51¢ lower the rest of the way.

Though wholesale beef values lost some ground at the end of the week, they closed higher with Choice boxed beef cutout values up $1.80/cwt. week-to-week. Select boxed beef cutout values gained $3.18.

"Weekly wholesale cutout values have recovered somewhat since their lows in late July-early August 2012 and are above year-earlier values. Despite this, improving fed cattle prices have pressured packer margins, which have deteriorated recently," ERS analysts say. "…While the demand for ground products appears to be providing ongoing price support to the All-fresh beef price of which it is a component, it does not seem to be sufficient to completely offset the negative pressure associated with the end of the summer grilling season."

 "A lot of the price drive the past few weeks was due to low fed cattle marketings in August," says Andrew P. Griffith, agricultural economist at the University of Tennessee, in his weekly livestock comments. "Demand is not at its strongest during August, but a dip in supply can provide support for prices. Feeder margins have been improving as feed costs have declined slightly and as the fed cattle price has increased..."

In fact, according to the most recent Historical and Projected Kansas Feedlot Net Returns, cattle feeders have a chance to make a few dollars or at least lose a whole lot less toward the end of the last quarter this year and heading into 2013. For perspective, net return per head (steers) is projected at $14 in December and a negative $18.30 in January. That's a far cry from the negative $238 per head estimated in August and the negative $265 the month before that.
Subscribe to Our Newsletters
BEEF Magazine is the source for beef production, management and market news.
You May Also Like
---