Great Plains leads cow herd expansion
Great Plains leads cow herd expansion
"The Great Plains followed the national trend of downsizing over the 1996-2010 period, yet its relative role as home to beef cows and heifers being retained was growing prior to the drought and remains higher than 2010," says Glynn Tonsor, Kansas State University agricultural economist. "This suggests the Great Plains is a 'growth area' in terms of its role in the national industry."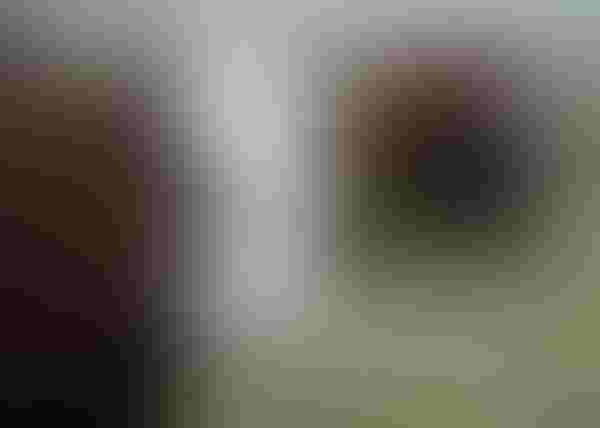 Past and current beef cow and replacement heifer inventories – considered by state and region – offer context for the recent USDA Cattle report, as well as insight to where and how the nation's beef cow herd is likely to expand.

Glynn Tonsor, Kansas State University agricultural economist, summarized these inventories across four separate years, in the most recent In the Cattle Markets.

"In total head, the Great Plains followed the national trend of downsizing over the 1996-2010 period, yet its relative role as home to beef cows and heifers being retained was growing prior to the drought and remains higher than 2010. This suggests the Great Plains is a 'growth area' in terms of its role in the national industry," Tonsor explains. "Conversely, while the share of the country's beef cows has been stable in the Southeast at about 24%, this region has a longer history of a decreasing role in retaining heifers. If one goes further and recognizes this region was the main cow-calf area containing pastures that broadly avoided drought conditions over recent years (and yet largely did not expand), it casts doubt on the likelihood of the Southeast leading national herd expansion."
Subscribe now to Cow-Calf Weekly to get the latest industry research and information in your inbox every Friday!
For current perspective, USDA's annual Cattle inventory report estimates 2% more beef cows on Jan. 1, 2015 (29.7 million head) than the year before. There were 4% more beef replacement heifers – 4.8 million head total. Part of the degree of increase was due to adjustments USDA analysts made to previous numbers.

Most of that expansion took place in states rebuilding from the massive drought, while remaining most threatened by continued and re-intensifying drought.

Analysts with USDA's Economic Research Service also point out in the latest Livestock, Dairy and Poultry Outlook, "Anecdotal comments suggest that some cows may have been put on pasture or feed for weight gains prior to slaughter. These cows have some potential to be sold as either breeding cows, particularly if bred, or as slaughter cattle. The same potential pertains to heifers that could be added to the cow herd or sold as feeder cattle and placed on feed."

Looking further down the road, Tonsor offers highlights from USDA's recent  10-year projections. Based on the USDA numbers:
The nation's beef cow herd will grow 4.6 million head by 2024 to a total of 33.7 million head.

The beef cow herd will remain less than 31 million head until 2019 when it is projected to be 31.8 million.

The beef cow herd will grow at least 750,00 head each year between 2016 and 2019.
"The extent to which realized future national inventories align with the recently released USDA projections will be important for understanding how large the industry really will be going forward," Tonsor says.
You might also like:
60 stunning photos that showcase ranch work ethics
Is the New York Times naive about MARC or intentionally misleading?
Prevention and treatment of cow prolapse
Subscribe to Our Newsletters
BEEF Magazine is the source for beef production, management and market news.
You May Also Like
---