Groups seeks to halt Oklahoma beef checkoff referendum
Groups seeks to halt Oklahoma beef checkoff referendum
R-CALF USA and OCM are seeking state Supreme Court intervention against the Oklahoma checkoff referendum.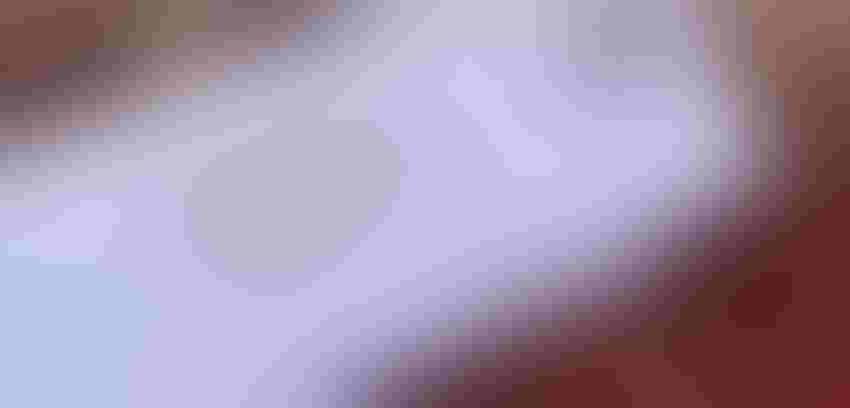 Oklahoma will vote to determine if the beef checkoff should be raised to $2 per animal.
Oklahoma Beef Council
On Oct. 2, 2017, a referendum began in Oklahoma to adjust the state's beef checkoff program to require an additional $1 for every head of cattle sold, and it's worth noting the dollar fee would be refundable to producers who don't want to participate in the program.
A yes vote would bring additional revenue to be administered and controlled by the Oklahoma Beef Council to be used for beef promotion, research and education within the state. The vote is slated to take place on Nov. 1, but some groups are fighting to stop the vote from happening at all.
According to a press release from the Organization of Competitive Markets (OCM), "Oklahoma members for the OCM and R-CALF USA joined together to file with the Oklahoma Supreme Court an application for original jurisdiction requesting the court enter a declaratory judgement and prohibit the Oklahoma Department of Agriculture, Food and Forestry from certifying the Oklahoma beef checkoff program referendum.
"The legal documents filed with the Oklahoma Supreme Court outline a series of constitutional and legal irregularities relating to both the petition signature gathering and election processes. The opponents of the Oklahoma beef checkoff program have been raising these irregularities stating they create an unfair and unjust election.
"Even though they have filed this legal action, the Oklahoma members of R-CALF USA and OCM call on all cattle producers to vote "no" on the Oklahoma beef checkoff referendum."
READ: Supreme Court decisions could have major impact on beef checkoff
The Oklahoma Beef Council has responded to this recent development. Here is an excerpt of a statement the beef council posted on Facebook:
"The same out-of-state activist groups that delivered Oklahoma agriculture a blowing defeat of Question 777 last year are trying to shut down the refundable Oklahoma beef referendum that is currently being considered by state beef producers.
"Earlier this month, one of the out-of-state groups sent out a memo casting a wide net searching for a state beef producer to file the suit. This follows the current misinformation campaign that OCM, supported by the Humane Society of the United States (HSUS) and R-CALF USA are leading in our state to discourage and deny beef producers the right to vote.
"We are confident in our handling of this referendum and know our actions will withstand the scrutiny. We worked closely with the Oklahoma Department of Agriculture, Food and Forestry and followed and abided by the state statute when conducting the petition and current checkoff vote. As for the voting process, we have even taken it upon ourselves to put extra measures in place to ensure the integrity of the vote."
The complete statement can be read by clicking here.
From my vantage point, it is difficult for me to watch as a cattle industry group goes to such extremes to hurt the very producers it claims to represent. If HSUS supports taking down the checkoff, and consequently taking away our single best resource for promoting and protecting our industry and our livelihoods, then that should be our first clue that those actively lobbying against the checkoff maybe don't have beef producers' best interests as a top priority.
I realize not every beef producer agrees as some see the checkoff as taxation without representation; however, I believe the beef checkoff program is a great tool for our industry to promote our products domestically and abroad, research new technologies that will make our industry even better and educate consumers about beef production, cut selection, preparation, nutrition and more. Consider how successful the "Beef. It's What's For Dinner" campaign was, and now it will be introduced to a new generation of consumers -- millennials!
It's hard to ignore the $11.20 return on our investment, and I believe Oklahoma beef producers deserve the chance, without interference, to voice whether or not they would like to invest a second dollar to this program. Our industry needs to send a loud and clear message that we don't tolerate outside activists manipulating our checkoff; we get to decide how it's run and how our dollars will be used.
The opinions of Amanda Radke are not necessarily those of beefmagazine.com or Farm Progress.
Subscribe to Our Newsletters
BEEF Magazine is the source for beef production, management and market news.
You May Also Like
---