How a drought made the U.S. cowherd better
How a drought made the U.S. cowherd better
Thanks to devastating drought earlier this decade, the cowherd is younger, better.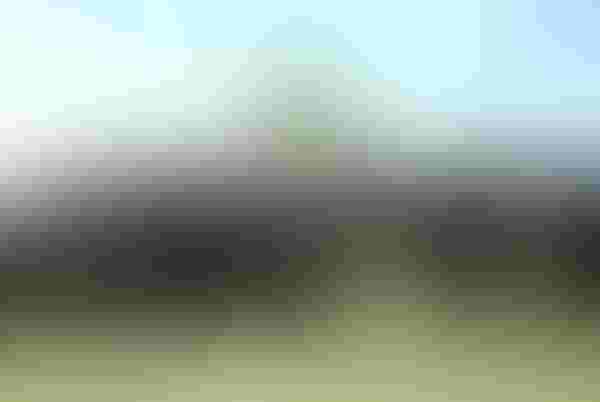 By Hannah Johlman
Drought can change things, often in a big way. Consider the recent drought that gripped much of the nation from 2011 to 2014, for example. The liquidation it caused, particularly on the Southern Plains, and the movement of cows that weren't liquidated, was a game-changer.
But here's the thing: Not all of the effects of that devastating period were bad.
Initially, the drought put a dead stop to herd expansion, says Oklahoma State University ag economist Darrell Peel. "We continued to place heifers on feed" – no grass for them to join the herds – "but because of the drought, we were forced to liquidate cows off of the old end of the herd," he explains.
When expansion finally began in 2015, it was with a large influx of heifers. "As a result, we made the herd very young."
That gives way to higher quality because of genetic progress.
"The 2015 cow culling rate was very low for as far back as I have data; 2016 is still below average," says Peel, who suggests 2017 will continue below average. "Eventually, as you add more cows, you get back to normal culling for physical reasons, but I would imagine we are still a year away from that at this point."
The share of heifers in the USDA reported fed-cattle harvest is a good indicator of expansion trends, says Paul Dykstra, beef cattle specialist for the Certified Angus Beef brand.
"As we retain heifers to expand or replace the cows culled from drought, those heifers never show up in the fed cattle harvest tabulated weekly at USDA-inspected plants," Dykstra says. Historic data shows the share of heifers in that mix has been more than 36% for 20 years, except for a slight dip in 2006. Dykstra says a heifer percentage of the fed-cattle harvest mix shifting to higher than 35% indicates cow herd expansion is slowing or reaching equilibrium.
"There's been a dramatic build-up in the past two years as heifers in the fed-cattle mix dipped to 32.5% in 2015 and 31.9% in 2016," Dykstra notes (see charts).
The most rapid years of expansion are behind us, he says, but cattle producers have made gains. "Genetics have been upgraded more rapidly with the higher rate of replacements from the drought," Dykstra says.
Simply based on supply and demand, a larger supply of beef means a softening cattle market. But for beef producers with the genetics to produce high quality carcasses, the steadily higher demand for quality beef despite its increasing supply indicates a strong future.
"More cattle have been accepted into the CAB brand based on meeting the marbling parameter of our 10 specifications," Dykstra says. "So as a result, we are looking at increased sales volumes.
The cattle cycle will move ahead as expansion eventually levels off.
"Prices drive decisions to expand or cut back," he says. "If we are surprised with better-than-expected prices on these increased supplies, that could continue the heifer retention we've been seeing at the cow-calf level."
Read more of Dykstra's biweekly comments in the CAB Insider.   
Hannah Johlman is a communications intern with Certified Angus Beef.
Subscribe to Our Newsletters
BEEF Magazine is the source for beef production, management and market news.
You May Also Like
---