Import tariffs could pressure cattle markets
Import tariffs could pressure cattle markets
President Trump's late-week announcement of intentions to levy tariffs on steel and aluminum could negatively impact cattle and beef markets.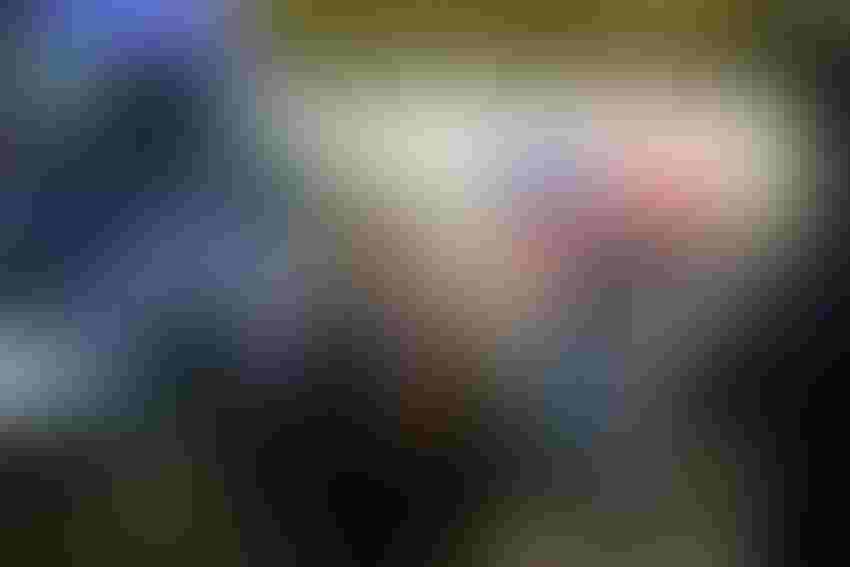 NEW YORK, NY - MARCH 1: Traders work on the floor of the New York Stock Exchange (NYSE) on March 1, 2018 in New York City. Major stock indexes plunged Thursday afternoon following President Trump's announcement that he was imposing a 25 percent tariff on imported steel and 10 percent on aluminum. Investor concern about the news rattled the Dow Jones industrial average, which closed down more than 400 points. (Photo by Eduardo Munoz Alvarez/Getty Images)
Eduardo Munoz Alvarez / Stringer
If President Trump's announced intention to levy significant tariffs on steel and aluminum imports next week turns out to be more than saber rattling, U.S. agriculture risks plenty. In the meantime, it would likely be an unwelcome wrinkle in current negotiations of the North American Free Trade Agreement (NAFTA).
In a brief from the Center for North American Studies (CNAS) at Texas A&M University last year, analysts calculated that total economic activity for U.S. agricultural exports to Canada and Mexico were $107.8 billion in 2016, accounting for a total of 509,332 jobs.
"The United States is the world's largest exporter of agricultural and food products and those exports account for about 35% of U.S. farm income, up from 28% in 1996," according to CNAS analysts. "U.S. agricultural exports increased from $46.2 billion in 1994 to $134.9 billion in 2016, a 192% increase. During the same period, U.S. agricultural exports to Canada and Mexico grew from $10 billion to $38 billion, a 288% increase, making Canada and Mexico the second and third largest markets for U.S. agricultural exports. In terms of total trade, Canada and Mexico are the first and second agricultural trade partners for the United States with two-way trade values of $41.8 billion and $40.8 billon in 2016, respectively."
At the time, Luis Ribera, CNAS director, explained that NAFTA calls for the full-phased elimination of import tariffs and the elimination or fullest possible reduction on non-tariff trade barriers, such as import quotas, licensing schemes and technical barriers to trade.
Mexico remained the second-largest volume market for U.S. beef exports last year (237,972 metric tons) and the third-largest in value ($979.7 million), according to the U.S. Meat Export Federation (USMEF).
In January, Derrell Peel, Extension livestock marketing specialist at Oklahoma State University, explained that through November of last year, Canada was the fifth largest export market for U.S. beef in terms of volume.
For perspective, U.S. beef export value last year was record-high at $7.27 billion, up 15% from the previous year. Export value per head of fed slaughter was $286.38, which was 9% more than the previous year.
Subscribe to Our Newsletters
BEEF Magazine is the source for beef production, management and market news.
You May Also Like
---