Industry at a Glance: NAFTA beef trade and you; impact of Canada and Mexico
Industry at a Glance: NAFTA beef trade and you; impact of Canada and Mexico
While feeder cattle imports have declined from both Canada and Mexico, beef imports have increased. What does that portend?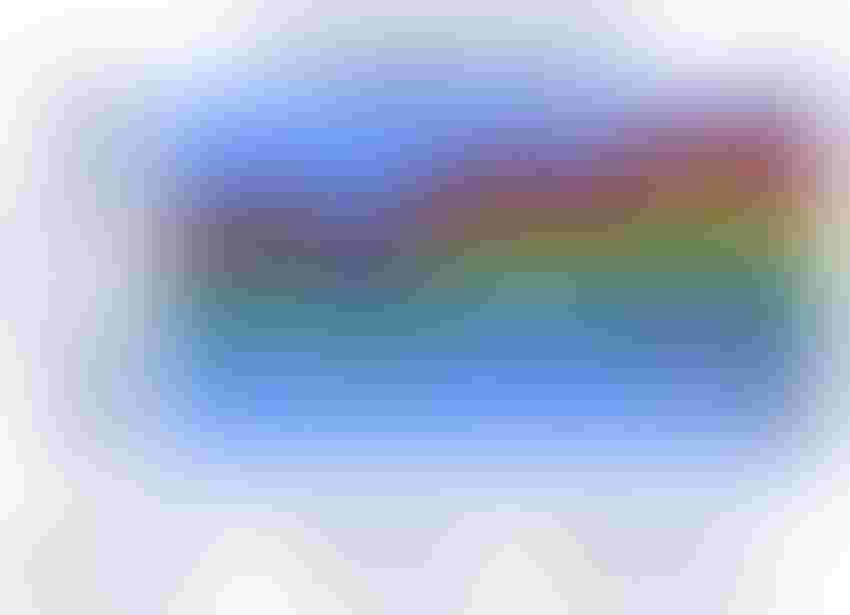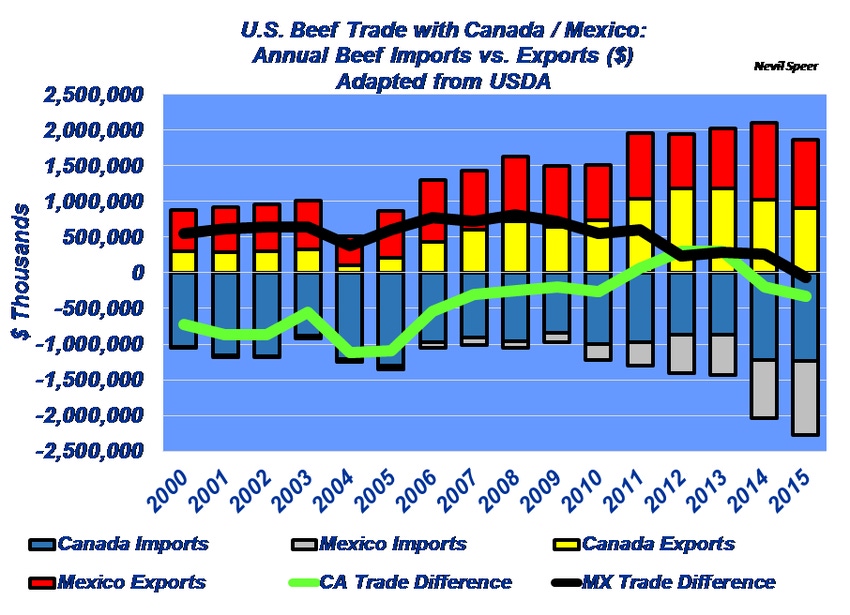 Last week's Industry At A Glance highlighted some recent developments around trade with Mexico. The column featured analysis by Derrell Peel with Oklahoma State University, detailing the growing importance of beef imports from Mexico.
Mexico's beef complex is positioned to become even more competitive in the coming years. SuKarne recently opened a new beef complex that includes feedlot capacity of nearly 300,000 head and a beef plant that can process more than 800,000 head annually. Peel notes, "The plant will represent a substantial increase in demand for cattle across much of Mexico and will also require large amounts of feed grains for the cattle feeding operations. Much of the feed grain will be imported from the U.S." 
Feeder cattle imports from Mexico peaked in the summer of 2012 during severe drought in the country; the 52-week running total exceeded 1.6 million head in August of 2012. However, since that time, imports have slowed: the current total from Mexico is approximately 1.1 million head.  
To round out this discussion, this week's graph features beef imports and exports from both Canada and Mexico. Beef's trade balance with Mexico peaked in 2008: export value exceeded import value by nearly $819 billion. Since that time, though, the difference has steadily eroded – while small, the trade difference with Mexico turned negative in 2015 when import value exceeded export value by $70.5 million.  
So, while feeder cattle imports have declined from both Canada and Mexico, beef imports have increased.  How do you perceive cattle and beef trade with our NAFTA partners? Where do you see these trends heading in the coming years? What impact might that have on broader global beef trade? Leave your thoughts in the comments section below. 
Nevil Speer is based in Bowling Green, Ky., and serves as vice president of U.S. operations for AgriClear, Inc. – a wholly-owned subsidiary of TMX Group Limited. The views and opinions of the author expressed herein do not necessarily state or reflect those of the TMX Group Limited and Natural Gas Exchange Inc.
You might also like:
When is the best time to wean? It might be younger than you think
7 tips for limiting the spread of invasive species in your pastures
60 stunning photos that showcase ranch work ethics
3 key production areas that contribute to ranch-level sustainability
Get to know the 2016 Seedstock 100 operations
5 tips for preventing diagnosing & treating foot rot
Subscribe to Our Newsletters
BEEF Magazine is the source for beef production, management and market news.
You May Also Like
---