Investing in yourself offers dividends
Investing in yourself offers dividends
Turns out the payback is learning that profits are better than wages.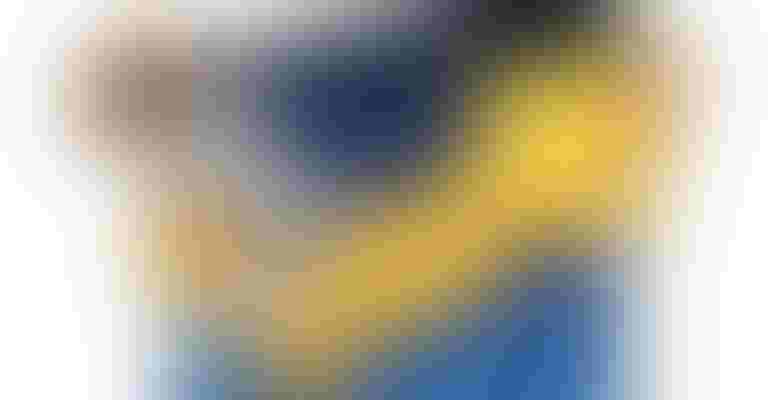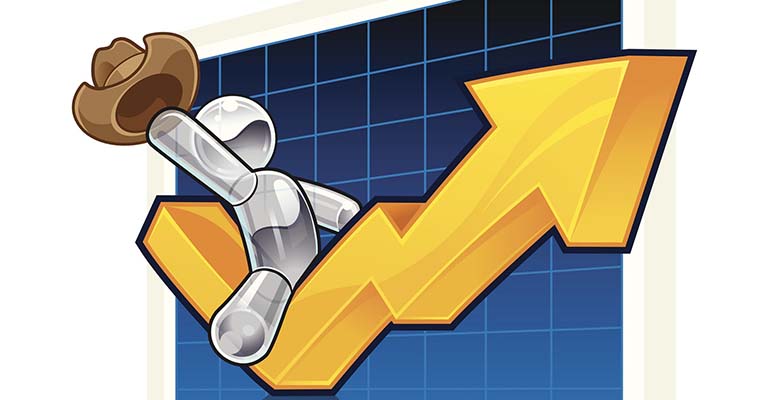 Watch each Friday for Doug Ferguson's Market Intel blog on Beef Producer and BEEF magazine.
vectorbomb-ThinkstockPhotos
The first requirement to making a profit is the committed decision to make a profit. Nobody ever mentions this. The word commit means to cut off. That is what we need to do to be successful. If something comes up and it is not in harmony with our goal, we just shouldn't do it. That requires discipline. Discipline is the ability to give yourself a command and follow it. This comes from the inside
After we are past that starting point, we will need market literacy and skill. These can easily be learned. This means we must work on ourselves.
Twenty-four years ago I had a job in town. I came to hate that job, but it was also the best worst job I ever had because it was that job that lit the fire inside me to never be there again. At that time I was still riding bulls. I was not naturally good at it. I had to work hard at it. I spent hours every week studying film, working out, and doing drills just for a handful of eight second rides during the week. I worked harder on myself than I did at that job.
When you work hard at a job you might make a living. An employer will pay one of two ways. One is what you are worth and the other is what the job is worth. The job I was doing wasn't worth much so I got paid just enough to keep me coming back every day.
People question your intelligence when you ride bulls. Thing is I didn't have to be very smart to figure out back then that profits were better than wages.
That job was the type that sucked the life out of a person. People that stay there change from being optimistic and energetic to pessimistic, tired, and complaining. They are more concerned with what they are, or aren't getting, than what they are becoming. What we become attracts what we get in life. Success attracts more success. Complaining only attracts more stuff to complain about.
The value of the fundamentals
Just like anything else in life marketing has fundamentals we must understand. This is the working on yourself part. When we work on ourselves we can build a future.
The other thing learning fundamentals and working on ourselves gives us is confidence. It is a frightening leap to quit the security of a job. But if we work on ourselves and have skills and have some success it really isn't that frightening.
Here is a natural law for those of you who would like to raise cattle full time. Nature abhors a vacuum. What that means is that as long as something is taking up space in your life nothing else can occupy that space. A full time job takes up a lot of space.
The key is to get some successes strung together and gain some momentum to grow the cattle side hustle. Before we can push the job out of the way, which will free up a bunch of time and energy, we do need to have enough cattle to support ourselves. This is a margin business after all.
This will take some time to accomplish, but probably not as long as you might think. It will take some money to get started. I got started with less than five figures. Yup, I took that excuse away.
The only way to accomplish the goal of having a consistently profitable cattle business is with sell/buy marketing. I say that because it works. It works because it is in perfect harmony with the natural laws of the universe, the law of relativity being the main one. Sell/buy is the oldest form of marketing. That makes it just like the old gummer cow that is old enough to vote, it has proven itself.
I said everything is fundamental. Just like I had a few good guys teach me the fundamentals of how to ride bulls, I had someone teach me sell/buy marketing. I read once that if someone teaches you something that you benefit from you are under obligation to pass it on. That is why I am offering to teach a sell/buy marketing school. If you are serious about this cattle thing register right away.
Market observations
In the markets this week the big thing that stands out is how undervalued southern markets are compared to plains markets. In case you were wondering what the law of relativity was, that's it.
Once again, this week the feeder market is signaling this is a weight gain business, right up to 900-pounds. For you newer readers who may not know what I mean by that, it simply means the Value of Gain is higher than the Cost of Gain.
Fats continue to be undervalued. Feeder bulls were 25-30 back. I didn't see enough unweaned cattle to establish a trend.
You can learn more at mrcattlemaster.com.
Note: You can get personal insight from Doug Ferguson at Husker Harvest Days, September 14-16 in Grand Island, Neb. Mr. Cattlemaster will be speaking each day at 11 a.m. in the livestock demonstration area on the northwest side of the show lot. It's your chance to meet him and get insights on his sell/buy approach in person. Make plans to attend.
Subscribe to Our Newsletters
BEEF Magazine is the source for beef production, management and market news.
You May Also Like
---