Japan agreement bolsters export opportunity
Japan agreement bolsters export opportunity
AFS remains a wild card in the global meat market.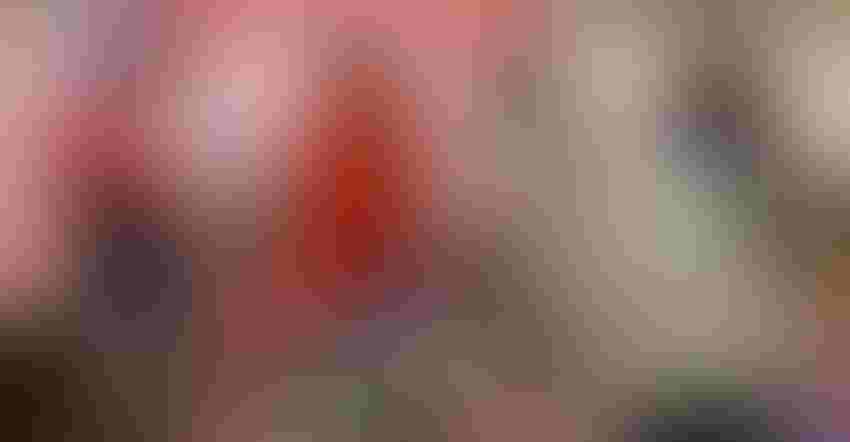 Robust U.S. beef exports softened a touch in August (latest data available), but look to build momentum from tariff relief in Japan.
August beef exports of 114,119 metric tons were 4% less than the previous year's record-large volume, according to data released by USDA and compiled by the U.S. Meat Export Federation (USMEF). Export value of $690.3 million was down 8%. 
The monthly decline included 15% less volume to leading customer Japan (28,646 metric tons), which was 22% less in value than the previous year at $164.3 million. Keep in mind exports to Japan last August represented post-BSE record highs. The recent bilateral trade agreement reached between the U.S. and Japan will reduce tariffs, in stages, ultimately placing U.S. beef and pork on equal footing with export competitors. 
Overall beef export value per head of fed slaughter averaged $298.94 in August, down 7% from a year ago. Export value per head of fed slaughter averaged $309.85 for January-August, which was 3% less than the same period last year.
Dan Halstrom, USMEF president and CEO, notes that the temporary loss of fed cattle processing capacity (Tyson fire) likely had a negative effect on August exports, but he doesn't expect to see a lasting impact.
"Beef supplies are tight throughout the world but the U.S. maintains a supply advantage, as production is expected to be record large in 2020," Halstrom says. "Both domestic and international demand for U.S. beef remains strong, and there is significant potential for further export growth, especially once the U.S.-Japan agreement is implemented."
ASF remains global meat wild card
"One year after emerging in China, African Swine Fever (ASF) is driving Chinese pork prices to record highs and causing an extensive reduction in pork supply. By the end of 2020, China's total swine herd is forecast to decline to 275 million head, down nearly 40% since the beginning of 2018, before the crisis began," says Lindsay Kuberka, agricultural economist, in the latest Livestock and Poultry: World Markets and Trade from USDA's Foreign Agricultural Service. 
"Many producers have exited the industry and others are reluctant to restock due to ongoing disease risk. Pork production is forecast 25% lower in 2020 due to a sharply lower swine herd. Lower domestic supplies will boost demand for foreign pork, resulting in record imports. However, consumers will feel the pinch of lower pork supplies, with a 32% decline in per capita pork consumption over two years."
Brenda Boetel, a livestock economist at the University of Wisconsin-River Falls, says the gap between Chinese pork supply and demand will be filled by either imported pork or substitution of an alternative protein.
Prior to the AFS outbreak in China, Boetel explains that nation's annual per capita consumption of pork was approximately 73 pounds. Per capita consumption was 13 pounds for beef and 25 pounds for poultry.
"Chinese pork consumption is expected to drop sharply in response to soaring prices, as well as lack of physical supply," Boetel says, in the latest issue of In the Cattle Markets. "In an attempt to curb price increases (and resulting inflation) reserve pork supplies have been released and price ceilings have been created. 
"Nevertheless, Chinese pork prices have increased 33% to 100% since January. Additionally, retail prices for sheep, beef and chicken are also at record levels."
Chinese pork imports were 30% higher year over year for January through August, according to Boetel. U.S. pork exports to China were 38% higher for the same period. She adds that Chinese beef imports increased approximately 57% over the same period. U.S. beef exports to China were up 24%.
"Given that Chinese beef imports are increasing at a faster rate than pork, and that Chinese beef and poultry prices are at record levels, one can assume there has been some substitution from pork consumption to alternative proteins," Boetel says.
Subscribe to Our Newsletters
BEEF Magazine is the source for beef production, management and market news.
You May Also Like
---