Land trends: Are we losing the supply of our valuable ground?
Land trends: Are we losing the supply of our valuable ground?
With low commodity prices, why aren't we seeing land prices drop? Today's blog looks at land prices, supply and demand and what can be done to protect precious farm and ranch land from being lost to urban sprawl.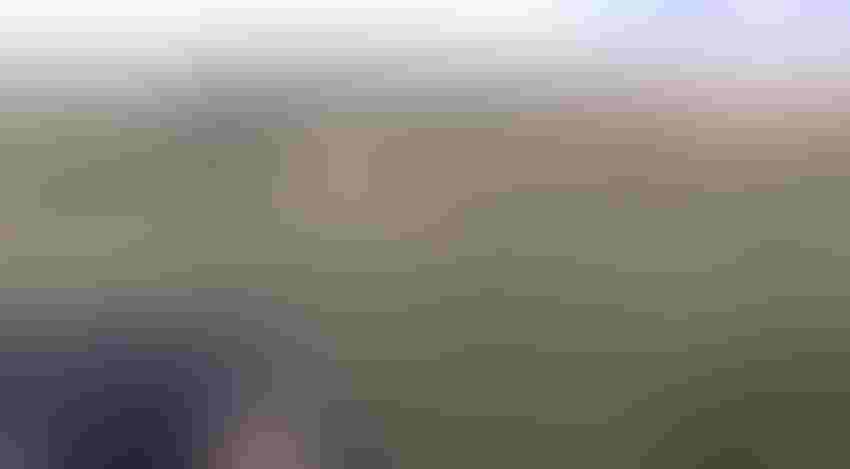 As a millennial producer, purchasing a large chunk of ground is a nearly impossible task. There are tons of buyers, few acres selling, bloated prices and the bank tends to hesitate about giving a young couple mega bucks for investing in land.
Of course, that hasn't stopped Tyler and I from saving for the future, and we are constantly keeping our eyes peeled for the perfect plot of land that would work in a grazing situation, fit into our budget and become a solid investment for our retirement years and a legacy to pass on to our children.
I recently read a few articles on land trends that are worth discussing. Just like any market, land trends are cyclical; however, it can be difficult to know when is a great time to buy and when to pull back and save for a better time.
READ: 5 variables to consider before investing in land
The first article, written by Randy Dickhut, Farmers National Company senior vice president of real estate operations, explains why despite ongoing low commodity we aren't experiencing a farm crisis like we experienced in the 1980s.
Dickhut writes, "For those of us involved in production agriculture during the 1980s 'farm crisis' and saw land values drop 50%, it takes a moment to understand why current land prices have not fallen off more since the recent historic highs. There are some major differences today compared to 35 years ago that fundamentally support current agricultural land values."
First, Dickhut says the stability of today's ag land prices can be credited to the overall farm sector debt-to-asset ratio being half of what it was in the early 1980s.
He explains, "High debt levels and high interest rates during that time created financial stress that brought larger amounts of land on the market driving, down land prices. Currently, overall debt is relatively low and interest rates at this time are still historically low."
Second, the supply of land for sale is far less than usual, meaning buyers are competing against each other on the few plots of land for sale and driving up the price per acre.
READ: 5 things I would pay more for
Dickhut says, "Normally, about 1% of the more than 900 million acres of crop, grazing, and timber land are sold in the open market in any given year. Right now, we are seeing less than 1% trading hands, therefore keeping the supply side of the land market equation in balance with the cautious demand."
He lists several other factors that support land prices, as well, including increasing productivity due to advances in agricultural technologies, effective crop insurance programs reducing the risk for producers and a societal shift in accepting that agricultural land is a solid long-term investment.
Read the entire article here: "Where's the crisis?"
VIEW: Road trip of cow country west
The American Farmland Trust looks closer at the availability of farm and ranch land in a new report titled, "Farms Under Threat: The State of America's Farmland."
As reported by The Fence Post, the "Farms Under Threat" report reveals that 31 million acres of farmland have been lost from 1992-2012.
According to the article, "Nearly twice the area of farmland was lost than was previously shown; 11 million of those acres were among the best farmland in the nation. Development disproportionately occurred on agricultural lands, with 62% of all development occurring on farmland, and expanding urban areas accounted for 59% of the loss. Low-density residential development, or the building of houses on 1-to-20-acre parcels, accounted for 41%.
In looking at these statistics, this national report analyzes previous farmland losses state by state and looks at ways to effectively protect farmland across the country.
"Farmland is critical infrastructure, akin to roads and bridges," said John Piotti, AFT's president and CEO, in an interview with The Fence Post. "Without farms, there's not only no food, but there's no future. We need farmland to feed us and sustain our economy — but also to help restore our planet.
"Action is needed now because lost farmland is irretrievable. Farmers are aging, and the land they steward must be passed on to the next generation. If the trends of the last two decades continue over the next two decades, America will face a future with too few farms."
READ: The decline of rural populations & its implications on the U.S.
According to the American Farm Trust, "The goal of the release of this study is to get people to appreciate the urgency of the situation, help them see the importance of farmland to our society and understand what can be done to stem the loss.
"Allowing large-scale farmland loss to continue imperils our ability to feed our growing population. It challenges our economic prosperity. Agriculture accounts for $1 trillion of the U.S. GDP, each dollar stimulating $1.27 in additional activity. It protects wildlife and helps reduce air and water pollution. Farmland sequesters carbon in soil and plants, holds more water in drought, suppresses fire and provides for flood control in extreme weather conditions. And farmland contributes to the lifestyle we all treasure — as well as scenic views, open space and recreation."
The full report can be viewed by clicking here.
Urban sprawl is a reality we must contend with; however, working with lawmakers, city planners and community members to discuss best ways to protect and preserve this precious farm ground is a difficult challenge we must take on.
The opinions of Amanda Radke are not necessarily those of beefmagazine.com or Farm Progress.
Subscribe to Our Newsletters
BEEF Magazine is the source for beef production, management and market news.
You May Also Like
---