Large animal vets needed; female vets filling the gap
Large animal vets needed; female vets filling the gap
A recent article regarding the role of gender in veterinary medicine has created an online showing of support for female large animal veterinarians.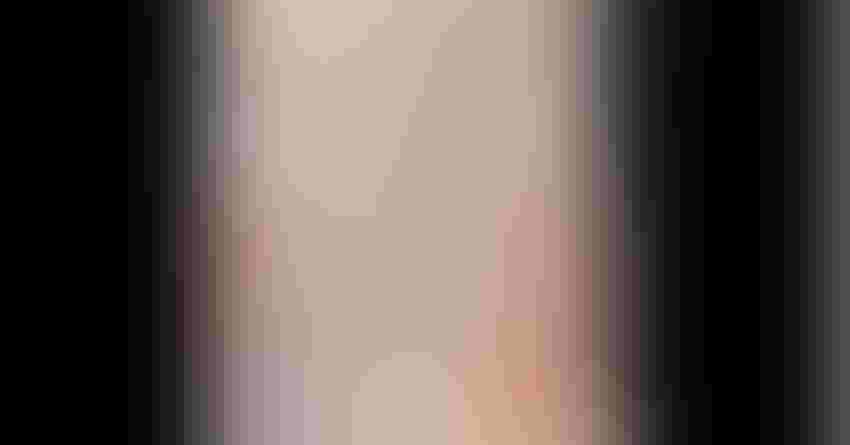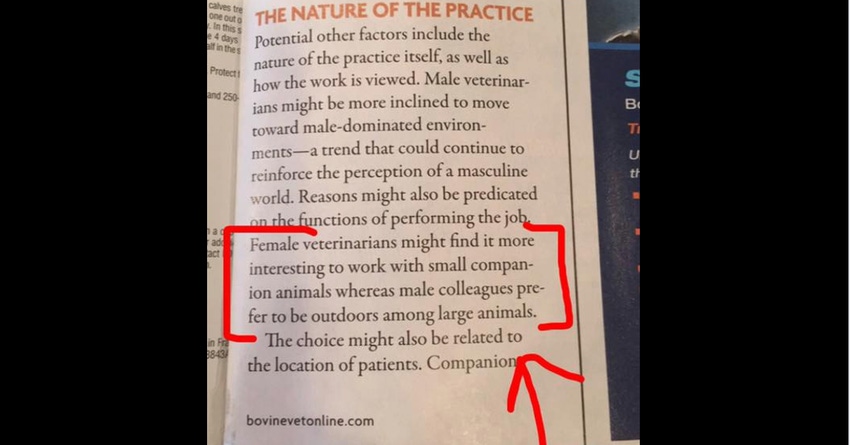 Sunrise Veterinary Service
Yesterday, my local veterinarian posted an excerpt from an article written by Barbara Dutton, an economics writer, and Dr. Frederic Ouedrago, an economic analyst, for the American Veterinary Medical Association (AVMA).
She was particularly troubled by one paragraph in the article titled, "Drivers of Direction," which read, "The nature of the practice: Potential other factors include the nature of the practice itself, as well as how the work is viewed. Male veterinarians might be more inclined to move toward male-dominated environments — a trend that could continue to reinforce the perception of a masculine world. Reasons might also be predicated on the functions of performing the job. Female veterinarians might find it more interesting to work with small companion animals whereas male colleagues prefer to be outdoors among large animals."
My veterinarian described her frustration about how this was the same message that she received in vet school, and she believes it continues to push females away from the field of large animal veterinary medicine.
However, I know many successful female vets, and despite their small stature and feminine features, they are incredible at their professions! Sure, they may have clients here and there who at first doubt their abilities, but just like any young professional getting started, through time, effort and successful interactions with the clients' livestock, they've proven their value and developed a strong reputation and high level of respect amongst the ranchers in the area.
READ: Ag women fire back at comments criticizing saleswoman for riding in a combine
According to AVMA 2010 market research statistics, in the U.S., approximately 6% of veterinarians specialize in equine veterinary medicine; less than 2% of veterinarians practice exclusively on food animals; just over 6% of veterinarians practice predominantly on food animals; and 7% of veterinarians have mixed animal practices.
"In comparison, over 67% of veterinarians in the U.S. practice exclusively on companion animals (i.e. dogs, cats, and other small animals). Unfortunately, recent years have seen a shortage of large animal veterinarians entering the workforce. Various government entities, organizations, and rural communities, are pushing to increase the number of large animal veterinarians in this country. A major concern associated with the shortage is the lack of veterinarians relative to the amount of livestock in the U.S."
The article is receiving a great deal of attention. On Facebook, Sunrise Veterinary Service's response to the article is going viral. The vet clinic writes, "This article claims to represent survey findings about salary trends and compensation as it relates to bovine veterinary medicine in the United States.
"Under a subsection entitled 'The Nature of Practice,' where is the authors' data to substantiate this opinion about old stereotypes? We have participated in these surveys and have no recollection of finding small animal work more interesting, nor finding it challenging when it comes to relocating to a rural area where food animal demand is high.
"The AVMA continues to alienate bovine practitioners with these sexist, inflammatory assumptions."
Many are calling for a retraction, but what has been even more interesting is seeing the number of Facebook photos of female veterinarians working on horses, cattle, elk and other large animals. It's been amazing to see the level of support these women have received, and I'll happily continue to entrust my veterinary needs to the female-run vet clinic located just a few miles north of my ranch.
READ: Article suggests female vets prefer cuddling puppies, and their response is epic
If you have a great female veterinarian who works in your neck of the woods, please give her a shout out and thank her in the comments section below.
The opinions of Amanda Radke are not necessarily those of beefmagazine.com or Farm Progress.
Subscribe to Our Newsletters
BEEF Magazine is the source for beef production, management and market news.
You May Also Like
---