Livestock Industry Reacts To Chipotle's Depiction
Livestock Industry Reacts To Chipotle's Depiction
The problem is that, as the American Meat Institute (AMI) and others point out, Chipotle's emotional marketing appeal isn't borne out by science.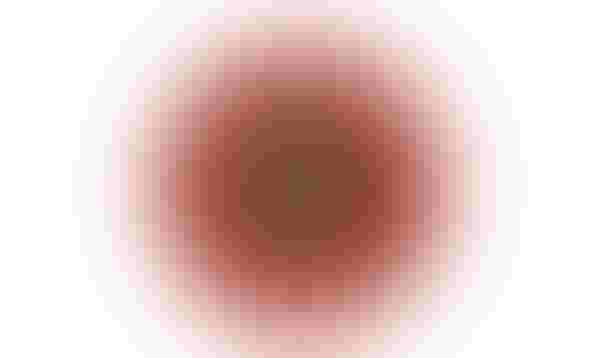 Chipotle Mexican Grill has built a loyal following for its gourmet burritos by appealing to the trendy, emotional side of food. But it isn't winning many fans of conventional agriculture who say the fast-casual chain is spreading and profiting on misinformation, as no scientific evidence exists that indicates natural or organic product is better or safer than its conventionally raised counterpart.

Chipotle opened its first store in 1993 in Denver, but didn't hit on its current marketing theme until around 2000, when it began serving naturally raised pork. It added natural chicken in 2002, and natural beef in 2007.

According to its website, however, the chain is a good ways from being totally natural in either beef or chicken, and it sources organic and local produce only "when practical." The chain pushes for this, it says, because "industrial ranching and factory farming produce tons of waste while depleting the soil of nutrients."

 In 2009, CEO Steve Ells testified before Congress about ending "antibiotic use on ranches." About a year before that, Chipotle unveiled a controversial billboard campaign, one of which admonished consumers to "get your antibiotics from your doctor, not your beef."

The latest salvo from the 1,200-store chain was launched during last Sunday's Grammy Awards network telecast when Chipotle rolled out its animated short film, "Back to the Start." Chipotle describes the film as depicting "a farmer whose family farm has slowly evolved into a factory. In a moment of self-reflection, the farmer realizes that he must go 'back to the start' and transition away from factory conditions and toward more sustainable farming methods." The video has 5.25-million views on YouTube.

The problem is that, as the American Meat Institute (AMI) and others point out, Chipotle's emotional marketing appeal isn't borne out by science. In its bid to win consumers, Chipotle backhands conventional agriculture.

But AMI is among those aiming to set the record straight about the Chipotle-style myths. In a new www.meatmythcrushers.com video, Judith Capper, Washington State University associate professor, clears up the common misperception, for instance, that larger, modern cattle operations have a greater negative environmental impact than small, local operations.

"Generally, the bigger the operation, the more modern it is, the more accepting of technology, the lower the land use, the water use and the carbon footprint," she says.

Capper also notes that many consumers aren't aware of the transportation efficiencies made over the last century. "To truck beef, for example from Kansas to Iowa, has a far lower carbon footprint than to air freight it, for example, or to drive locally to a farm, buy it and take it home again," Capper explains.

She also addresses the common myth that grass-fed beef is more environmentally friendly than grain-finished beef.

"(The grass-fed system) has a greater number of days from birth to harvest, the animals grow more slowly and that means overall they use more land, more water, more energy, more fuel and have a far greater carbon footprint than animals grown on corn," Capper says.

Of course, the biggest implication of the Chipotle marketing message is that any meat product that isn't organic or natural is sloppily produced and unsafe. There's nothing wrong with carving a niche by appealing to certain consumer tastes, but it shouldn't be at the expense of another production method that is just as safe, just as nutritional, and even more sustainable.

You can read more about Jude Capper and her work here, and here, or watch another video here.
Subscribe to Our Newsletters
BEEF Magazine is the source for beef production, management and market news.
You May Also Like
---