Lower returns are slowing herd expansion
Lower returns are slowing herd expansion
Although female slaughter rates suggest the total cattle inventory is on track to expand by about 3.5% (Jan. 1), analysts with the Livestock Marketing Information Center say other factors, including reduced imports, could make for more modest growth.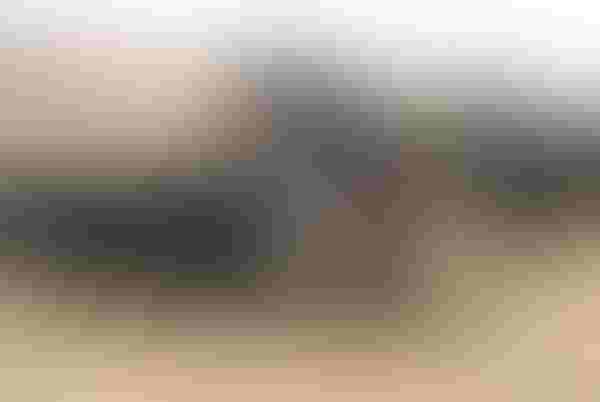 "Returns this year will not cover the total economic costs for most cow-calf operations," say analysts with the Livestock Marketing Information Center (LMIC), in the most recent Livestock Monitor. "While estimated costs of production have decreased slightly in 2016, based on cheaper fuel, feed, and slight drops in pasture cost, it has not been enough to offset declining calf prices."
LMIC forecasts fourth-quarter calf prices this fall to be about 25% less than last year. As of late September, LMIC estimated cow-calf returns this year (return over cash costs, plus pasture rent) at about $15 per cow, the lowest since 2009.
"Note that these calculated returns do not include all economic costs of production…," LMIC analysts say. "Every operation has different resources and costs. Year-over-year changes in calculated returns are more insightful than the specific numeric levels."

Clinton and Trump: Where they stand on ag
As the election nears, find out where the candidates stand on agriculture, including their plans, potential farm bills, trade and more. Get the details.
Estimated cow-calf returns last year were $285 per cow.
Steeper and quicker declines in calf prices and cow-calf returns suggest slowing herd expansion.
"It is clear from the slaughter data trends that the summer of 2016 was the first step in the transition to lower national herd growth rates," LMIC analysts say. "As 2017 unfolds, the year-over-year increase in female slaughter is projected to continue causing a more notable slowdown in cowherd growth as of Jan. 1, 2018."
So far this year, female slaughter data continues to support a year-over-year increase in total cattle inventory of approximately 3.5% as of Jan. 1—similar to last year. But, LMIC analysts explain, "Some other factors, including the year-on-year drop in U.S. feeder cattle imports from Canada and Mexico, has led LMIC to suggest U.S. herd growth may moderate some and could be in the 2.5% and 3.5% range."

90 stunning fall photos from the ranch
Autumn is here, and ranchers are busy silage cutting, weaning, working calves, preg-checking, and getting ready for winter. See photos here.
Currently, LMIC estimates female cattle slaughter for this year at 43.5% to 44.0% of total cattle slaughter.
"Based on historical relationships going back to 1950, we have never experienced that low of a female cattle slaughter ratio resulting in a decreased total cattle inventory in the corresponding Jan. 1 report," LMIC analysts explain. "It is not until we get into about a 48% ratio (female slaughter to total slaughter) or greater that a decrease in cattle inventory is likely."
You might also like:
9 things to include in your ag lease (that you better have in writing!)
Top 10 issues facing beef producers
Market outlook: Are cattle traders trying to catch a falling knife?
60+ stunning photos that showcase ranch work ethics
Subscribe to Our Newsletters
BEEF Magazine is the source for beef production, management and market news.
You May Also Like
---