McDonald's launches McVegan burger
McDonald's launches McVegan burger
As McDonald's offers a vegan burger to its customers in Finland and Sweden to address climate change, the U.S. beef industry must push back and share the facts about cattle and the environment.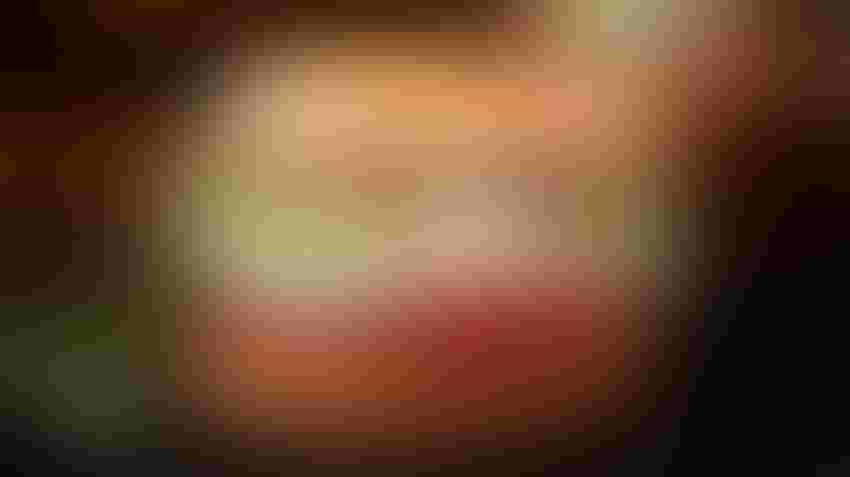 McDonald's is a popular fast food choice for people around the world. With affordable prices and quick service, the chain continues to grow with more than 33,000 stores around the world.
According to Business Insider, McDonald's serves 1% of the world's population every day and sells more than 75 hamburgers every second.
In the United States, the only place in the lower 48 that is more than 100 miles from a McDonald's is a barren plain in my home state, South Dakota. Americans alone consume 1 billion pounds of beef at McDonald's annually; that's 5.5 million head of cattle!
READ: 15 facts about McDonald's that will blow your mind
From the dollar menu to specialty salads to new artisan sandwiches, McDonald's appears to listen to its customer base and change its menu to reflect emerging trends. Yet, of the many changes, one thing remains the same — it continues to be a go-to place for a cheap burger, and as a beef producer, I can rally around a chain that sells such a monumental amount of beef each year.
However, a new menu item offered in some McDonald's in Sweden and Finland has me a bit concerned. It's the "McVegan burger," which was added to the menu on Dec. 28, 2017. The sandwich is made of a soy patty, bun, tomato, lettuce, pickles, onion, ketchup, mustard and a vegan (no eggs included) mayonnaise, according to CNN Money.
"Like our other burgers, the McVegan is tasty and has a good texture," said McDonald's (MCD) spokesperson Henrik Nerell.
"As the main ingredient is plant-based, the McVegan is considered to have a smaller climate impact," McDonald's said.
CNN Money reports, "Global sales of vegan-labeled foods increased by nearly 8% last year to $12.8 billion, according to research firm Euromonitor".
As vegan sales climb, the crux of the problem is truly revealed. It's not the McVegan burger that troubles me; although the sound of it doesn't exactly make my mouth water. It's the rhetoric that is served with the burger and other plant-based protein options — that going meatless will help reduce our environmental impact on the planet.
READ: McDonald's to sell a McVegan burger in Europe
Despite the industry's best efforts to debunk the misinformation that livestock are major contributors of greenhouse gas emissions, we seem to be losing the war of words.
And even as third world countries begin grow their middle class who will have greater disposable incomes to purchase protein, the elitists and ideologists won't be satisfied until meat and dairy products are entirely off the menu.
It's frustrating to say the least, but the misconception has been repeated often enough that it's now considered fact. Not only am I confident that cattle grazing on poor, rough terrain is beneficial to the environment, including the native grasses and wildlife that call these steep and rocky hills home, but I also believe cattle converting grass to a nutritious beef product (and beneficial and in some cases lifesaving by-products) while also redistributing water and fertilizer through waste back onto the soil is a great use of these otherwise unused resources.
READ: Research proves salads are more harmful to the environment than burgers
So what can we do to change the tide in our favor? We've got to keep beating the advocacy drum. We've got to continue to share the facts about beef production and the environment. If we aren't at the table, we'll be on the menu. Let's get to work and tell our story. Here are some resources to get you started.
Subscribe to Our Newsletters
BEEF Magazine is the source for beef production, management and market news.
You May Also Like
---