Media Focus on Ground Beef Adds Wholesale Pressure
Media Focus on Ground Beef Adds Wholesale Pressure
Edward Mills, associate professor of dairy and animal science at Penn State's College of Agricultural Sciences, explains since LFTB is in fact 100% beef, there is no technical justification for labeling ground beef made with it.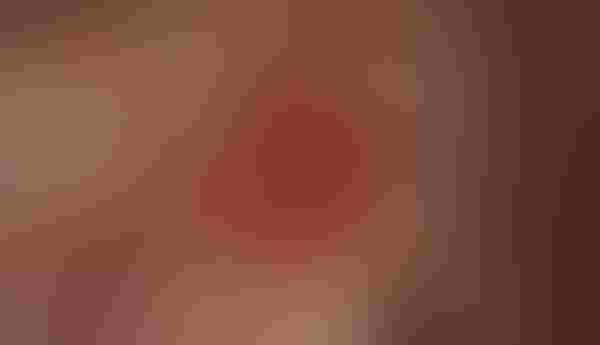 Wholesale prices weren't helped by ongoing attention concerning Lean Finely Textured Beef (LFTB) or what the media labeled "pink slime." Various reports this past week suggested that three of the nation's largest grocers will no longer utilize LFTB in their ground beef. They join fast-food giants McDonald's, Burger King and Taco Bell, which made the same decision earlier this year.

Incidentally, Edward Mills, associate professor of dairy and animal science at Penn State's College of Agricultural Sciences, issued the most reasoned and factual response I've seen to date. Since LFTB is in fact 100% beef, he points out there is no technical justification for labeling ground beef made with it.

Further, Mills points out the puff of ammonia gas used in the process—aluminum hydroxide being natural and used in a variety of food processes—is an effective antimicrobial intervention.

"But it is true," Mills says, "LFTB is detectable and it changes the character of the patty. Now, whether that is good or bad is in the eye of the beholder and is greatly influenced by the way it is presented."

More major players moving away from LFTB ultimately could alter some market dynamics relative to lean trim.

Also this coming week, plenty of folks await the March 30 planting intentions report from USDA.

With 2011-12 marketing year-ending stocks of U.S. corn expected to be near pipeline levels, the size of the 2012 crop has substantial price implications, according to Darrel Good, University of Illinois (UI) agricultural economist.

Though the March 30 report will begin to paint planting intent, Good says much of the current discussion centers on prospects for the U.S. average corn yield.

Good says four yield-related factors are receiving lots of attention: the timing of planting; the magnitude and potential change in the trend yield; the expected summer weather conditions; and the location and magnitude of acreage changes.

"The mild winter weather and early spring fieldwork suggests that the 2012 crop will be planted in a very timely fashion," Good says. "There is a general perception that early planting results in a higher U.S. average yield potential, all other things being equal."

Agronomic research in the Corn Belt reveals a slight yield penalty for extremely early planting (March), a wide planting window for maximum or near maximum yield potential (early to mid-April through early May), and a yield penalty for late planting that increases with the lateness of planting. "While there is a clear yield penalty for late planting, there is not a similar yield premium for early planting," Good explains. "The majority of the crop is planted in the optimum window in most years."

As it is, more acres are getting planted to corn earlier than folks can remember, with reports last week of fields being planted by mid-March in central and southern Illinois.

According to Emerson Nafziger, a professor of crop sciences at the University of Illinois, "Although there have been some fields planted this early in the past, this is the earliest we have ever had good planting conditions across so much of the state, and it's certain that we have never before had this many corn acres planted so early."
Subscribe to Our Newsletters
BEEF Magazine is the source for beef production, management and market news.
You May Also Like
---