Missouri makes cut for new beef processing plant
Missouri makes cut for new beef processing plant
American Foods Group will add cattle harvest capacity with the future site in Warren County.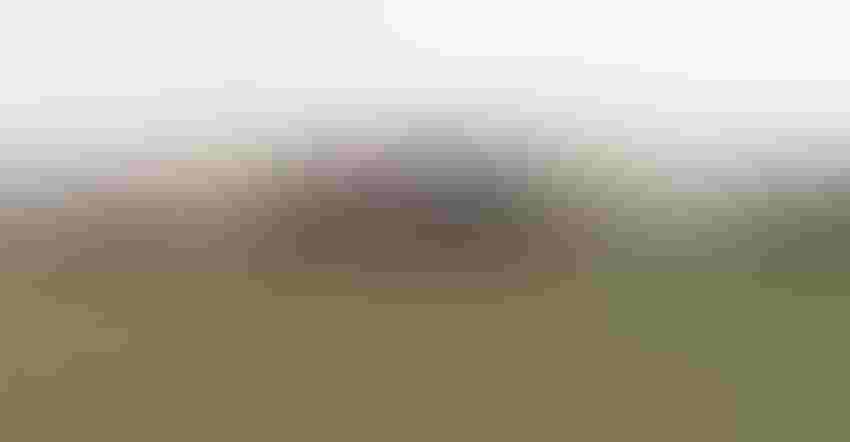 BEEF PLANT: American Foods Group is set to expand its beef processing capacity by adding a location in eastern Missouri. The Wisconsin-based company has this plant located in the heart of downtown Green Bay.
Photos by Mindy Ward
Beef producers may have another option to sell their fat cattle and cull cows as American Foods Group selected Warren County, Mo., as the location for its newest value-added processing facility.
While Jim Rathke, American Foods Group executive vice president, says the company is impressed with the potential opportunity to be a part of the community, he adds the process will take time. The company will make a final decision on the project by spring 2022, with the intent of being fully operation at the new location by the end of 2024.
American Foods Group, a private, family-owned meatpacking and processing company, has five other beef processing plants across the upper Midwest, but this eastern Missouri location about 45 miles from St. Louis will be the farthest south the company has ventured.
The plant will not only look to Missouri cattle producers to supply this harvest facility, but it also will look for surrounding states to the east and south to fill the needed harvest capacity of 2,400 cattle per day.
 "We are excited to welcome American Foods Group to Missouri," says Chris Chinn, Missouri Department of Agriculture director. "The project offers an important additional market for our producers and adds value to Missouri farms and ranches. All sectors of agriculture will benefit from this important addition to the state."
Economic endeavor
The project started about six months ago when Steve Etcher, business development director for the Greater Warren County Economic Development Council, saw an opportunity to grow rural communities through economics and employment.
Etcher, who is related to the author, is no stranger to agriculture. He grew up on a dairy farm in southern Iowa, but spent the past 34 years living in Warren County. So, when he ran across a family-owned beef harvesting business looking to expand that offered jobs and benefited agriculture, he pursued it.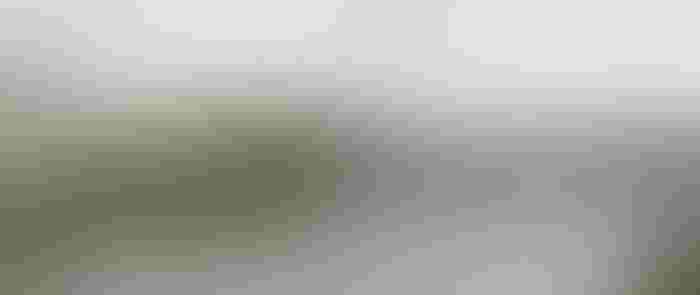 LOAD OUT: Semitrucks deliver cattle, including cull dairy cows, to American Foods Group in Green Bay, Wis. A Missouri contingent of local and state leaders toured the site at the end of October.
Etcher, along with local dignitaries, area farmers and state industry leaders, toured American Foods Group's facility in downtown Green Bay, Wis., and met with company leaders to gain a better understanding of how the facility works and what it offers a community.
The Warren County proposed site sits along Interstate 70 between Wright City and Foristell and brings with it jobs for these rural communities. American Foods Group says it will offer competitive wages projected to be about 150% of the current county average wage. In total, the expected annual payroll will top $80 million.
The project is estimated to reach $450 million, Etcher explains, generating funding for Missouri schools and other tax-supported services in the region.
Local, state support
Warren County Presiding Commissioner Joe Gildehaus took part in trips to the Wisconsin-based American Foods Group and found the company "committed to being a good neighbor."
The company recently added a more than 1,200-head holding facility in downtown Green Bay only 4 miles from Lambeau Field, home of the Packers. The entire facility is surrounded by businesses and residential homes.
Still, he finds those walking by would not know cattle are housed there because it does not look like a harvest facility, nor does it smell like cattle. Gildehaus should know. He is a farmer and beef producer from southern Warren County.
"American Foods Group is a phenomenal, family-owned, U.S.-based company that is highly respected throughout the animal industry, and in the communities where they live and work," he adds.
For Mike Deering, Missouri Cattlemen's Association executive vice president, locating a processing facility in Warren County makes sense. "Bringing processing this close to cattle production reduces the costs and energy needed, and it is good for Missouri cattle producers and consumers," he says.
Missouri Gov. Mike Parson credits the state's strong agriculture community and business-friendly economy to being able to compete for projects like this.
"As a third-generation farmer and cattleman myself, I know how beneficial having a company like American Foods Group in Warren County will be for Missouri's farmers and consumers," he says. "We are excited that Missouri is the planned location and remain committed to supporting the company as this project continues to develop in our state."
Subscribe to Our Newsletters
BEEF Magazine is the source for beef production, management and market news.
You May Also Like
---