My Plate, My Way Tool Helps Americans Eat Their Way To Health With A Personalized Plan
My Plate, My Way Tool Helps Americans Eat Their Way To Health With A Personalized Plan
This tool will help Americans—many of whom strive to eat healthier, but struggle to make it work for their needs and circumstances—better understand their eating "personalities."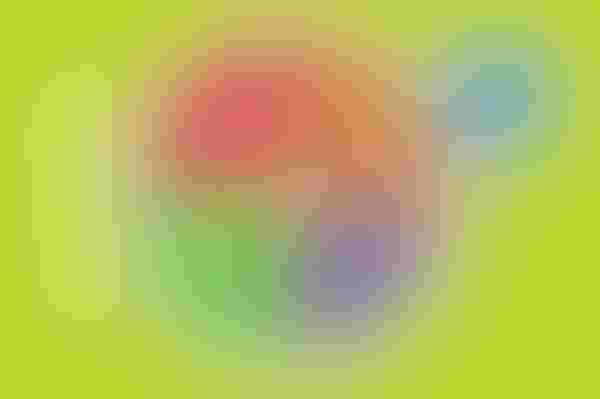 Are you a "Cost Slicer," "Time Tackler" or "Family Chef?" These are just three of the eight "eating personalities" being introduced to help Americans learn more about how they can eat healthier.

Following the release of the 2010 Dietary Guidelines for Americans and the MyPlate icon, comes the introduction of the My Plate, My Way interactive eating personality assessment tool developed by the beef checkoff. This tool will help Americans—many of whom strive to eat healthier, but struggle to make it work for their needs and circumstances—better understand their eating "personalities." Living healthier starts by making small steps toward an active lifestyle with a diet filled with nutrient-rich foods, including lean beef.

Research shows that people who follow a personalized eating plan have greater success at meeting dietary goals than those following a standard diet¹. Therefore, the information and resource personalization further aids in success for Americans to adopt healthy eating habits¹.

To determine the user's eating personality, a short quiz asks a series of simple questions. Once completed, users receive information and resources—including tips and recipes—tailored to the personality assessment, thereby guiding healthier individual eating choices. The profiles include:
Lean Lover - "I'm always looking for foods and recipes to help me lose or maintain weight."

Buff and Cut - "Food is a means of building muscle."

Cost Slicer - "I have to stick to my budget."

Health Seeker - "Food does more than fill me up—it has many health benefits!"

Family Chef - "Family time is precious to me, so my meals have to please the whole gang."

Time Tackler - "Just because I'm short on time, doesn't mean I want to compromise taste and health."

Flavor Saveur - "It's all about the taste!"

Two-Stepper - "I'm no top chef, but I'm willing to try to make a recipe if I think I can do it."
"As a registered dietitian, I know first-hand that there are many ways to build a healthy diet," says Kerry Neville, MS, RD, a registered dietitian specializing in nutrition and culinary communications. "The My Plate, My Way tool is not only fun to use, but provides valuable, usable information Americans can take with them in making better eating choices based on the latest science and research."

The 2010 Dietary Guidelines for Americans are a set of recommendations set forth by the federal government to promote health, reduce the risk of chronic diseases and reduce the prevalence of overweight and obesity through improved nutrition and physical activity. The visual component of the guidelines, called MyPlate, depicts how a healthful plate of food should look, is a great starting point for nutrition success, and is perfectly complemented by the My Plate, My Way tool.

¹Byrne NM, Meerkin JD, Laukkanen E, Ross R, Fogelholm M, Hills AP. Weight Loss Strategies for Obese Adults: Personalized Weight Management vs. Standard Care. Obesity (2006) 14, 1777–1788.
Subscribe to Our Newsletters
BEEF Magazine is the source for beef production, management and market news.
You May Also Like
---