My prediction: China will become the largest buyer of US beef in the next five years
My prediction: China will become the largest buyer of US beef in the next five years
By 2022, I believe we will see China far surpass Japan as the number one destination for U.S. beef.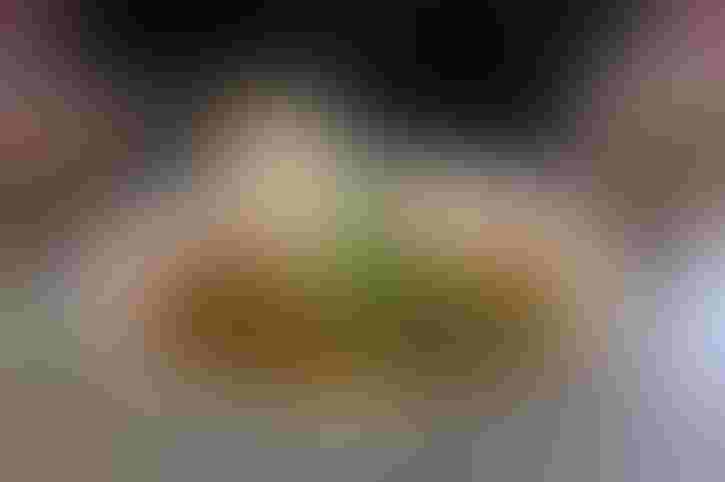 There are a lot of news stories about China in the past year that have been largely negative; trade wars, TikTok bans and of course China as the originator of the COVID-19 virus.
But quietly, this year China has been buying more U.S. beef and more Chinese companies than ever are inquiring about U.S. beef. 
I predict that China will become the largest buyer of U.S. beef in the next 60 months, and for years to come they will be our largest export customer.
Three years ago and again last year, I was in China meeting with prospects and customers. I learned that China can never produce grain-fed beef like we can here in the U.S.  Chicken, yes. Pork, yes. But not grain-fed beef. China does produce some domestic beef, but not of the same quality as U.S. beef and so China depends on imports to meet the ever-growing demand for premium beef protein.
There are other reasons why they will become the largest customer of U.S. beef in the next 60 months, namely:
China's economic recovery is faster than expected and is robust. Their economy is doing very well now.

China's growing middle class will continue to demand and consume more beef.

Australia, which has supplied a lot of beef to China, is struggling with drought and production issues. Cattle slaughter number are down 30% year to date in recent weeks.

China will continue to drive growth in world meat trade. This year, China accounts for 36% of all world meat trade and is up 26% from last year.

Marketing at food shows in China is now completely normal. The largest food show in the world, SIAL, takes place later this month in China.

So far, not all our major packers are selling to China. I predict that after they see the continued success of exports to China in second half of 2020 and into 2021, those holding out with a wait and see approach will get off the bench.
According to a U.S. Meat Export Federation (USMEF) report published this summer, "Since its March implementation, the U.S.-China Phase One Economic and Trade Agreement has sparked growth in China's demand for U.S. beef. July exports were record-large at 2,350 metric tons, up 160% from a year ago, valued at $14.9 million (up 92%). Through July, exports were 95% above last year's pace in volume (9,262 metric tons) and 82% higher in value ($68.9 million)."
In 2019, the largest buyers of U.S. beef in the world according to the USDA were Japan, South Korea, Canada, Mexico, Hong Kong, Taiwan and China. Mainland China came in 7th. By 2022, I believe we will see China far surpass Japan as the number one destination for U.S. beef. 
This great opportunity will also present some challenges. Chinese buyers are looking for certain cuts, processed in specific ways that meet the needs of the unique Chinese market. For example, China doesn't consume a lot ground beef like we do in the U.S., so we won't be selling them tons of hamburgers.
Also, Chinese home kitchens are quite different than ours. They don't have large ovens below the counter or BBQ's on the deck outside. Chinese consumers won't be buying roasts or steaks for home cooking.
Because their beef consumption habits are quite different, I've found that Chinese buyers are reluctant to pay the high prices for middle meats but are looking for less expensive end cuts. 
In mainland China, all beef imported must have labels on each package in Chinese and English. Not just a box label like here, but each package inside the box must be labeled. I visited a huge indoor meat wholesale market in Beijing and witnessed first-hand why this is so.
Meat is sold by the piece, as frozen, even to food service operators and wholesalers. Meat quality is also differentiated by what USDA plant it comes from and savvy buyers look for USDA plant numbers that they know and come to depend on for consistent quality meat. 
On my trips to China, I've eaten U.S. beef served in restaurants and at hotels. As you'd expect, the beef was served as thin slices in hot pots or in stir fry dishes. At a BBQ restaurant in Beijing, I had beef tendons and offal cuts served on kabobs. It's rare for a Chinese consumer to go enjoy steak at a steakhouse style restaurant, although these offerings are increasing for the upper middle class and higher.  
I've experienced trade shows and seminars put on for chefs in China by the USMEF. Using well-trained Chinese staffers, the USMEF is working hard to introduce new ways for Chinese food service operators to utilize U.S. beef. Tasting is believing and it's been fun to witness Chinese chefs and consumers taste highly marbled U.S. produced grain-fed beef for the first time.
Last year in Hong Kong, at one of Asia's largest food shows, I worked a booth near the USMEF pavilion and it was exciting to see all the energy and excitement of participants to watch the cooking demonstrations and tastings of various brands and types of U.S.-produced beef. 
Of course, I could be wrong about the future of beef sales to China. Duty exemptions could rebound next year, political tensions could disrupt trade and China may prove to be an unsteady buyer if politics gets mixed in with beef trade. But I believe the strong desire for our grain-fed beef will prevail.
I truly hope you get a chance to go to China one day and experience U.S. beef served up Chinese style. COVID will soon be behind us, God willing, and we'll be able to plan trips again soon. If you do get to China, make sure you leave a couple days in your travel schedule to Beijing and see parts of the Great Wall and the Forbidden City. 
They say in sales that we should know our customers well; their needs, wants and challenges. China will soon be our largest customer so let's do our best to know how to accommodate their growing interest and consumption of U.S. beef.
Bloom is owner of U.S. Protein, an international distributor of premium meats. Contact him at [email protected]. The opinions of the author are not necessarily those of beefmagazine.com or Farm Progress.
Subscribe to Our Newsletters
BEEF Magazine is the source for beef production, management and market news.
You May Also Like
---