Pasture Cattle Higher; Calves Lower; Fed Cattle Tread Water
Pasture Cattle Higher; Calves Lower; Fed Cattle Tread Water
As has been the case for the past couple of weeks, eroding wholesale beef prices continue to be the proverbial two-ton gorilla banging on the closet door.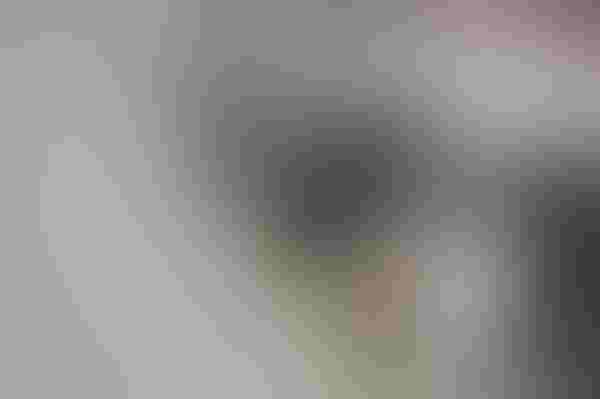 "Spring Fever or March Madness is upon us and summer-like temperatures have exacerbated the symptoms," said analysts with the Agricultural Marketing Service (AMS) Friday. They were describing the week's firm to $5 higher prices for pasture-ready stocker cattle.

"This time of year, the condition of auction cattle is much more important to their derived demand than pedigree or an assortment of ear tags depicting health program regimen," the AMS analysts say. "Buyers want cattle that will hit the grass running and they're not going to let a runny eye, frozen ear, or off-colored hide stand in their way."  

This Grass Fever was the bright spot in an otherwise tumultuous week in the live and futures markets for cattle and beef.

Regionally, calves, stockers and feeder cattle traded in a narrow range on either side of steady. More specifically, according to AMS, new-crop calves sold lower for the second straight week, with fall-born calves selling steady to $5 lower.

Spun differently, there was plenty of uncertainty in the markets last week as Live Cattle and Feeder Cattle futures roller-coasted through the week in choppy trade.  

By the middle of the week, thinner show lists and positive outside markets had some hoping for higher cash fed cattle trade. Starting with late trade, Thursday, though, fed cattle held their ground at steady money in the Northern Plains and Iowa-Minnesota with live sales at mostly $126-$127/cwt. and dressed sales at $202/cwt. Feedlots in the Southern Plains traded at steady money to $1 lower than the week before, with live prices at $126/cwt.

As has been the case for the past couple of weeks, eroding wholesale beef prices continue to be the proverbial two-ton gorilla banging on the closet door. Week-to-week, Choice boxed beef cutout prices were $3.93/cwt. lower. Choice prices have been lower for the last seven consecutive trading days, $5.89 lower altogether. Week-to-week Select cutout values were down $5.19.cwt.

For the week, Live Cattle futures were down an average of 97¢ across the board. Feeder Cattle futures closed the week an average of $1.03 lower through all but the last contract. The spot Feeder Cattle contract closed Friday at the lowest level since mid-January.

Concerns about escalating gasoline prices softening domestic consumer beef demand continue serving as a governor for traders. Some extent of that could be seen in the February Consumer Price Index (CPI) released by the U.S. Bureau of Labor Statistics Friday. The gasoline index was 6.0% higher month-to-month—the steepest increase since December 2010—spawning a 3.2% increase in the CPI energy index in February. It increased 0.2% the previous month.

According to the March Short-term Energy Outlook from the U.S. Energy Information Administration, crude oil prices (West Texas Intermediate) are expected to average $106/bbl. this year, $11/bbl. more than in 2011.

On the flip side, the domestic economy continues to show signs of recovery. Last week, the S&P 500 closed higher than 1,400 for the first time since 2008.

For the cattle business, specifically, beef exports continue strong as well. According to the U.S. Meat Export Federation last week, the U.S. maintained last year's record-setting beef export pace in January with export volumes equal to the previous January and value that was 14% more.

As well, the new trade agreement between the U.S. and South Korea went into effect last week.

"…Under the new U.S.-Korea trade agreement, two-thirds of the tariffs imposed on U.S. food and agricultural products exported to South Korea are being eliminated," says USDA Secretary, Tom Vilsack. "Over the next few years, as additional barriers fall and more U.S. businesses market products to Korea's expanding economy, American agricultural exports should grow by $1.9 billion and help support nearly 16,000 jobs here at home…"

Heading into this week, a lion's share of focus will continue to be on retailers and whether or not packers can start squeezing higher wholesale prices from them. Consequently, the monthly Cattle on Feed report due out Friday will likely receive plenty of attention, including positioning ahead of the numbers.
Subscribe to Our Newsletters
BEEF Magazine is the source for beef production, management and market news.
You May Also Like
---