Pasture prospects bolster calf prices
Pasture prospects bolster calf prices
Calf demand continues to grow as grazing turnout nears.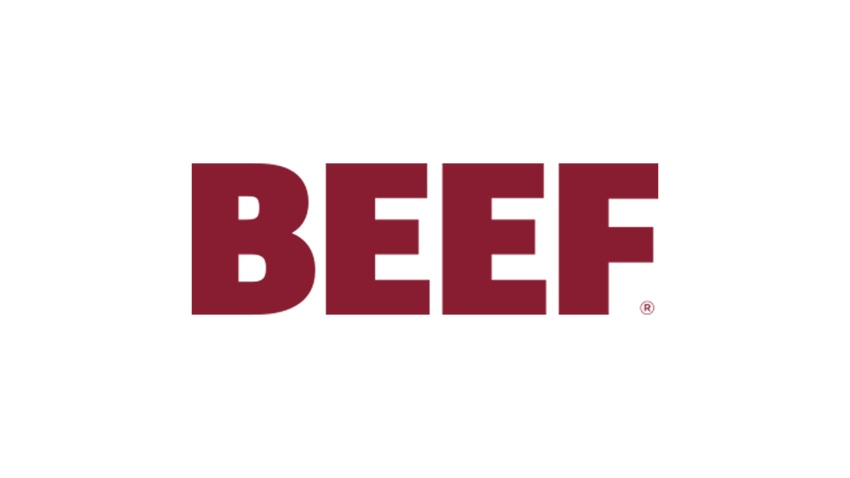 Looming, promising pasture underpinned calf and feeder cattle prices this week. Nationwide, steers and heifers traded steady to $3 per cwt higher, according to the Agricultural Marketing Service (AMS).
"There was good to very good demand for steers and heifers weighing less than 700 pounds and suitable for grazing," according to AMS analysts. "As the calendar turns to April, grass is expected to pop very soon if warmer temperatures can move into the Plains and the upper Midwest. 
"Flint Hills calves haven't been turned out yet, but ranchers are chomping at the bit. Slow grass growth is due to the colder-than-normal temperatures and waterlogged soil conditions throughout the midsection of the country."
Most of the nation is drought-free following the extraordinarily wet winter, according to the most recent U.S.Drought Monitor. There are pockets of abnormally dry conditions—some moderate drought—in the Northwest and Southwest, along the Gulf Coast and into the Southeast.
Winter wheat condition is running well ahead of last year with 56% rated Good (45%) or Excellent (11%) for the week ending March 31, according to the season's first Crop Progress report from USDA. That's 24% more than the same time a year ago. 9% was rated in Poor (7%) or Very Poor (2%) condition, compared to 30% the previous year.
The latest forecast from the National Weather Service Climate Prediction Center calls for above-normal precipitation across most of the nation from May through July.
Feeder Cattle futures closed an average of 81 cents higher week to week on Friday. The final gain in a seesaw trading week came with Thursday's bounce on the coattails of Lean Hog futures, which increased an average of $9.70 higher from Monday through Friday (near May to Dec). 
The surge in Lean Hogs and increased volatility of late continues to revolve around speculation concerning China's apparent need to import more meat to fill the void left by African Swine Fever. At the same time, trader optimism that a U.S.-China trade pact is near bolstered equity and commodity markets.
Fed cattle prices soften
Negotiated cash fed cattle prices were steady to a touch softer in the Northern Plains this week at $126 per cwt in Nebraska and at $127-$128 in the western Corn Belt. Dressed trade was reported at $204-$206, compared to $206 the previous week. Prices in the Southern Plains were $1-$2 lower at $124.
Through Thursday, the Five Area weighted average steer price was $124.43 on a live basis and $203.94 in the beef.    
Other than 35 cents higher in spot Apr, Live Cattle futures closed an average of $1.42 higher week to week on Friday. 
Lighter carcass weights continue to mitigate increasing cattle numbers.
The average dressed steer weight for the week ending March 23 was 866 pounds, which was 12 pounds lighter than the same week a year earlier, according to USDA's Actual Slaughter Under Federal Inspection report. The average dressed heifer weight was 804 pounds, which was 11 pounds less than the prior year. 
Fed cattle slaughter of 492,477 head was 11,614 head more year over year. Total cattle slaughter of 636,169 head was 24,792 head more. Beef production for the week was 9.6 million pounds more than the previous year at 508.4 million pounds.
"Carcass weights are bound to see some more decline with calf-feds on the horizon," AMS analysts explain. "Packers are managing their inventory rather well for this time of year as end product tonnage is below a year ago."
Moreover, the beef market should be nearing heavy seasonal demand. Choice wholesale beef value was 89 cents higher week to week on Friday at $226.93 per cwt. Select was $1.39 higher at $220.28.
Cull prices should improve
Although total dairy and beef cow slaughter delayed and muted the seasonal rally in cull cow prices, David Anderson, Extension livestock economist at Texas A&M University, expects to see improvement.
"Presumably, dairy cow marketings will decline later in the year as increased culling has an effect on milk production and prices. Some milk market recovery should lead to higher milk prices and slower culling rates," Anderson explains in the latest issue of In the cattle Markets. 
"The slowing rate of growth of the beef cowherd should slow beef cow marketings. The combination of slowing culling, limiting the growth in supplies, should provide some price support."
In the meantime, Anderson points out cull cow prices in the Southern Plains climbed about $13 from January to the end of March to $53 per cwt.
Anderson notes prices increased in the face of the most beef and dairy cow slaughter since drought-borne liquidation in 2012-13.
"Dairy cow slaughter exceeded 70,000 head per week for that last five weeks. The 72,700 head sent to market the first week of March was the largest weekly dairy cow slaughter since 1986," Anderson says. 
"Some readers might remember the Dairy Herd Buyout program that contributed to large dairy cow slaughter in 1986. Beef cow slaughter dropped below last year's levels by mid-March, 53,000 head compared to 56,000 head this time last year." 
Subscribe to Our Newsletters
BEEF Magazine is the source for beef production, management and market news.
You May Also Like
---