Placements fewer than expected
Placements fewer than expected
Markets will likely view placement numbers as neutral to a touch bullish.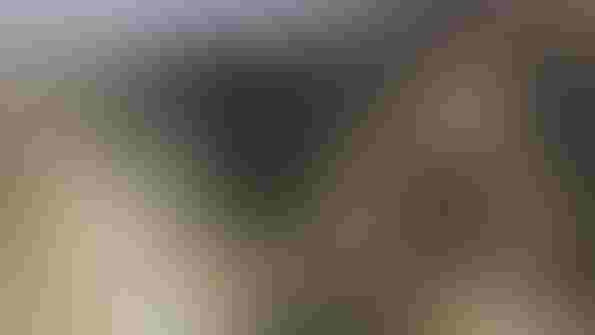 Depending on your leanings, markets will view Friday's Cattle on Feed (COF) report as neutral to a touch friendly, with fewer placements than expected. This is the January COF, which was delayed due to the government shutdown.
Placements in December of 1.77 million head were 1.78% less than a year earlier. Ahead of the report's original publication date, most analysts expected placements to be about 2% more year to year. In terms of weights, 51.21% went on feed weighing 699 pounds or less; 38.88% weighing 700-899 pounds; 9.91% weighing 900 pounds or more.
Keep in mind, the COF represents feedlots with 1,000 head or more capacity, in the 17 major cattle feeding states. 
Marketings in December of 1.74 million head were 0.63% less than the previous year, in line with pre-report expectations.
Cattle on feed Jan. 1 of 11.69 million head were 1.75% more than a year earlier (+201,000 head), on the low side of expectations.
The February Cattle on Feed report originally slotted for Feb. 22 is scheduled to be released Mar. 8.
Feedlot returns improving
Estimated net returns for steer closeouts were slightly negative for January, but move higher or remain near breakeven for the next several months, according to the Historical andProjected Kansas Feedlot Net Returns from Kansas State University (KSU).
January closeouts for steers were estimated at -$2.34 per head. Estimated returns are +$74.69 per head this month and +$117.39 in March, with estimated feeding cost of gain (FCOG) of $86.03 per cwt and $85.14, respectively.
Keep in mind, estimates are on a cash-to-cash basis and assume no price risk management.
"The main change in January estimates from last month's projections is a nearly $5 lower fed cattle basis," explains Glynn Tonsor, KSU agricultural economist.
For April through August, estimated steer closeouts range from -$41.02 to +$39.09. Estimated FCOG is $83.50 to $86.27 per cwt.
Subscribe to Our Newsletters
BEEF Magazine is the source for beef production, management and market news.
You May Also Like
---